Switching your construction business from paper to digital time tracking is a change for the better.
With a construction time tracking app, you get better insights into job costing, better accountability from staff, and better, more streamlined processes for payroll and accounting.
But just because a change is good, doesn't mean it's going to be easy—not at first, anyway.
In fact, for the first couple of weeks, you can expect some resistance from a few of your employees—either because they have legitimate reservations about using mobile time-tracking app or because they've been knowingly cheating on their timesheets.
Either way, the best thing you can do to ensure a smooth transition is to help your employees work through their apprehensions. And help them accept your decision to move forward.
This article is going to give you some practical tips on how to do that, starting with understanding this key mindset:
If You Want Construction Time Tracking to Be Successful, You Can't Make it Optional
Yes, your employees are important and you should value their input and opinions. But if they could run a company, they probably wouldn't be working for you, would they?
So, it doesn't make sense to present digital time tracking as an option for employees to consider—no more than it would make sense for employees to have the option of setting their own schedules or dictating when they get a raise.
So once you've made the decision to switch to digital time tracking, you should present it as something your company is "doing," not "trying."
Of course, before you can confidently adopt this mindset, you have to know that digital time tracking is a good fit for your construction firm.
So, here is a step-by-step walkthrough of how to implement time tracking successfully, starting with how to ensure there's a good fit before you take it company-wide.
Step 1: Do a Trial to Make Sure You Get the App That's Right for Your Company
Before you can successfully roll out a time tracking app for construction to your entire company, you have to make sure it's the right fit.
So take full advantage of demos and free trials.
The best free trials are 14 days, so you'll have two full weeks to try out all the features. This gives you time to understand which time tracking features are essential for your construction business and which ones may not be important.
You'll also find out how helpful customer support is—or isn't—during a free trial. And you'll be able to assess how easy and intuitive an app will be for your employees to use.
But you don't want to invite every employee to try the app at this point.
Instead, you'll want to enlist the help of a few trusted leaders to help you vet the program, which brings us to step two: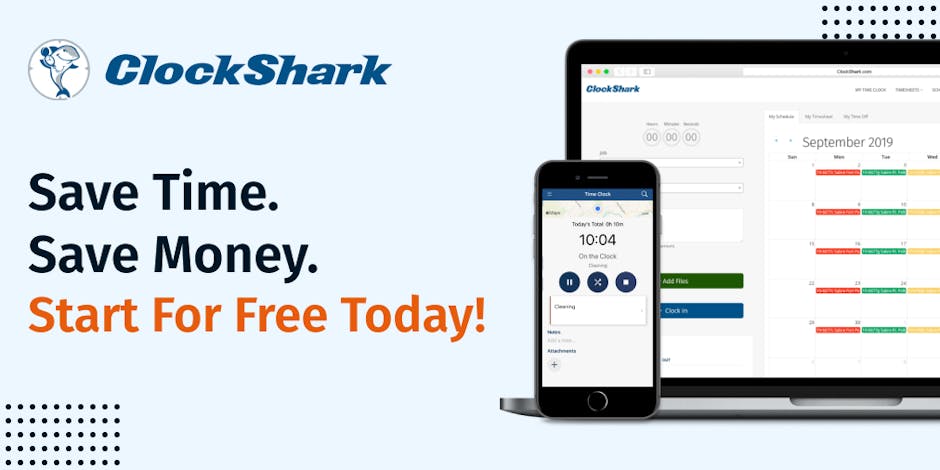 Step 2: Get Mid-Management and a Few Trusted Employees to Vet the App
In order to assess which construction time tracking app is best for your company, you'll need to start the trial with people who share your vision and are team players. Make sure to enlist leaders and foreman from various departments so you can get a clear picture of how the app will work across your company.
This will allow you to get helpful input and find the construction time tracking app that's best for your company's unique needs.
Once you're confident that you and your team have chosen the best time tracking app for your construction company, you'll be ready for step three.
Step 3: Roll Out Time Tracking in a Company-Wide Meeting
Once you've done a successful trial run, it's time to roll out the construction time tracking app to your entire company. And the best way to do this is to have a company-wide meeting.
In this meeting, you'll need the mindset we mentioned earlier.
You'll present digital time tracking as the new way of doing business for your company. And you'll need to be clear that you aren't doing paper timesheets alongside digital time tracking. Paper timesheets are being replaced, period.
You should have everyone bring their smartphones to the meeting, set up the app and log in. Then everyone can test things out together.
This is the time to let your staff know that there's much more to a construction time tracking app than just clocking in and out.
Depending on which app you choose, here are a few benefits that can help employees see the value of digital time tracking:
Employees can take before and after shots of work completed

Employees can snap pictures of receipts for materials purchases

Employees can have their daily schedules at their fingertips

Employees can get directions to job sites inside the app
After you've presented the benefits, address any concerns your staff might have.
Some employees won't bat an eye at using an app to track time. Others have real concerns about being tracked via GPS or worry that they aren't tech-savvy enough to figure things out.
Top Concerns to Address at the Meeting:
Concern: "I don't want someone tracking me all the time."
Response: "The only time we can see your location is when you're on the clock."
Concern: "I don't want to use my personal phone or have high data charges."
Response: "It's the same as bringing your own PPE or hand tools to work. And data usage is kept to a minimum."
Concern: "I'm not a tech whiz."
Response: "You don't have to be. If you can use a smartphone, you can use a time tracking app. They are designed to be easy."
Save Time and Money with ClockShark
Thank you! Your submission has been received!
Oops! Something went wrong while submitting the form.
ClockShark has helped thousands of businesses successfully switch from paper timesheets to digital time tracking using these steps. And the businesses that use these steps are over most hiccups in less than two weeks.
Should you decide that ClockShark is right for your construction business, we will even run the on-boarding meeting for you.
To learn more about how ClockShark can help your construction business fix payroll holes and streamline scheduling tasks, take a tour here.