Drum roll, please! Today, we are very excited to announce ClockShark's freshest feature: KioskClock™. Kiosk Time Clock allows multiple employees to easily clock in from a single device. It transforms your tablet or smartphone into the easiest-to-use construction time clock ever! In no time, your employees can get on the clock and get to work.
How Does KioskClock™ Work?
Employees can clock into work with a personal 4-digit PIN. They can switch between jobs, take breaks, and clock out at the end of the workday: all these familiar employee functions are fast and easy with KioskClock™.
Who Can Use KioskClock™?
Anybody. That's right. You can give any employee a 4-digit PIN and have them use KioskClock™. You can even decide who can put a device into KioskClock™ mode, although this will likely be reserved for office managers and site foremen.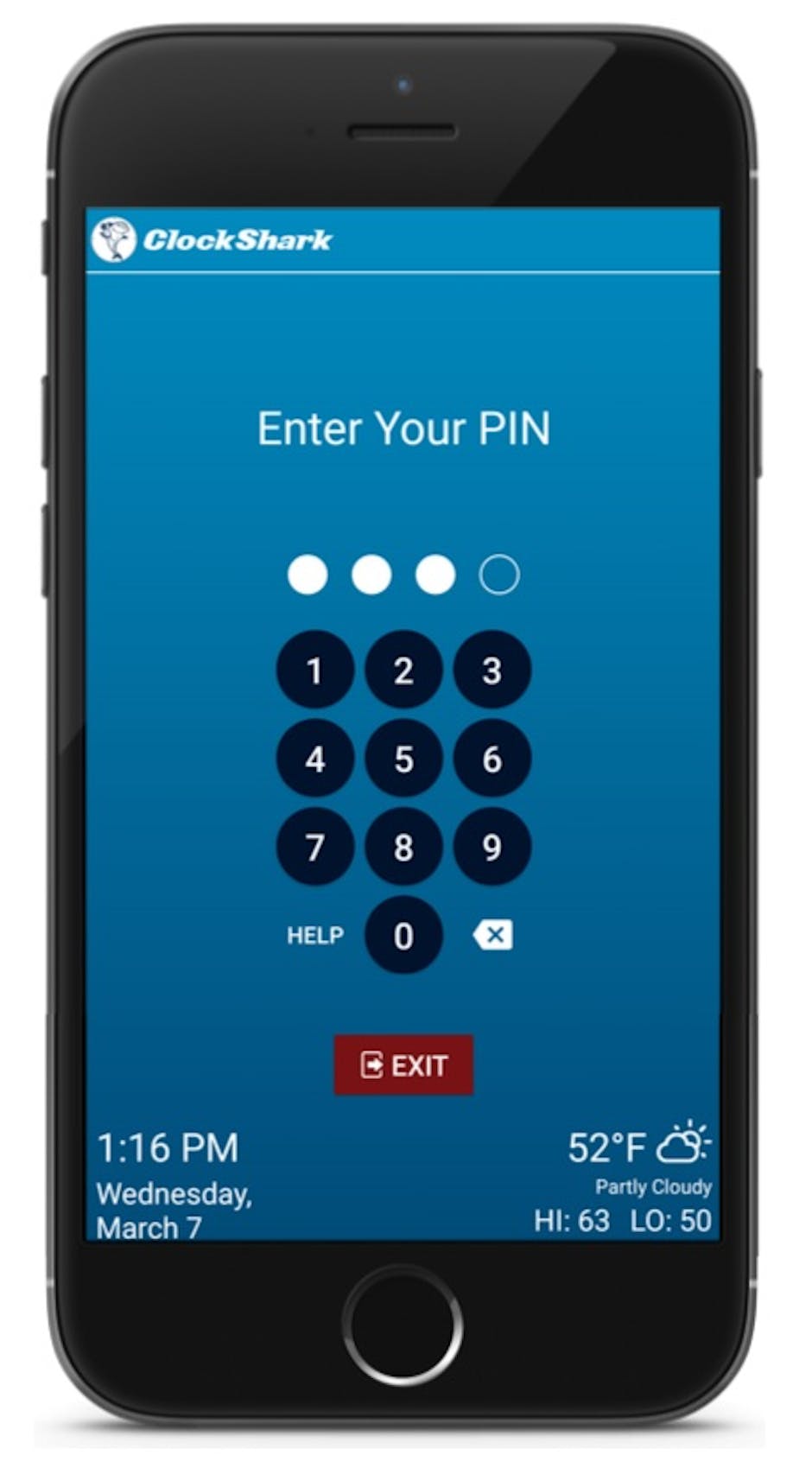 How Can I Use KioskClock™ as a Construction Time Clock To Run My Business Better?
Simple! Employees have always been able to clock themselves in via computer or their own mobile app, but now, companies can have a centralized location where employees can quickly clock in. This is perfect for construction sites, warehouses/shops, or even storefront businesses.
It also works great combined with the existing clock in methods. For example, you can place a tablet with KioskClock™ in your warehouse for one group of employees, while employees in the field clock in from their own devices. KioskClock™ is reliable, paperless, and altogether easy! We engineered it to make sure you're going to love it.
And there you have it! KioskClock™ provides yet another convenient way of tracking employees' time, and it has all the accuracy and reliability of ClockShark's other features. Whether you're running KioskClock™ on a tablet inside a warehouse, or taking it with you from job site to site, we hope that you love using it as much as we love bringing you new features.
Eager to read more about the all-new KioskClock™?Click here to get started.
Save Time and Money with ClockShark
Thank you! Your submission has been received!
Oops! Something went wrong while submitting the form.
New to ClockShark but ready to try us out? Welcome! There's a free trial waiting for you here.
I'm already using ClockShark; can you show me how to set up KioskClock™? Sure! You can find those details here.