What is Knowify?
The Knowify software is a construction management system created for subcontractors and contractors. It is tailored to various trades such as plumbing, roofing, masonry, concrete, landscaping, electric, solar, painting, and HVAC. The software creates a streamlined estimating and bidding process which makes it easier for team members to work together to create more accurate and thorough estimates and bids. The Knowify software also works to simplify the project management process, making it easier to manage and track details for your team.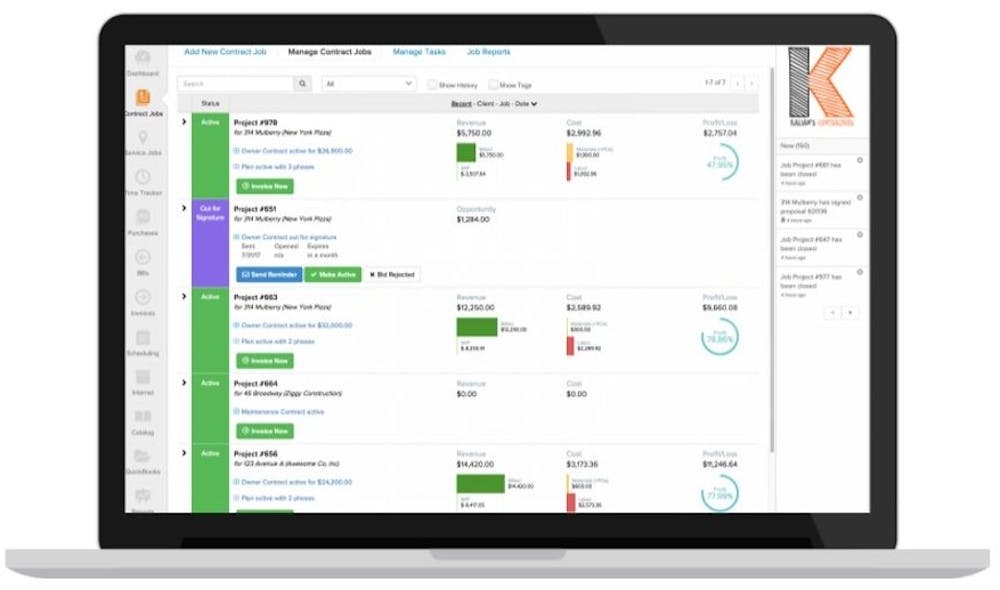 Knowify Features
Knowify helps handle contracts, service tickets, invoice and billing, scheduling change orders and purchasing. Knowify is cloud-based, so it is accessible on a desktop, laptop, and mobile device. Supervisors can log information right from the field. The mobile application that is available has the ability for tradespeople to check-in and out, right on it from the worksite. The mobile app is available for iOS devices as well as Android.
Job costing and estimating
The estimating tool in Knowify helps managers plan out jobs in an organized way, allowing itemized material budgets and scheduling for your team, resulting in a comprehensive cost estimate. The estimates are converted quickly to your bids line items within the software. Once you are ready to create your proposals and contracts, they can be customized with your company's logos and letterhead. You can send them directly from Knowify.
Time tracking
Once you are working on a job Knowify can be used to create service tickets for any issues that have arisen, and a schedule can be set up for the workers who will perform the tasks on the work orders. All the work orders can be seen by your team so they can easily keep track and take on the work that needs to be addressed.
Using the mobile app, they can punch in time and reimbursements quickly. Utilizing the mobile app helps you keep track of all the hours and money spent in more detail as well as simplifying the process. Tracking the hours this way lets you quickly see if your budget and estimates are aligning with actual costs.
Knowify streamlines the process of Job Costing and Project Management. Since you can manage, estimate and track your jobs all in the same place everything is integrated. The Knowify software has timekeeping and purchasing feature which gives your team real-time performance results that you can compare with your budget. It helps lead to a more profitable project.
Bids, contracts, and service work
The software gives contractors secure management features for their subcontractors. Knowify can integrate outside contractor's phases of work bid into your project plan. Contractor change orders can be efficiently processed using the software to help keep track of all the details of your budget. Construction billing is quickly reconciled with the purchase orders for their bid.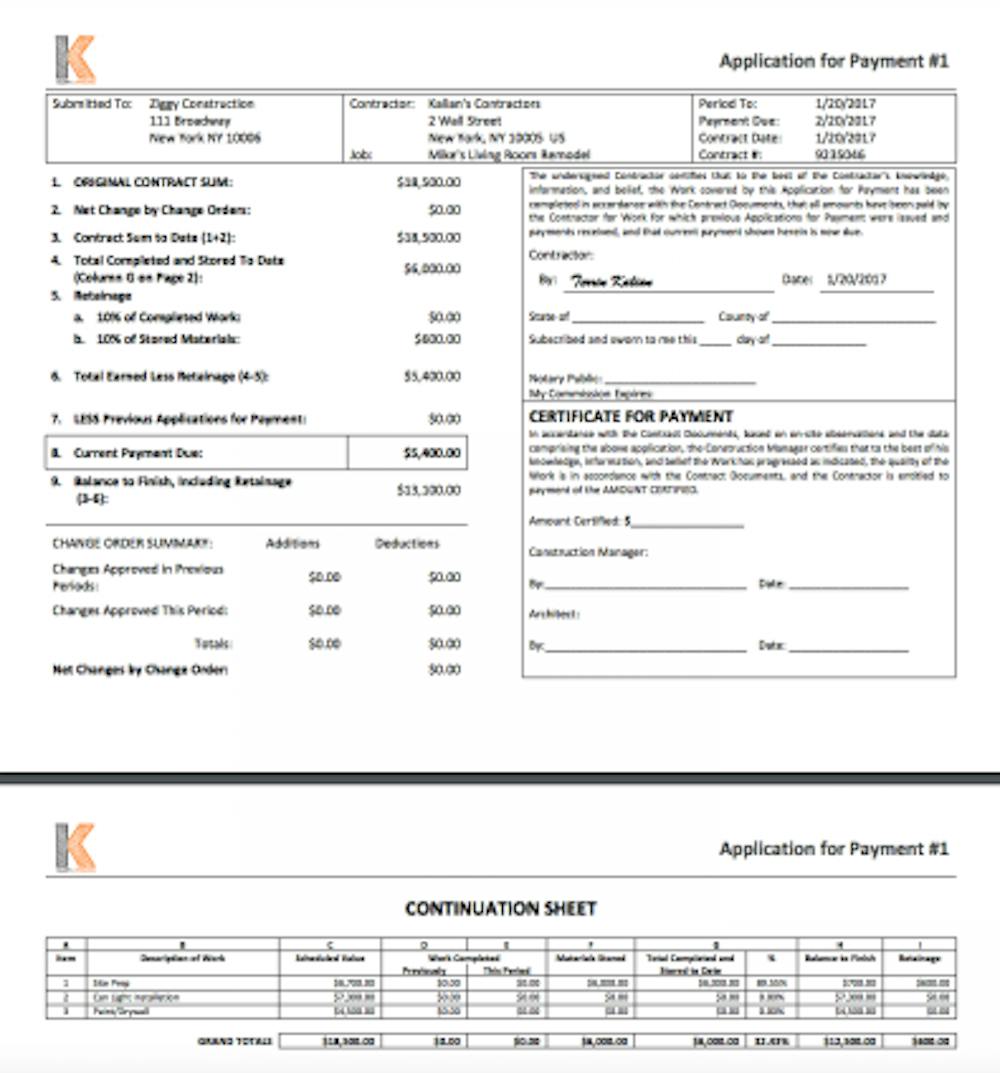 Knowify Integrations
Knowify syncs with QuickBooks making it easier to account for all your finances and data as well as analyze your productivity. The Knowify and QuickBooks software sync automatically making it seamless. Utilizing Knowify, progress billing becomes a much less complicated process. It helps keep track of the percent- completions basis and bill based on meeting each percent-completion mark. The software helps track what has been already charged so that you don't need to worry about double billing or to figure out what was already billed. It is laid out in the software and automatically updated in Quickbooks. Your invoices can be personalized so that they have your company's logo and the professional look that you want.
The Knowify Software offers detailed reports for jobs as well as time worked. It helps keep track of any areas that can be improved and adjustments that could be made including budget shortfalls. Reports can be exported to spreadsheets for easy data analysis. You can personalize your PDF outputs with your company logo and information you want to be included.