Today's construction and field service industries are behind the ball if they're not using a mobile time tracking solution. Experts have repeatedly found that any business that isn't adopting technology, is sure to be left behind.
Whether for short- or long-term growth, investing in digitization and technology is what helps business owners stay competitive, according to McKinsey . While investing in technology like CAD or BIM are important considerations, mobile time tracking will also help you nip labor costs in the bud.
A dynamic, cloud-based solution will not only help save a ton of time and money on labor costs but will also help you boost productivity , improve customer service, get organized, and grow with you.
But with so many choices out there for mobile time tracking, it can be challenging to determine which one's best for you. Not all will suit your business so we broke down the top six mobile time tracking apps for construction so you can compare for yourself.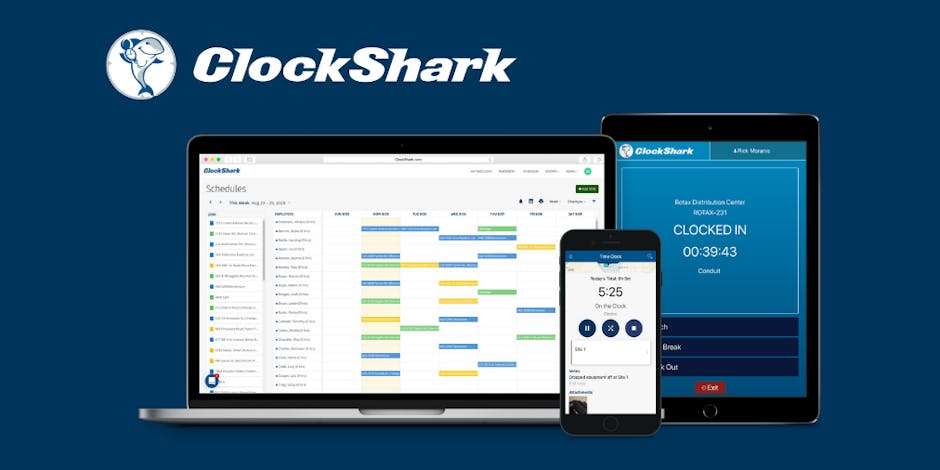 ClockShark
ClockShark is an award-winning, international time tracking solution that provides a powerful set of tools for construction and field service companies. From mobile time tracking and GPS tracking, to dynamic reporting and improved communications, this cloud-based platform continues to add new features to help manage projects and crews.
The Pros…
Built by contractors, for contractors.
Fast, easy setup with 5-star customer support.
ClockShark regularly improves its platform with upgrades and additions based on customer feedback.
The Cons…
Not customizable.
Smartphone required for mobile time tracking.
Specialized for construction/trades and field services (not best suited for other industries).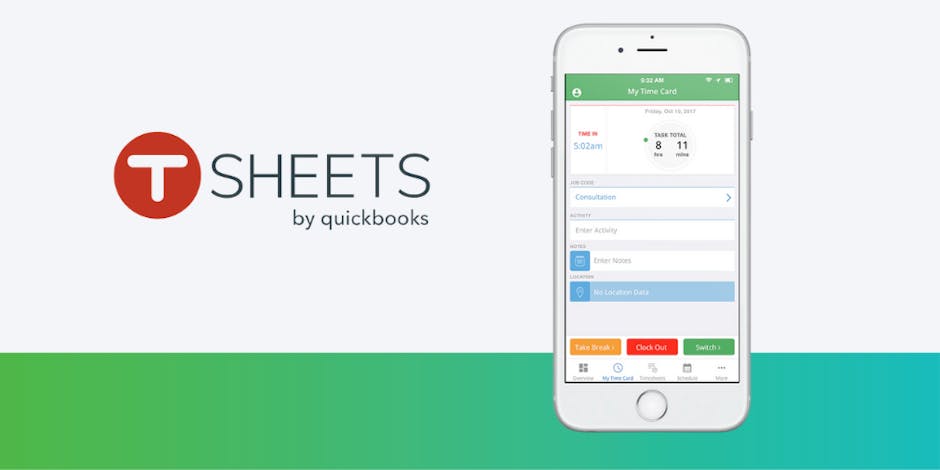 TSheets
TSheets is a popular time tracking software that many different companies use. It offers mobile time tracking for workers in the field as well as a desktop app for office workers. It integrates with multiple accounting programs to help you streamline your payroll and accounting processes.
It provides detailed reports and helps you manage your projects with team management features. It works on smartphones, tablets, and desktop computers and can be used as a kiosk clock for entire crews. You can also use their geofencing to ensure employees clock in and out as they enter a certain area and GPS tracking to know where your people are during their shifts.
The Pros…
TSheets can handle very large companies so if you have a large number of employees, TSheets' platform is pretty good.
They have detailed reports so you can pinpoint problem areas and capitalize on positives.
TSheets comes with multiple integrations that make your payroll process much faster and easier.
The Cons…
TSheets is more expensive than similar platforms.
TSheets is owned by Intuit which is a huge corporation so you may not get the same kind of treatment you might get from another platform.
TSheets claims to provide "free" time tracking but it is not a completely honest statement. While they will let you try the software free for 14 days, they do not have a free version.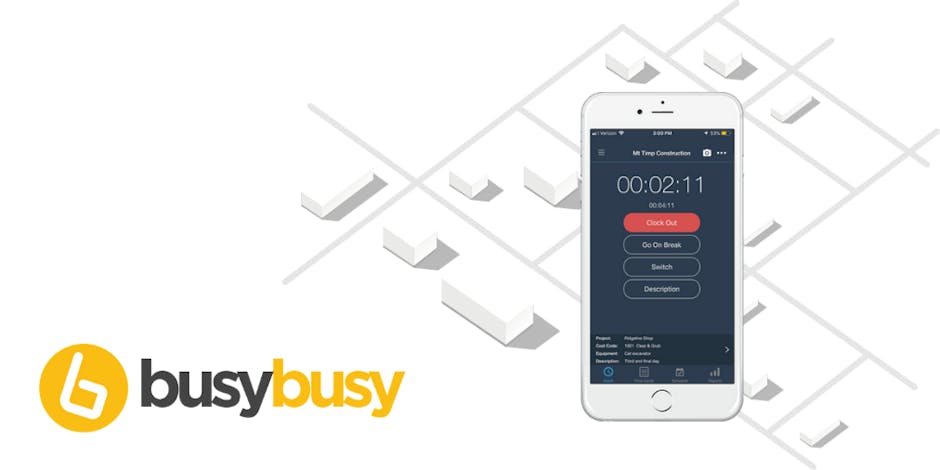 BusyBusy
Also geared towards construction professionals, BusyBusy offers mobile time tracking with helpful features like kiosk clock, scheduling, reports, and more. BusyBusy offers a free version and is easy to use.
Pros…
Busybusy offers a free version that comes with the basic functions for time tracking.
Easy-to-use equipment tracking.
Employees can digitally sign their timecards.
Cons…
Limited integrations.
Not as customizable as other alternatives.
ExakTime
For construction companies, Exaktime is a popular choice for things like time tracking, scheduling, and GPS tracking. It is particularly geared towards the construction industry and has some integrations with popular accounting software like ADP, Sage, and Quickbooks.
The Pros…
No more paper timesheets. Timecards can be printed out easily to review.
Multiple integrations help to streamline your payroll process.
Easy to use.
The Cons...
Once you sign up, you're locked in for a year.
There is a $1,000 implementation fee.
Learn more about ExakTime alternative.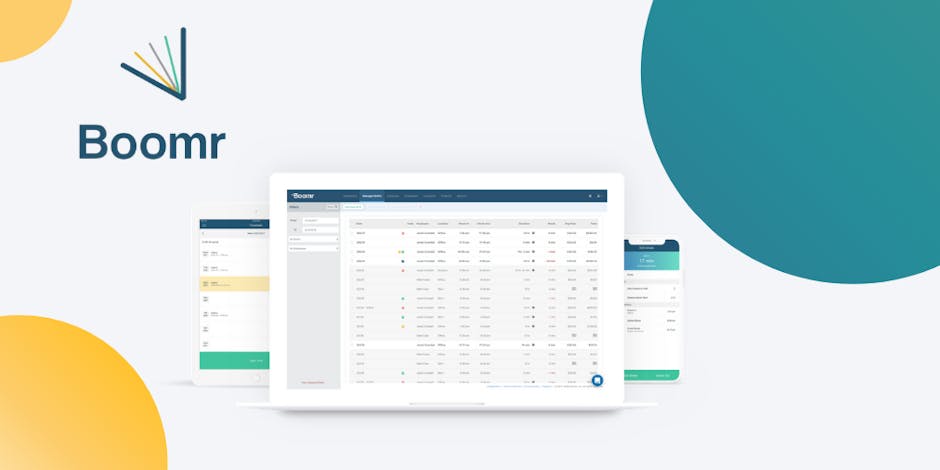 Boomr
Boomr is also a construction-specific time tracking solution. It provides helpful reminders for employees to clock in and out, and administrative solutions that help streamline workflows and save time. With project tracking and shift management, it's an ideal choice for a lot of construction companies.
The Pros…
Specifically geared towards construction companies.
Multiple integrations with accounting software.
Clean, user-friendly appearance.
The Cons…
More expensive than similar products.
Lacks helpful features like scheduling and job costing.
Limited integrations.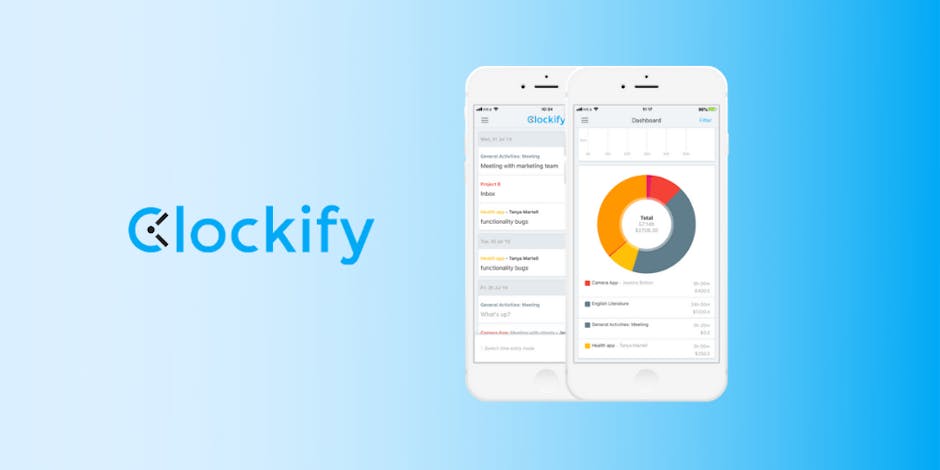 Clockify
For a free time tracking solution, Clockify is a very popular choice. With the free version, users can benefit from unlimited time tracking, reporting, support, and more. The program features colorful reports that help you stay organized and on top of your projects.
The Pros…
The free version works well for basic time tracking needs (and it really is free).
Helpful for tracking the money spent on projects.
Editable timesheets.
The Cons…
More complicated (less user-friendly) than similar products.
Paid plans are more expensive than similar products.
The Mac version is reported to be quite buggy.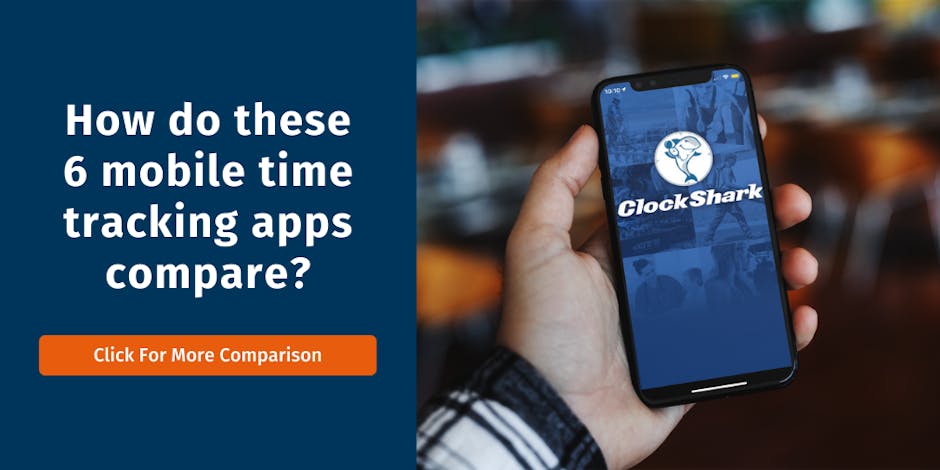 Conclusion
Finding a time tracking solution is easy to do. Finding the right time tracking solution is the trick to making it a successful transition to digitizing your company for growth. Make sure to do your own research to discover which one is right for you and your employees.
For a visual breakdown of these comparisons, you can view our comparison chart, here .
Save Time and Money with ClockShark
Thank you! Your submission has been received!
Oops! Something went wrong while submitting the form.