Welcome to 2018, Sharks! It's a new year, with new goals, new aspirations, and…wait, did someone say new features? Yep, that was us.
In between carving turkeys and opening presents this holiday season, we here at ClockShark have been working on three very important new features: Mobile Scheduling, OverTime Alerts, and Pay Periods. These are the most popular feature requests from our customers, and they're finally here. We just wanted to wait till after the holidays to give them to you. You know, to make sure Santa didn't bring them to you first. Let's see what they do!
New ClockShark features
1. Mobile Scheduling
For many moons, you have been able to schedule employees easily and conveniently from ClockShark's Web Dashboard on a desktop computer. Now, that same convenience and ease with schedules have come to the mobile app. Wirh employee scheduling app each employee's work shift is displayed in the app, and can be edited with just a few taps! When you're finished, you can even notify the employees that their schedule has changed.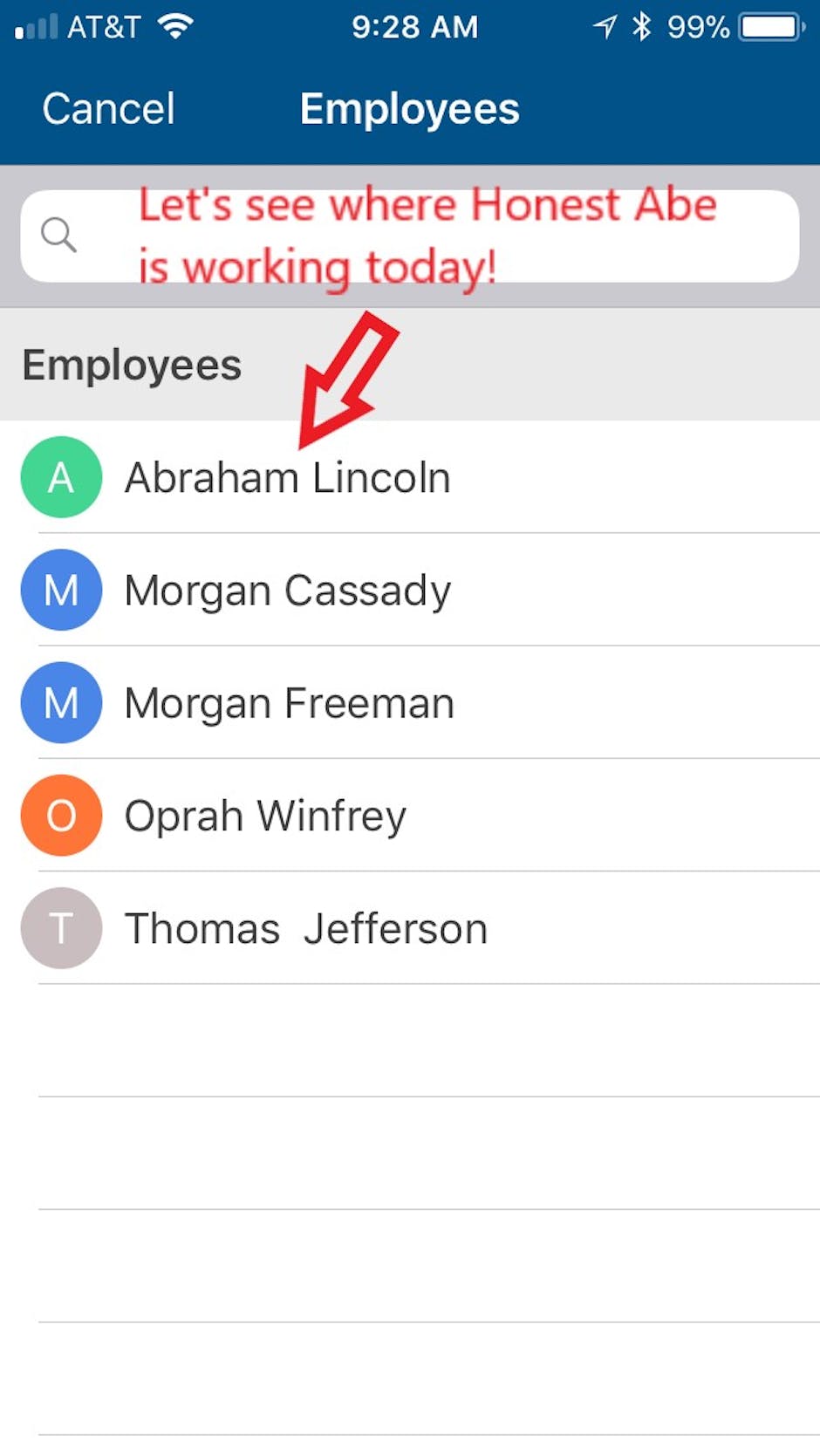 If someone calls out for work, an Administrator with the app can quickly adjust schedules to make sure job sites are staffed and customers remain happy. Supervisors in the field no longer have to wonder who is working in their crew for the day: they can check in real-time who is scheduled where.
Indeed, the simplicity, ease, and convenience of mobile scheduling mean that your business just got easier to run, and that is what we aim for in every feature release. To see how to use the employee scheduling app for your company, feel free to check out our Help article.
Save Time and Money with ClockShark
Thank you! Your submission has been received!
Oops! Something went wrong while submitting the form.
2. ClockShark Overtime Alerts
We have been working overtime to bring these OverTime Alerts to you! Of course, ClockShark has always been able to track over time, but now, whenever an employee crosses over into either daily or weekly overtime, administrators can receive an email alert.
Depending on the job, overtime may be unavoidable. But isn't it helpful if the company administrator, who has one eye on payroll costs and the other on the job deadline, is notified ASAP when an employee is working overtime? You bet!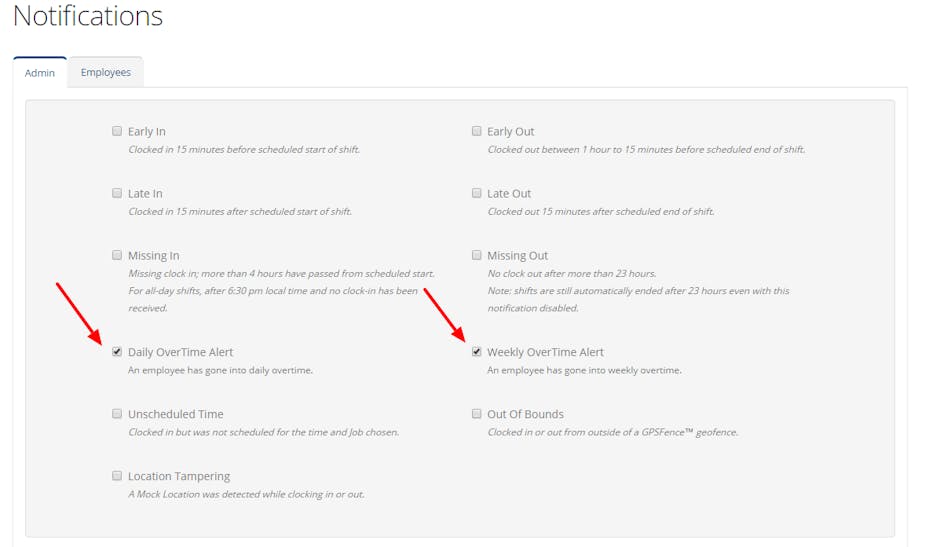 To make these new notifications easy to find, we've placed them on the familiar Notifications page under your Admin tab. If you have any questions about how these and other notifications work, please meander to our Help article for more information.
3. Pay Periods
It's time to introduce the third new feature: Pay Periods! Now, you can select what pay period interval your company has, whether it's weekly, biweekly, monthly. You can enable Pay Periods in the Admin > Company Settings screen. The benefit is that now your ClockShark report dates and QuickBooks export dates can be customized according to your pay period. You will also receive an email reminder as your pay period is ending. None of our customers have ever forgotten to pay their employees, and we don't want you to be the first!
Thanks for taking the time to read about the new features we've been adding for you! Even if last Christmas Santa didn't bring you anything you wanted, ClockShark is always committed to bringing you everything you need, so stay tuned for many new features on the way! We hope that makes you excited!