Optial is a software development company that provides a platform for solutions in enterprise environmental health and safety, risk and compliance, and audits.
The UK based company was founded in 2000 with multiple solutions for a variety of sectors including banking, insurance, manufacturing, and retail. They have nine solutions that are vital to a modern enterprise that include the following: OpRisk on Demand, Incident Management, Risk Management, Compliance Management, Audit Management, Business Continuity, EHS SmartStart, EHS Content, and specialty custom solutions.
Optial Features
OpRisk On Demand
Beginning with their OpRisk On Demand, they provide rapid deployment that is a proven platform to lower costs with flexible options. It is done by providing a SaaS hosted browser-based solution with fixed monthly costs that enable users to install different software options over time. What Optial provides are different modules for different cases such as incidents, risks compliance, audits, and business activity continuity. Having modular solutions makes it easy to create a personalized solution for your unique business. That means you pay only for what you use.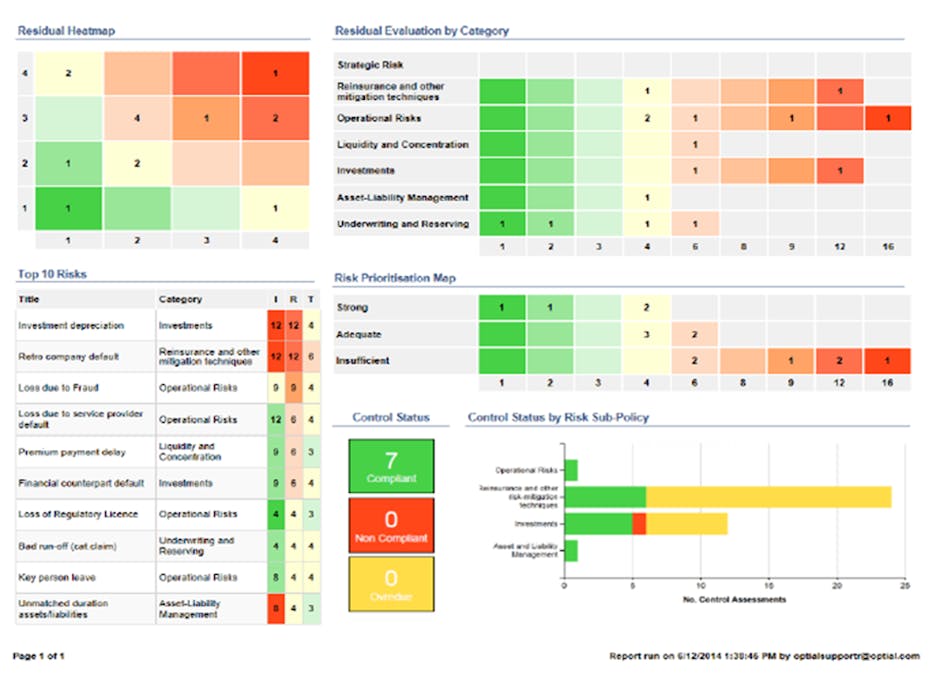 Incident management is one of the core foundations for a secure workflow. The way an incident is cataloged and controlled by a company is a sign of its maturity. With the event management provided with Optial, incident management becomes localized on the cloud. What this means is you can capture, investigate, prioritize, and analyze all incidents that occur effortlessly from anywhere with access to the web. You will receive automated alerts and escalations of unresolved incidents. It guarantees that no event ever gets overlooked.
If you have enough events, Optial gives you analysis tools for identifying underlying causes of these developments. It is done by allowing the end user to create trend analysis by slicing the data into fundamental types such as time and geographical area.
Platform Control
If you work in a heavily regulated industry such as in the medical or biofield, compliance with regulations is a huge part of your regular tasks. Optial provides a platform for control repositories, monitoring, checklists, and a library of policies and management. Instead of having to look through different manuals, guidelines and web pages, you can have it all in one location. Not only does Optial's compliance give you the ability to create a policy and regulation library, but you are also able to track sign-offs and distribute different parts of the library to the people it matters to.
Company Audit
Audits are integral to any business. Whether you are a warehouse manager or a financial firm, audits are mandatory and should not be a hassle. By cataloging findings with Optial, you can have complete transparency within your company. By providing transparency and clarity of audit results and actions, you can ensure that positive changes will be made and tracked. Moreover, it allows you to avoid hefty fines for failing to pass the audit by enabling you to create checklists and distribute checks across your organization.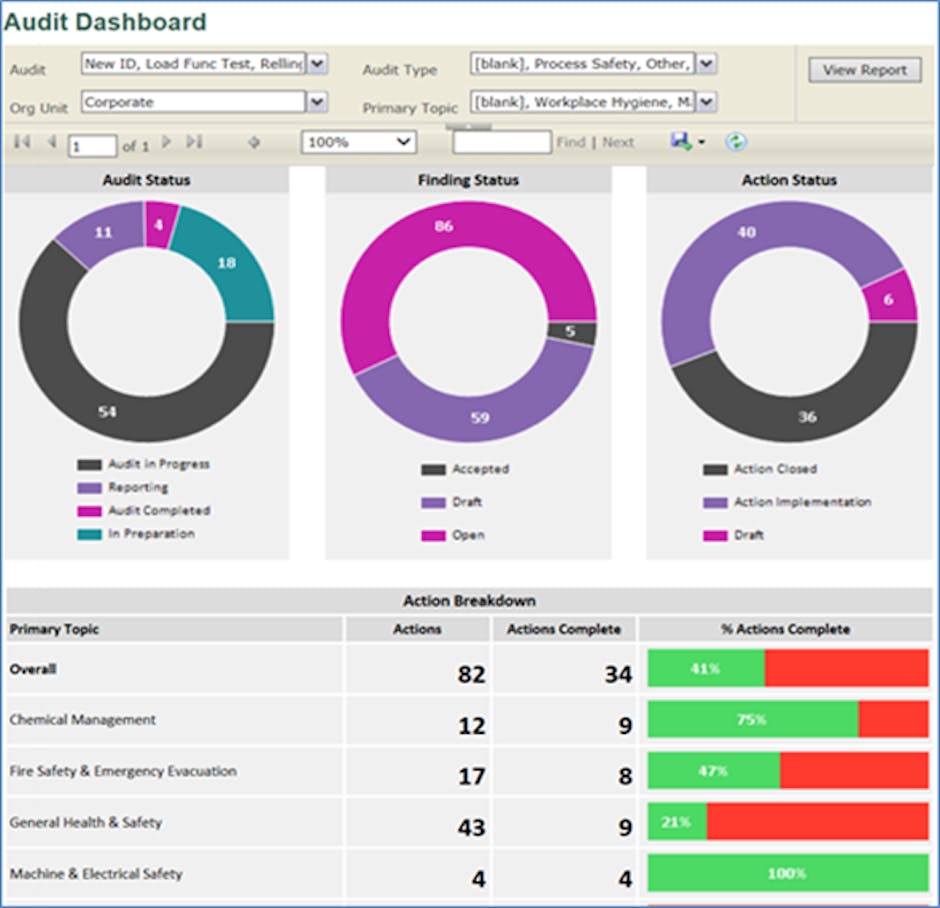 Create Policies
The way your business operates and attributes responsibility is business continuity. Optial provides a framework to create policies, plans, and analysis geared towards optimizing your business continuity practices. These structures are based on the Business Continuity Institute's Good Practice Guidelines. What it entails is a solution that has a workflow-based approval process at each component and quantifies the timescale in which your organization deems to be unacceptable.
Optial Overview
EHS SmartStart is Optial's comprehensive environmental health and safety solution. Packaged together are compliance, audits, incidents, and risk management in an easy to understand interface.
The platform allows the flexibility of working online and offline. Give your organization the power of an easy out-of-the-box solution by having beautiful reports and stronger accountability with full audit trails. But if the out-of-the-box solution doesn't have precisely what you need, Optial provides custom solutions, too. Go to Optial to see everything they have to offer. If you need enterprise-level EHS software, more than likely, Optial has what you need.