Document management is important for fieldwork, so we decided to do a Plangrid review. PlanGrid is a construction app that helps you integrate your project specs, plans and photos all online and mobile. PlanGrid syncs all files that are uploaded with all team members making it seamless, and thus allowing everyone to be up to date on any changes or additions. When new drawings are uploaded and posted to the project all team members are alerted.
The app also has a punch list option that helps teams track the project progress. There are reports that can be generated from the information you input in the app on your project and turned into a PDF. This can be information from issues, dates, and photos on the plan. A snapshot of a portion of the plan can also be zoomed in on and converted into a PDF so you can easily email it. These are just a few of the many useful features I discovered since I began using PlanGrid.
PlanGrid Features
To get started I went to the website and signed up for a free account and their 21-day free trial. Once I put in my name and email it prompted me to put in the title of my company, job title, and phone number to update my profile. I was then able to start using PlanGrid right away from the WebApp.
On the WebApp, they have a convenient link to download the mobile app from the Itunes store, Google Play or Windows. The app was quick to download. It has a nice easy to use dashboard that quickly shows you the last time your app was updated.
Once you are logged in the app shows your next steps on how to create your own project and how to upload sheets and then invite your team. They have a sample project loaded on the app that can help you learn your way around and see its capabilities.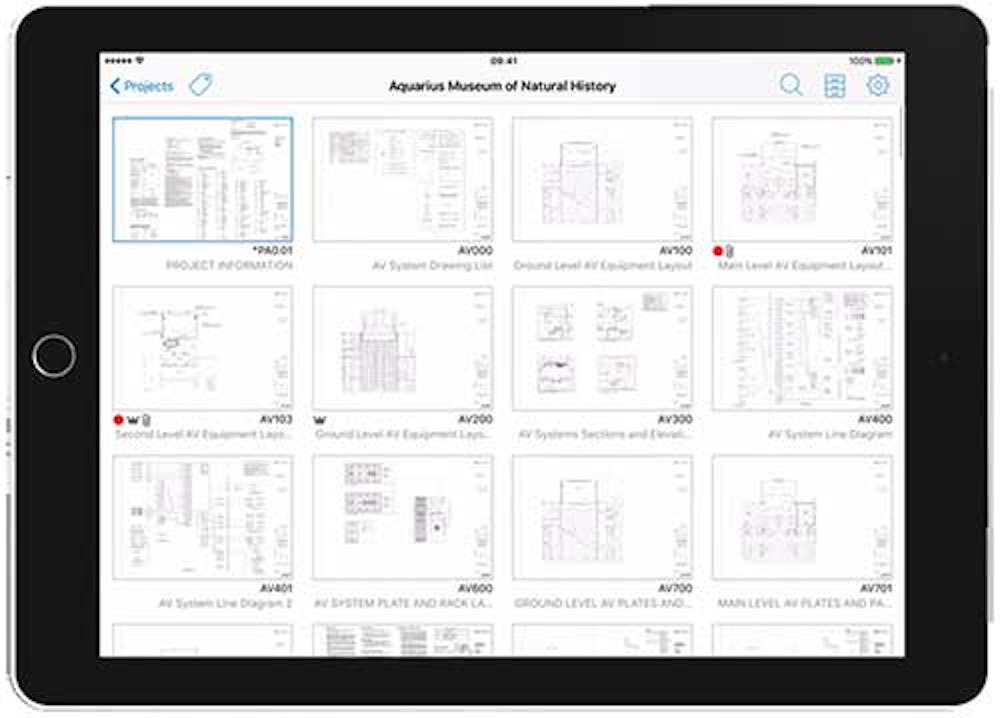 Projects
To start my first project, the first step was to access the web app on a desktop and click start a new project. It then prompted me by asking if I was going to be uploading the drawings or if someone else was. Since I was, I selected my files from my computer and uploaded them.
The blueprints were all automatically created into their own sheets. It was very easy to mark up the drawings once they were in sheets. There was a toolbar on the right that was simple to use. I was able to keep my markups private or publish them for all those on the project to see. I was able to easily invite my team members from the web app and manage their permissions.
Sheets & Attachments
Another feature I really liked within the sheets was the option to add links to sheets and attachments that I wanted to be connected to each other. There are many other useful features when you are within the sheets area of the app, such as being able to take measurements on the sheet itself with the toolbar ruler.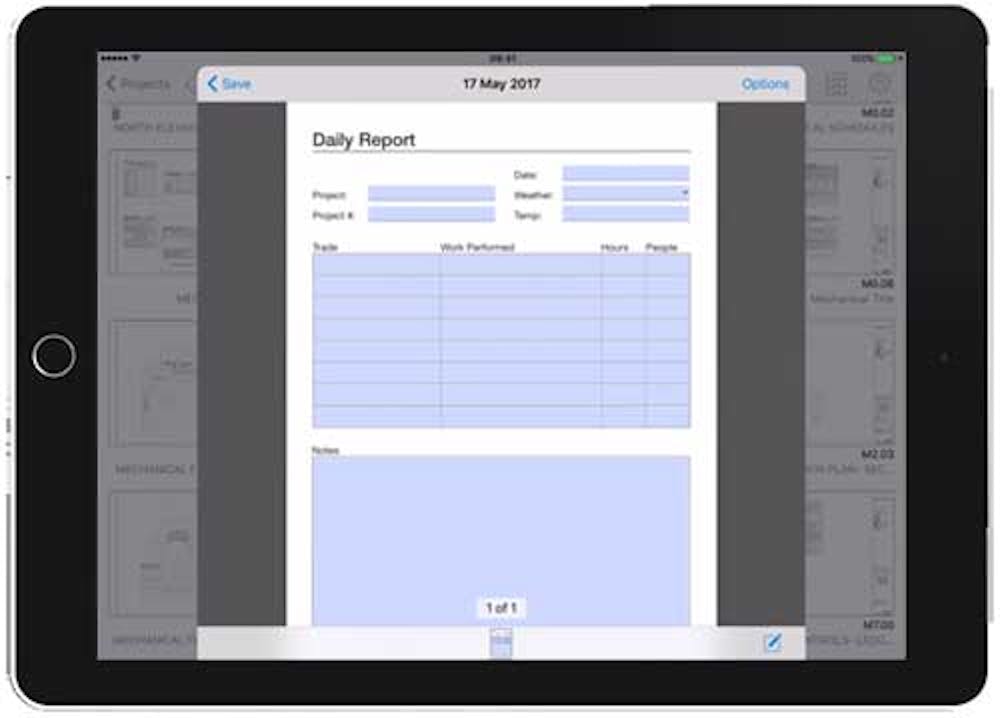 You can calibrate to a known dimension using this tool. Another useful tool was the boxing glove tool which allowed me to stamp issues that came up in our project right on the sheet and add details. It saved my issue list and if it was still open, under review, pending or closed.
Once an issue was input I was able to easily see all issues at once in the app by selecting the category of the issue. This showed me a quick view of all issues and allowed me to sort it by number, status or due date. It really helped with tracking issues that came up and making sure that they were followed upon. I was also able to take photos and add them right into the sheets so that the team could all see them.
Digital Forms
A new feature we found while doing our PlanGrid review was the ability to make digital forms. You can add pdf versions of your paper forms or use pre-built forms PlanGird provides to create forms that can be completed on-site from a mobile device. No more trying to read messy handwriting or looking for old reports, it's all right in PlanGrid with the rest of your project documents. How cool is that!
PlanGrid Pricing
PlanGrid has a variety of pricing depending on your needs and the size of your company. They have three basic levels that are offered. Nailgun, which is $39 a month per user billed annually and gives you 550 sheets. Dozer, which is $59 per user, billed annually and gives you 5,000 sheets. Crane, which is $119 a month per user, billed annually and offers unlimited sheets.