The QuoteSoft Software is a program designed for a variety of industries including mechanical, plumbing, piping and refrigeration contractors. Its primary purpose is to help the contractor or company estimate labor and costs for industrial piping and plumbing, simultaneously allowing you to save information about the estimations on the cloud.
For piping and plumbing industries this software helps you take off quickly by preparing accurate estimates of your costs and labor needed. Instead of using old-school paper and hours of unnecessary work, you can quickly input all the required information into the software, allowing your computer to do the job for you.
If you are using a lot of tools, this program helps you keep track of what's needed. For example, it shows spool pipe length, assembly audit trail pictures during takeoff, automatically adds pipes between fittings, and uploads data from the cloud to make your project as perfect as possible. This not only saves you a lot of time and trouble but also saves you and your company a good sum of money.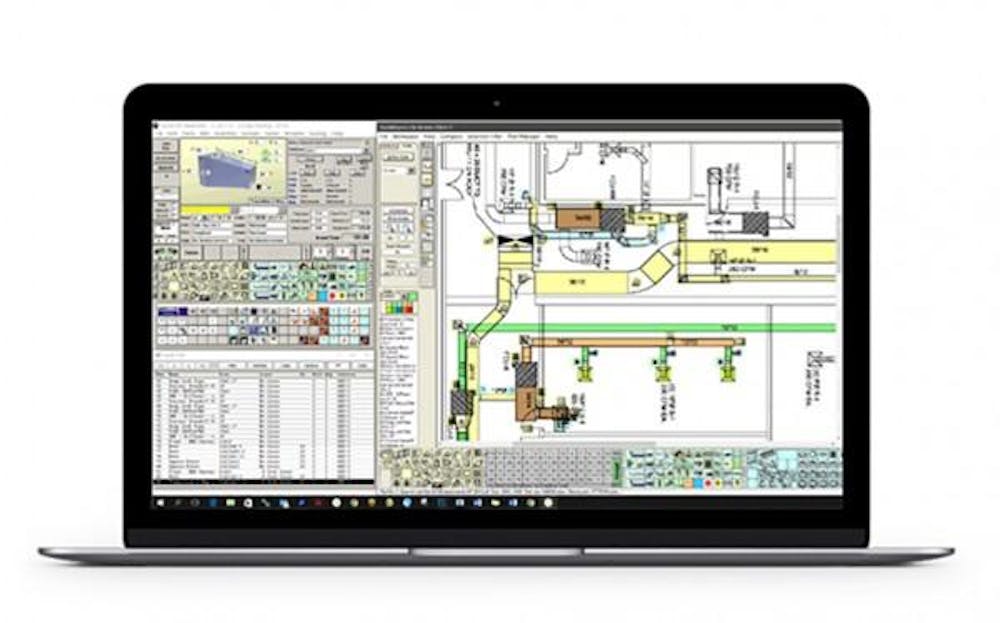 Some of QuoteSoft Features
HVAC – Ductwork
HVAC – Ductwork is another main feature included in the software that helps contractors estimate the labor hours, material costs, pipe, and fittings. It is designed to meet all the needs of the client. From a single freelance contractor to the big companies, results will be the same, a good plan and accurate estimation.
Finding skilled people that can help you start an actual takeoff is not easy, and knowing all the right calculation formulae and specifications is simply not possible. That is why the QuoteSoft software provides you with everything you need on your computer and even more in a cloud database so you can access your information wherever. QuoteSoft includes the specifications and standard labor times which can be modified by the user for any duct system. Custom specifications can be made to meet the needs of the company, helping you get the best out of your projects. Even better, it calculates the costs of equipment, metal pounds, and square feet; everything you need to estimate the cost of the project on your computer screen.
The QuoteSoft software helps make accurate estimations, making the bidding process easier and increase your winning chances. It is built around an SQL database, with capabilities for product pictures and custom data fields. It automatically marks up any electronic project files including PDF, .tiff, and .jpg. The customer service will easily walk you through the process of design and can help you implement a custom solution to fit your specific needs. With the QuoteSoft software, you can easily add your Excel tables in your database, making the takeoff process easier.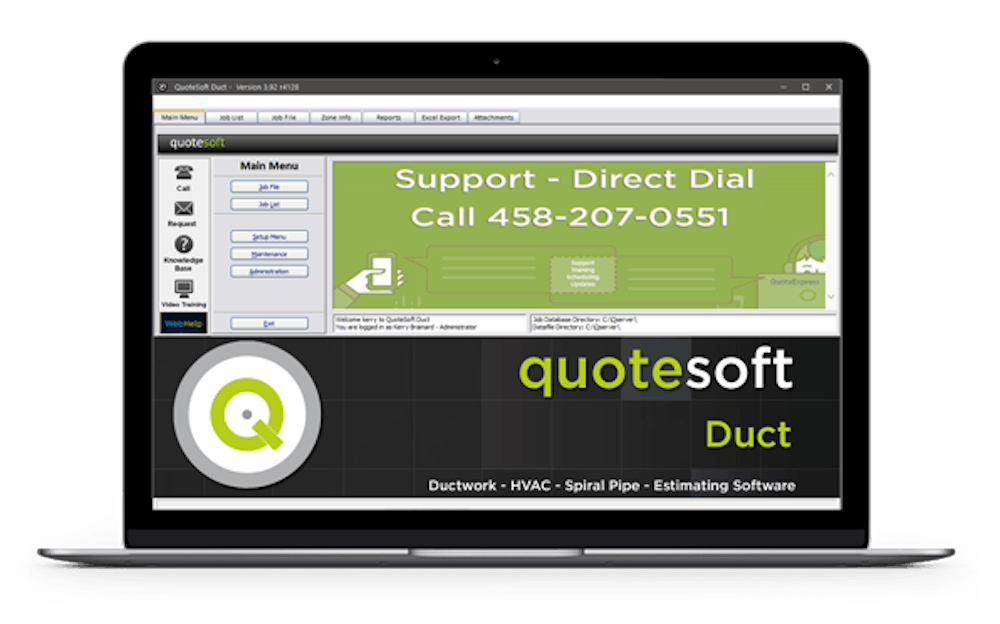 FabShop
The FabShop feature helps you input ductwork, pipe, and fittings. It also connects to AutoCAD and Revit to import duct, spiral pipe and fittings. It downloads to your Plasma for appropriate automatic input, and even links to your accounting software for invoicing and project planning. It is the best database in the market for contractors and companies, holding all the information you need so you can access it anywhere.
BIM – AutoCAD/Revit
The QuoteSoft program also includes the BIM – AUTOCAD/REVIT feature. Its main attractions are the imports and exports of standard AutoCAD XML BIM data format, plumbing piping, and sheet metal. It automatically converts data into standard QuoteSoft files.
The QuoteSoft software welcomes you with a glowing screen. You can estimate your costs, your labor, see the designs of your projects, plan buying materials, and basically everything else you need to make contracting as easy as possible. With easy to use functions and a lot of customizable features, QuoteSoft allows for maximum profit and less time spent on your project.
If you are interested in finding out more about QuoteSoft software, just visit their website. Once you are on-site, press Live Demo and you can schedule a demonstration assisted by specialized personnel that will show you every detail you need.