In our quest for finding a replacement for our paper trail on the job site, we recently tried out The Raken App. We are so glad we decided to give it a try! It is much easier than having all that paper to track down and keep track of.
There are so many little things that are happening on the job site; this app helps streamline all of those items. The Raken Daily Reporting App is designed for Superintendents, Foremen and Construction Managers to use for their daily reporting. It gives Project Managers and executives critical information from job sites instantaneously.
It also has features within it that can be used to help manage your projects. We will review our experience using the app with our team and projects in this post so that you can have a sense of how it might work for your team.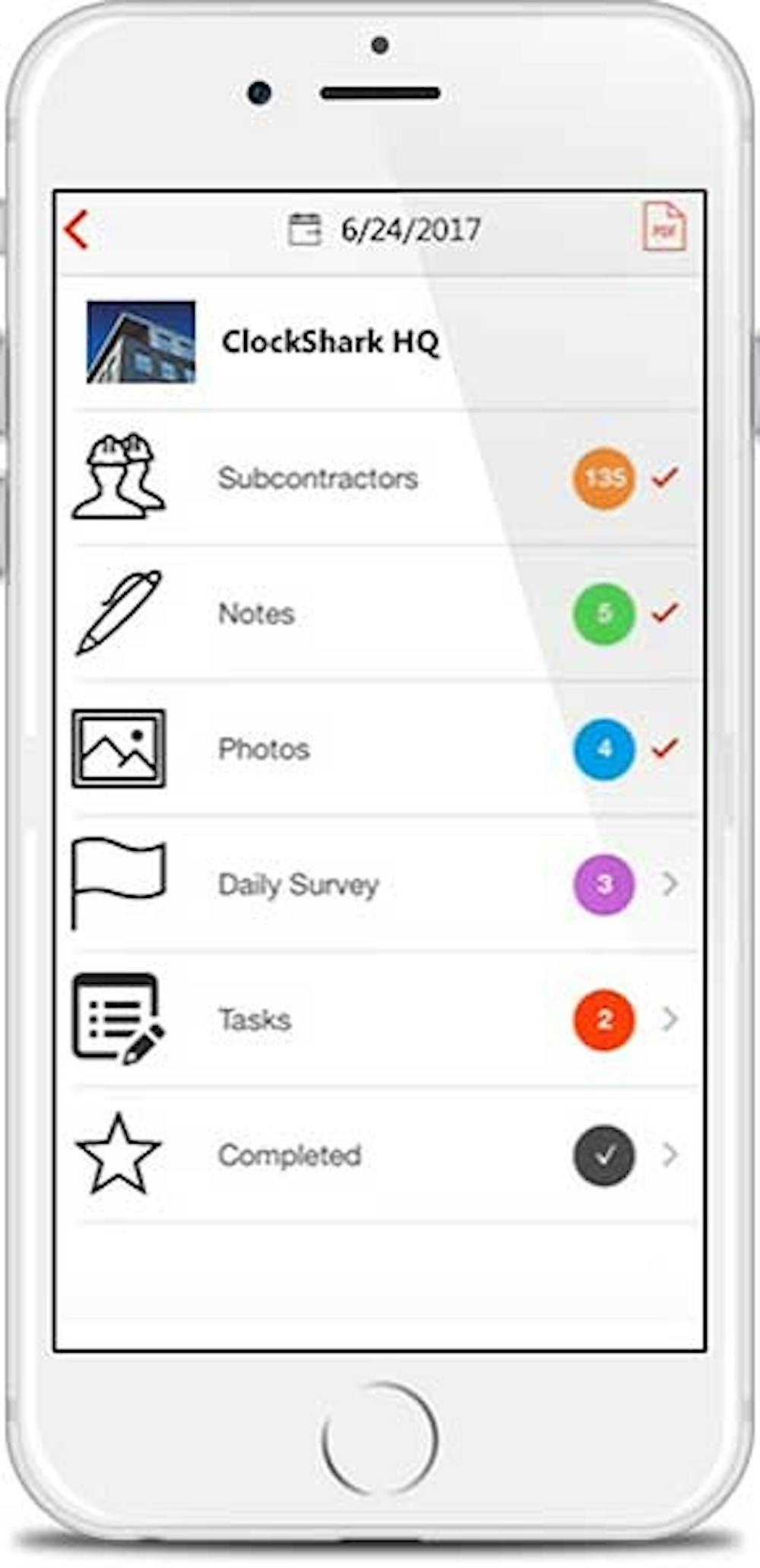 The Raken App
The Raken App was created to assist teams with creating daily reports from the field such as progress updates, safety issues, weather issues, etc. Also, it gives you the ability to attach photos, videos and audio files to create notes. We loved this feature as it saved a lot of time on the job. The app also allows you to send instant email alerts as tasks are assigned to team members.
The application is available for Android on Google Play or IOS on the App store. You can also access it on a computer via a web app. You can sign up for a free 15-day trial to try it out and see how it works for free.
To get the application I went to the Raken website and downloaded it. After downloading it, we set up my free account, right from the application. It took less than a minute. The app then pops up with a quick app overview to help you get started. They also offer a personalized web demo via GoToMeeting. We found the app easy to use, so we didn't feel we needed it, but we like that option. We found the video overview very helpful.
They also give you the opportunity to register for upcoming webinars such as Raken's new features, Introduction to Raken, Super Daily for General Contractors and Advanced Reporting. We signed up for all of them since we think they will help us get the most out of the application.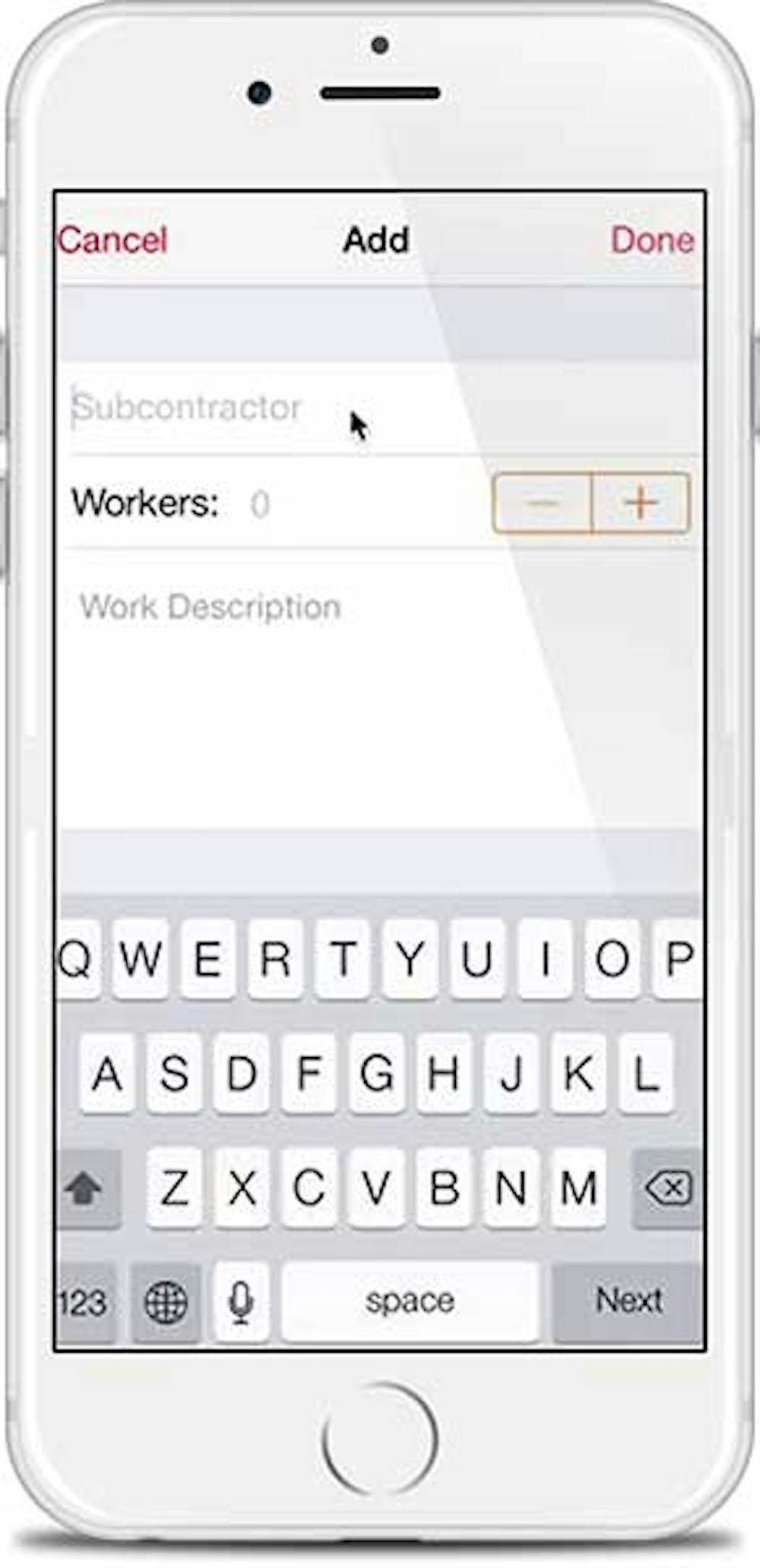 Raken Features
Once we weres signed up and had watched the videos we were ready to use the app. We easily started ou first project. It only took about 3 minutes to add it to the app. We input our project name, the number, a picture and the address – which it searched for us and pinpointed with GPS, and it was ready to go. We were then taken to our Daily Page where we invited our team members as well as outside collaborators.
Dashboard activity
The app was able to access our contacts directly from our phone making the process that much quicker. Once we had our team members added we were able to assign their tasks and projects easily. Our team members loved the Notes, Work Logs, and attachments features. It made it much easier for them to document things throughout the day. They could quickly snap a picture and upload it. They were able to utilize the speech to text feature in notes which is a real time saver.
Daily Survey
The customized Daily Survey questions for our project was a great addition as well. It gave us the feedback we needed from each team member every day in a streamlined way.
Task Management
The Raken app will show multiple jobs you are listed on, so it is easy to go back and forth between your posts to check on them and to document information when you are at that job. We found this to be a very useful feature. At the end of the day, all Foremen, and Superintendents on our jobs using the Raken app would view and sign off on their daily reports. It was then given a timestamp and automatically sent to our Project Manager and Executive.
Backups
We were able to back up these reports as well as our pictures to Dropbox (it also works with Box). Everything from the app is put into a company daily report pdf from the day. Our Project Manager and Executive were then able to look everything over and effortlessly see the day's work, any issues, and delays.
The Raken app has a variety of plans after the initial 15 day trial period. The Basic Plan for unlimited projects costs $12 ranging to the Performance plan for $37. The performance plan offers more features, for the pricing of a whole company it is suggested that you call or email Raken to discuss pricing. If you're going for a paper-free future, Raken is a good app to check out.
Save Time and Money with ClockShark
Thank you! Your submission has been received!
Oops! Something went wrong while submitting the form.