ClockShark is a powerful time clock job costing software designed for small businesses to track time from mobile apps and report on it.
The time you track can be used for both payroll and job costing purposes.
Job Costing Software for Construction
ClockShark's time clock job costing solution works using mobile apps that run on your employees' smartphones. The time clock app is available for Android, iPhone, and Windows Mobile.
Easy to install
Your employees install the app on their smartphones and then can clock in and out just like the time clocks you're used to seeing in a building. When clocking in and out on the time clock app, employees can select a job (for job costing) and also a task (also for job costing).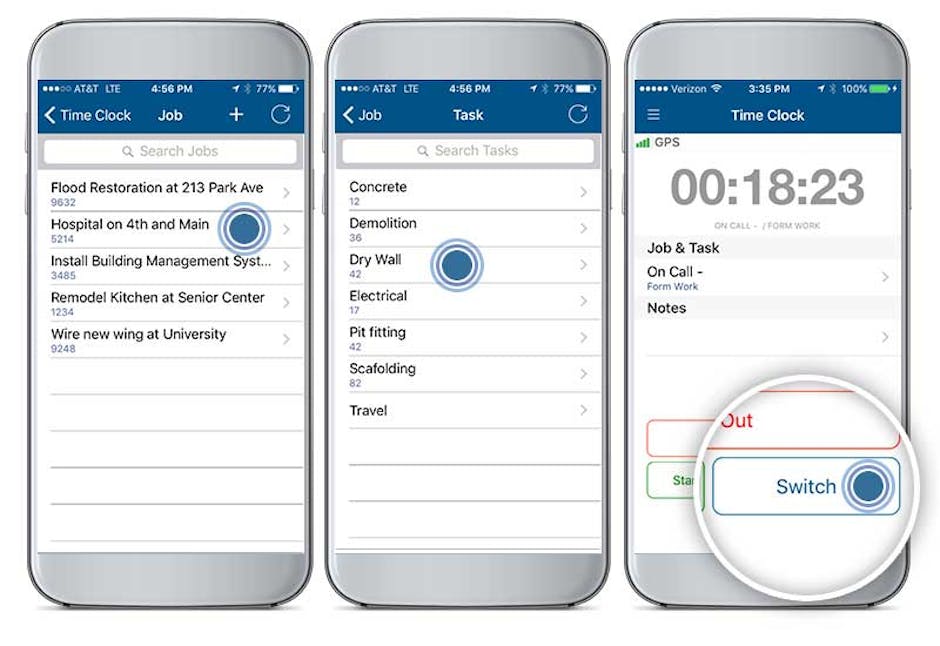 After your employee's clock in and out, the time and job costing information are immediately available in the web-based dashboard part of the ClockShark software. You can log in to your web-based dashboard from any computer, from anywhere.
Records
Once logged in, you'll be able to see all of your employee's time clock records for the week, including job costing and GPS location of the time clock punches.
Your payroll person or managers can review the time clock times, and edit both times and job costing information quickly and easily. Any edits made by your staff will be marked as "edited by person's name". This is an important security feature. The software also has a full audit trail.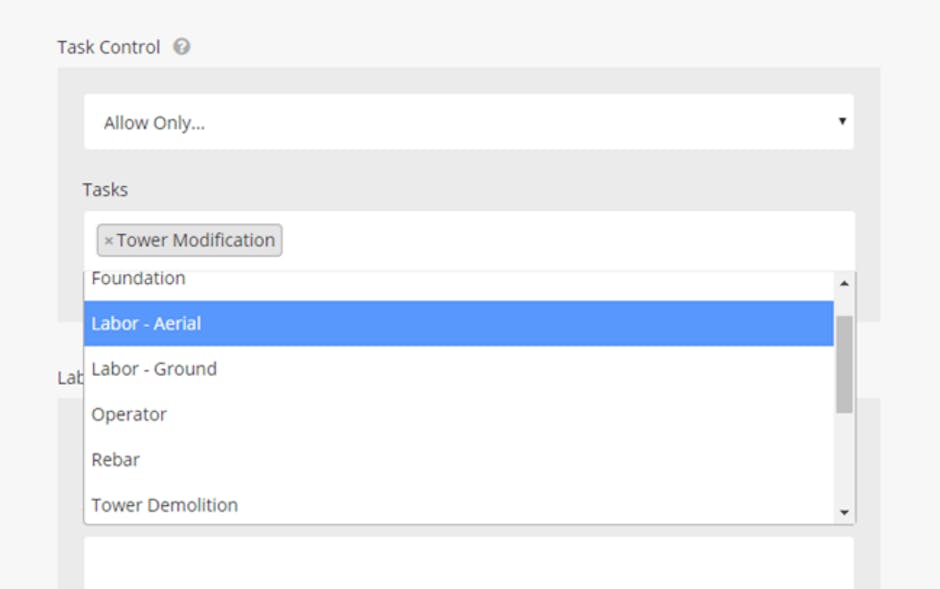 Reporting
Once you are done editing your time clock times and job costing information for the period, you can print nice PDF reports of your time cards and time spent on each job. These time clock job costing reports can also be exported in Excel/CSV format.
The ClockShark time clock job costing software also includes an employee scheduling app. The employee scheduler allows you to schedule your employees by the job site. Once scheduled, employees can instantly view their schedule in the same mobile app where they enter their time clock punches.
If not all of your employees have a smartphone, a supervisor can enter their time clock job costing punches from his mobile app/smartphone.
Signup now and try ClockShark for FREE!
Learn more about ClockShark's Job Costing Software for construction.