Segment Your Data and Users by Departments and Locations
Filter all reports by one or multiple jobsite locations and get the insight you need
Group your crew by work type and service area

See how each office is performing

Run reports by specific departments and locations
Get Started Free

ClockShark is trusted by more than 9,500 companies and over 100,000 field service and construction professionals worldwide.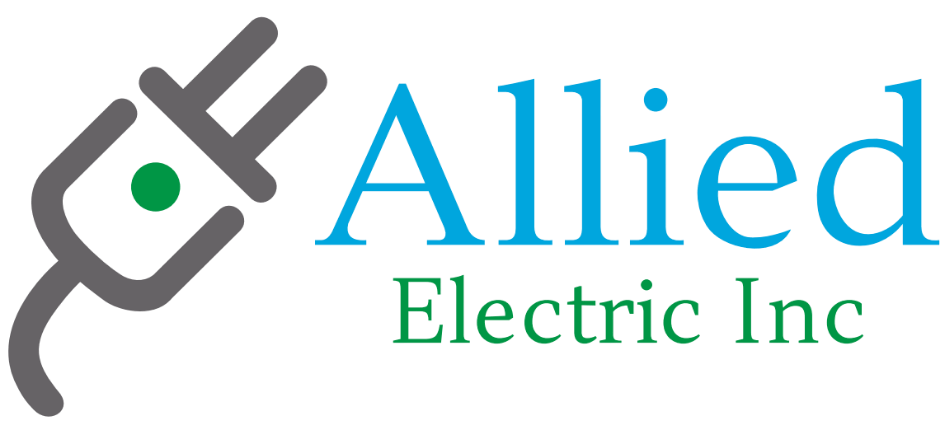 If you have more than one business location or cover multiple territories, you need to know how each is doing. ClockShark can give you the insight you need. You can filter each report in ClockShark by Location. By setting up each office or territory as a Location, you can see what jobs, tasks, and employee time gets spent on each. Now you can see how each office is performing, or which territory is getting the most maintenance calls.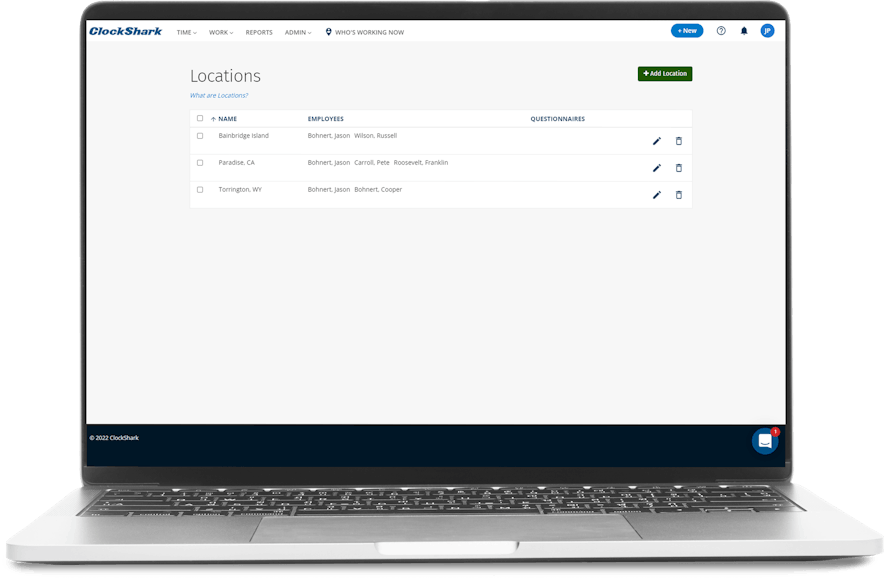 You can assign employees to any of the Departments or Locations you create in ClockShark. Your crew continues to clock in the same way they do now so there is nothing new for them to do. Employee time and task information are segmented automatically. Even historical clock punches are included for review. Filter your reports by Location, Department, or both.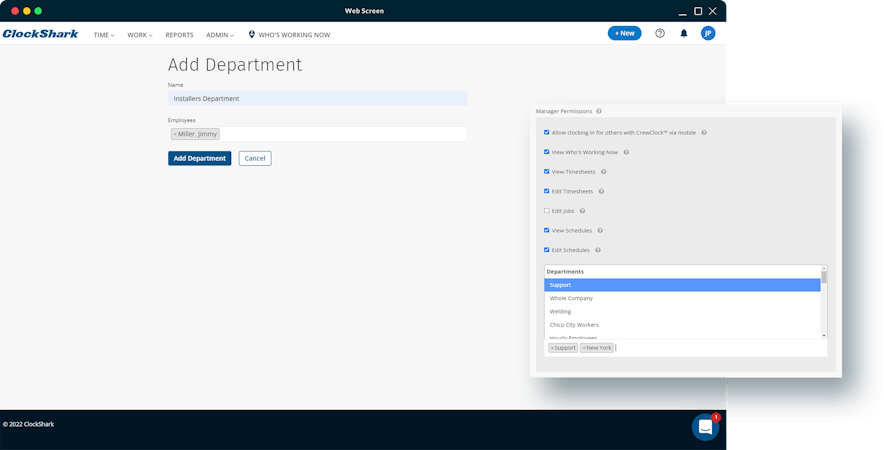 When it's time to view and edit each week's timesheets, you can easily filter what's on the screen to see only those Employees in a specific Department or Location. This filtering comes in handy when a single supervisor, manager, or admin person is responsible for only a specific group of employees' timesheet approvals.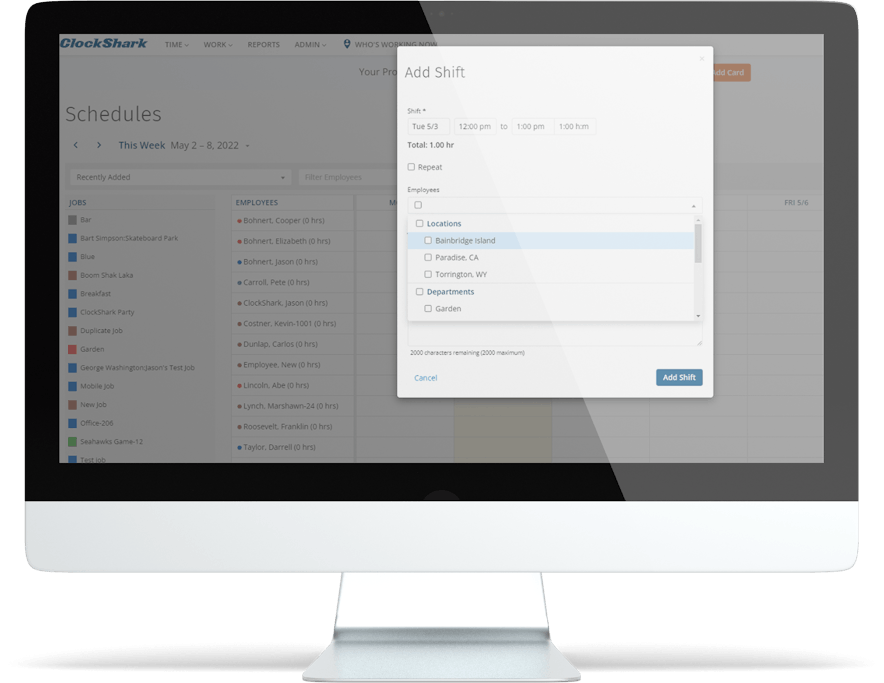 Filter reports by Locations and Departments to compare different offices and functional groups in your business. It's easier than ever to see which office travels more or what territory has the most maintenance calls. You can't be everywhere at once, but with Departments and Locations in ClockShark you'll still know what's going on in all your offices and departments.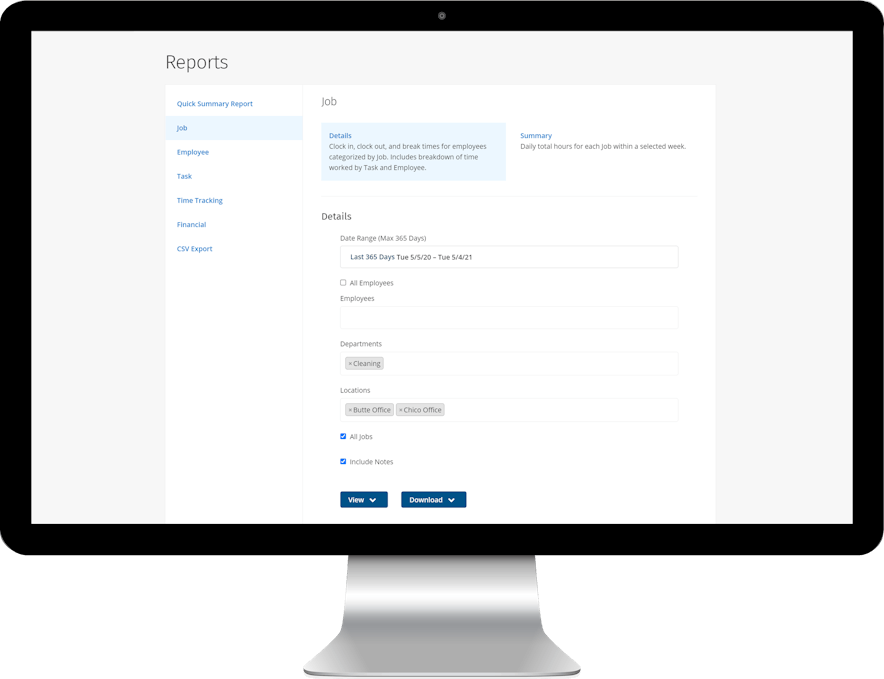 By filtering your reports by Location or Department, you can see trends over time. Is the demolition crew getting more work done than they did last year? Is your service team getting through more stops than last quarter? You can also compare two different Locations or Departments. Is the new office performing at the same level as the others? Whether you use it for planning, performance reviews, or taking over the world, getting better time tracking insights on specific parts of your business is about to become easy.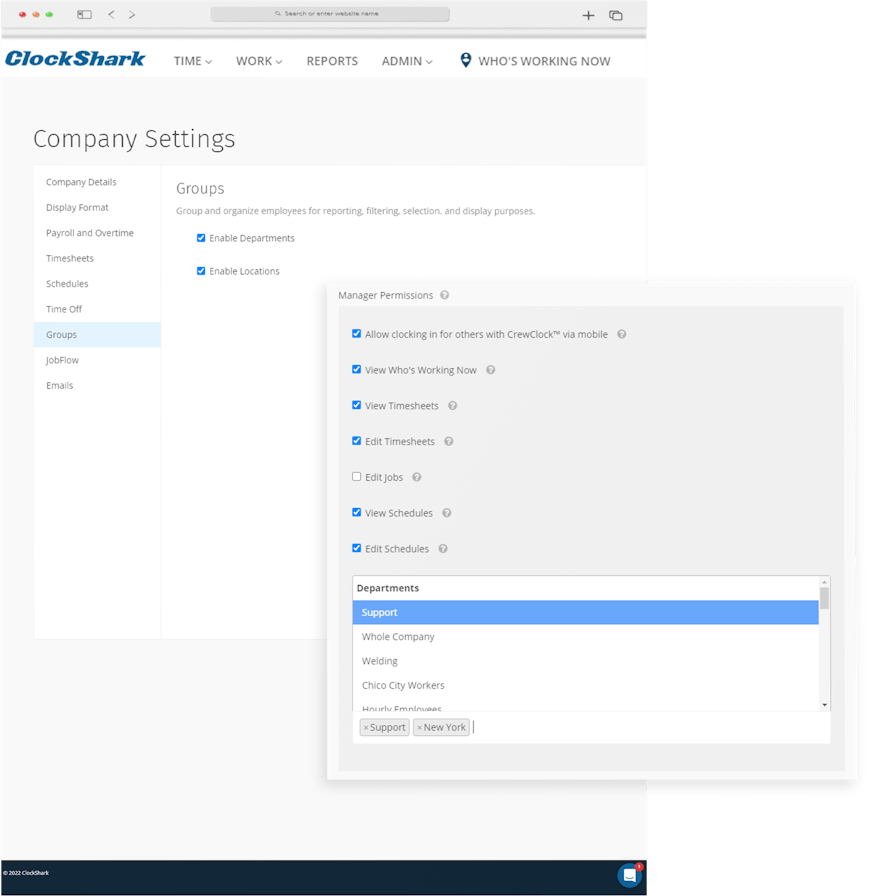 I love ClockShark. They are always on top of their customer service and I feel cared for and valued as a customer any time I come to them with any questions or concerns whatsoever. I have never seen this level of customer support from any other company, which only reinforces our decision to go with them in the first place! It was exactly what we needed and were looking for!
9,500+ companies use ClockShark to track employees and save time every month.
Get started today.