Win More Jobs and Get Paid 5x Faster
Get paid faster by accepting online payments in the same place you manage all of your field work
No more waiting around for checks in the mail

Get paid with no-risk credit card payments

Allow customers to pay invoices directly online
Get Started Free

ClockShark is trusted by more than 9,500 companies and over 100,000 field service and construction professionals worldwide.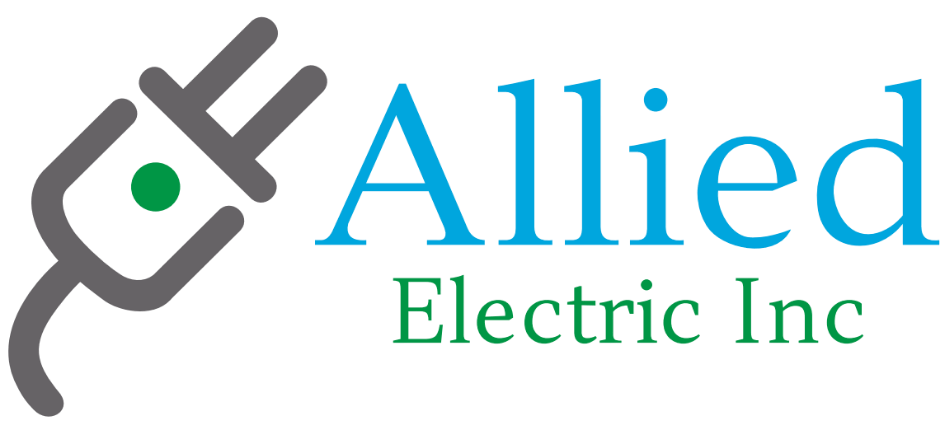 No more losing checks in the mail. Get paid online with fast, secure, and no-risk credit card payments. We teamed up with Chase to create a hassle-free platform that makes it easy for you to get paid.

Trusted by over 4 million SMBs worldwide, now you can get access to one of the safest, most reliable payment systems available today — straight from your ClockShark app.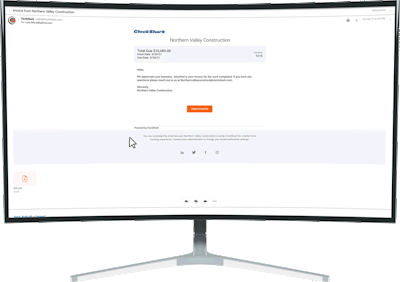 Delayed payments are a drain on your cash flow. You need to pay your suppliers and your staff on time. And yourself, too. But when you have to wait around for checks in the mail, it's easier said than done.

With ClockShark Payments, getting paid takes hours, not days. And nothing ever gets lost. So your cash flow goes from being a pain to being reliable, predictable, and worry-free.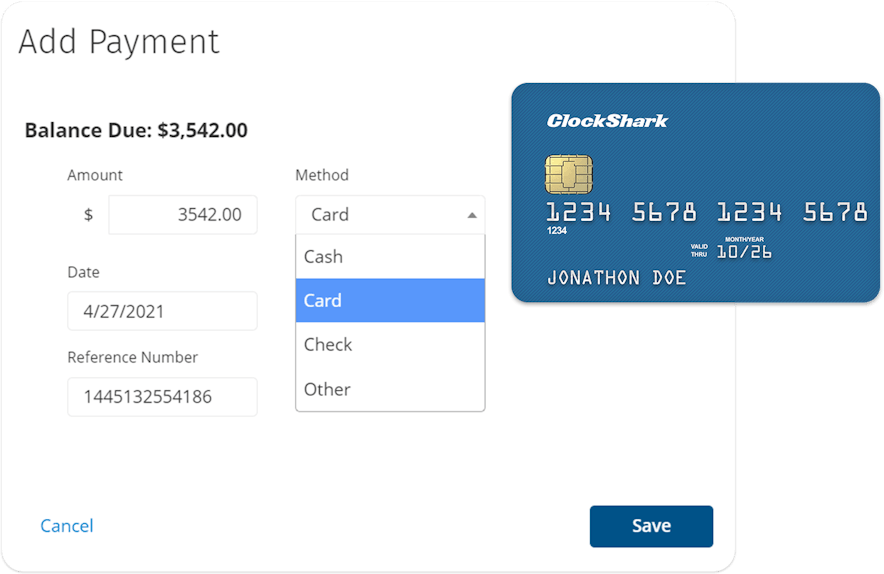 Your customers hate finding, writing, and sending checks as much as you hate hanging around for them to arrive. But when you're the easiest company to do business with, they'll never think of choosing anyone else.

Sending payment online is something today's customers expect. And now you can offer that too, with ClockShark Payments.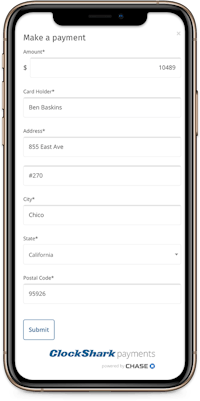 So much has to happen before you get your hands on the money. Phone calls have to be made. Envelopes have to be found. Checks have to be posted. And even then you're not finished. You've got to manually update your accounts and job status tracking system with the payment details.

With ClockShark Payments, your customers can send you the money from the comfort of their smartphone at the click of a button. And your systems get automatically updated.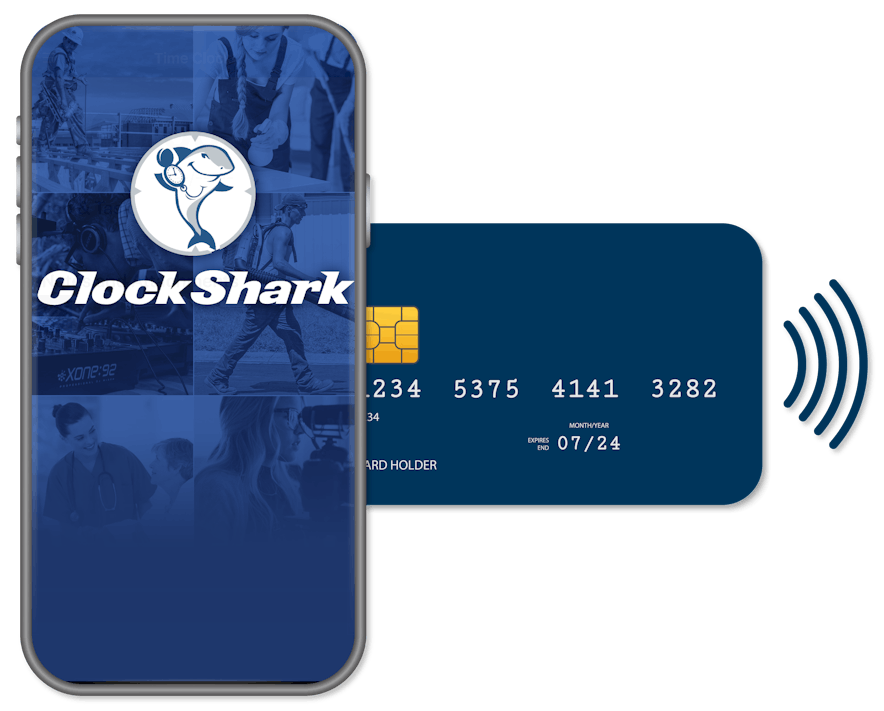 I love ClockShark. They are always on top of their customer service and I feel cared for and valued as a customer any time I come to them with any questions or concerns whatsoever. I have never seen this level of customer support from any other company, which only reinforces our decision to go with them in the first place! It was exactly what we needed and were looking for!
9,500+ companies use ClockShark to track employees and save time every month.