When you run a roofing company, you have a lot of different things to keep track of. It's challenging when you're not always in the office, and when you have crews in the field. That's why it's important to find the best software for roofers, to help streamline the many things you have to keep your business going.
Best Software for Roofers

1. ClockShark

2. RooferPro

3. iRoofing

4. PlanSwift

5. Centerpoint Connect

6. AccuLynx

7. Bridgit Bench

8. RoofSnap

9. BidGenius


What Is Roofing Contractor Software?
There are many different types of software you can use for your roofing company. From accounting to customer management to project management software, you can get overwhelmed when looking for the best roofing software.
Ideally, the software you get as a roofing contractor will include multiple tools that help you run your business and make it easier to do things like billing, estimates, invoicing, and calculating labor costs.
How Can Roofing Software Help Your Business?
There are many benefits to using a roofing contractor software that will, ultimately, save you time and money.
Reduce Labor Costs
Inaccurate timesheets cost companies money. With a roofing software that includes time tracking, you can eliminate the struggles of paper timesheets or word-of-mouth. It will also help you determine your exact labor costs and help with your accounting.
Accurate Payroll
With the time tracking, comes more accurate payroll. This is always useful, but it's particularly helpful if you do government contracts that have pay schedules or require certified payroll. Accurate time records can easily be imported into your accounting software and you can run payroll in minutes, instead of hours.
Boost Productivity
As a roofing contractor, you already know it's easier to do your best work when you have the right tools. Your employees can have the tools, data, and information they need in a software that puts job and customer information at their fingertips.

Streamline Scheduling
Simple, easy-to-use scheduling options make it easier for you to plan the work week ahead, and allow your employees to view their schedules from their mobile devices. They can also request time off through the software and you can approve or deny it. You are also better able to control unexpected overtime costs and use the software to notify employees of changes to their schedules.
Invoicing
When you have a good roofing software, you can use it to send electronic, customized invoices to your clients after each job is done. You can pull data from the information on the job, and provide an easy-to-understand breakdown of costs, so your customers trust you and your reputation is one of transparency and honesty.
Expense Management
Roofing software allows you to track your expenses easily and assign budgets accordingly, to different projects. You can then monitor these expenses and be sure you're staying on budget.
Improve Project Management
Roofing projects have many moving parts and a roof contractor software will help you organize these projects in a way that you have access to all project information from anywhere. Sharing information like project status, customer information, materials, and different phases of the project, makes managing the project much easier.
Improve Communications
Construction is notorious for miscommunication and it is the number one cause of rework in the industry. However, a good roofing business software will improve communications and reduce the risk of rework.
Save Time and Money with ClockShark
Thank you! Your submission has been received!
Oops! Something went wrong while submitting the form.
Best Software For Roofing Contractors
While most roofing companies have similar processes, the best roofing software for your business will depend on your needs and your budget. Here are some top picks.
1. ClockShark
ClockShark is a field service management software that offers a suite of features suited to the roofing industry. The mobile app is ideal for crews in the field and can be used to streamline multiple processes both on the jobsite and in the office.
Pricing
Starts at just $8/month per user + $7/month base fee. Free 14-day trial.
2. RooferPro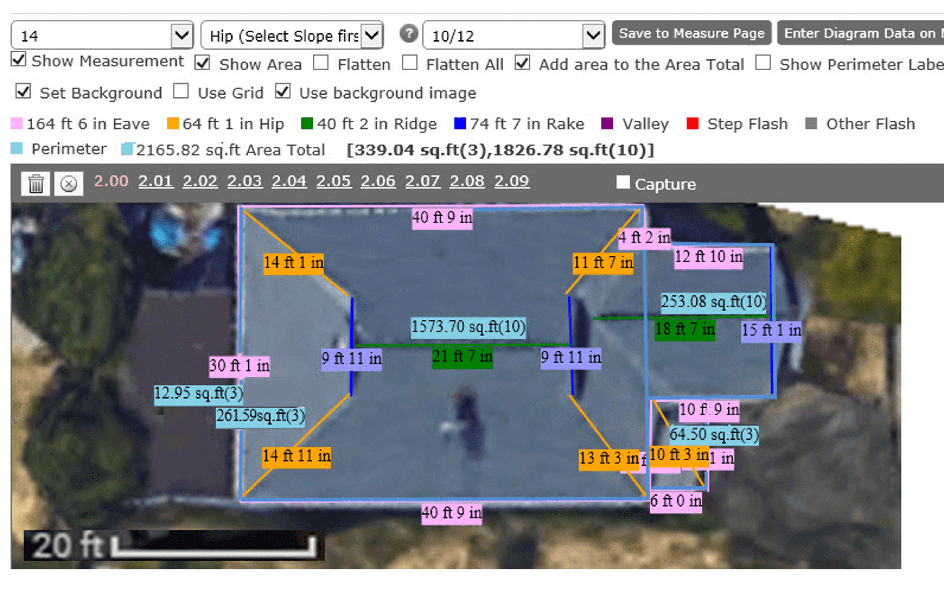 RooferPro is a roofing software that allows you to manage your roofing company, even maintaining customer relationships after the job is complete.
Pricing
Prices start at $100 per month. RooferPro offers discounts for contractors who are certified OC, GAF, CertainTeed contractors.
3. iRoofing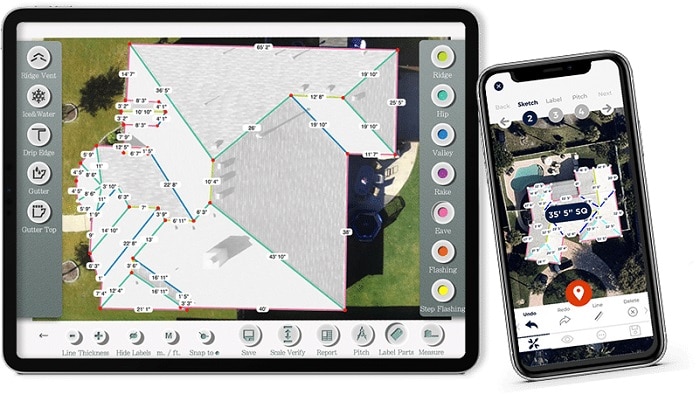 As the name suggests, iRoofing is a software for roofing professionals that includes many features exclusive to roofing contractors.
Pricing
Starts at $129 per month for three users.
4. PlanSwift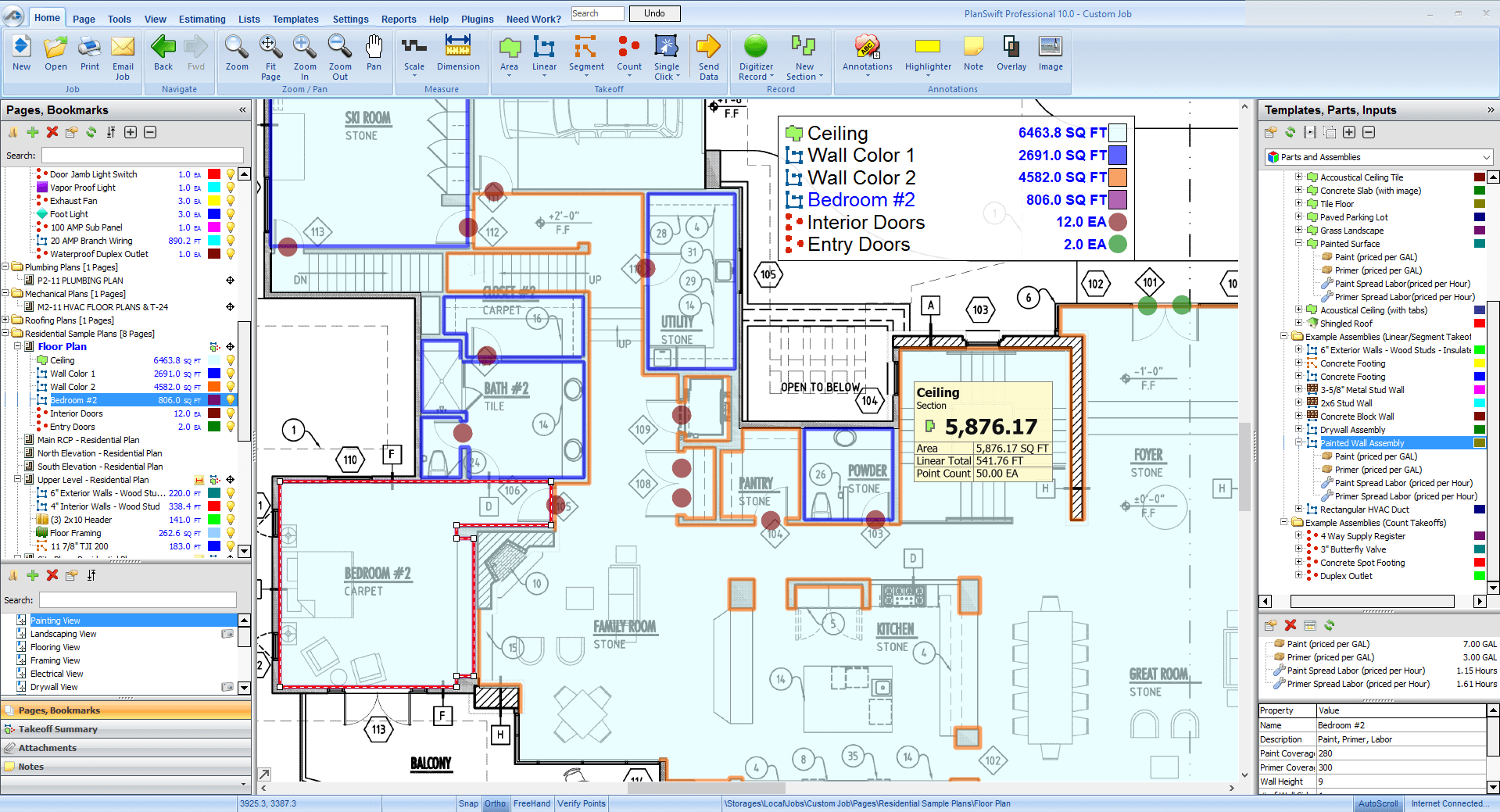 PlanSwift is a takeoff software designed for construction professionals. It makes creating accurate estimates easier, and can be scaled for unique designs on projects.
Pricing
PlanSwift offers a lifetime license for a one-time fee of $1,595.00.
5. Centerpoint Connect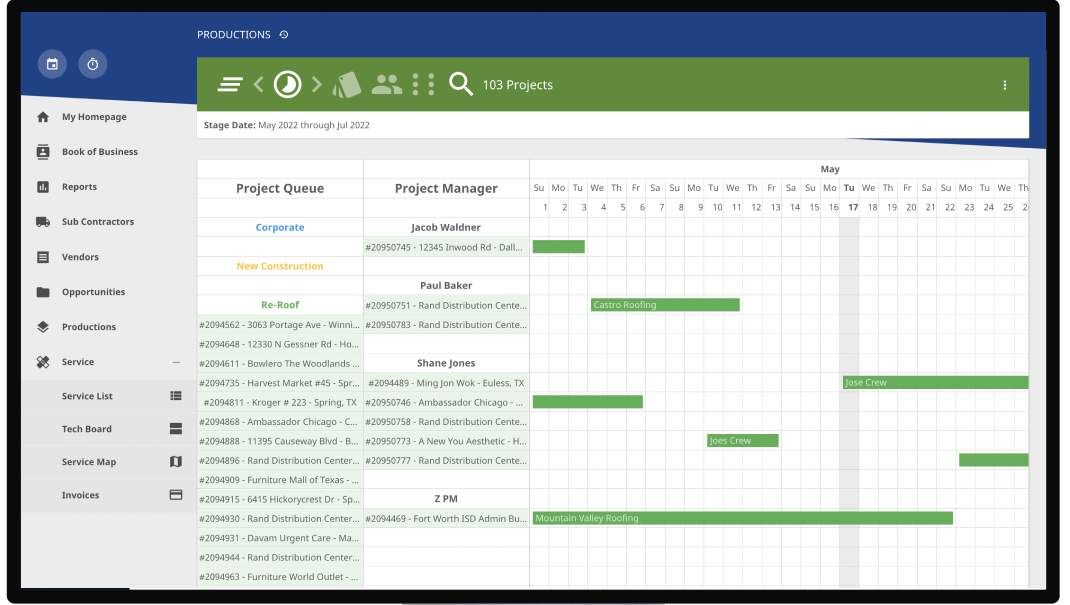 Centerpoint Connect is a roofing business software designed specifically for roofing contractors. It provides end-to-end features to help improve project management, customer management, and more, as well as a client portal.
Pricing
No pricing information available.
6. AccuLynx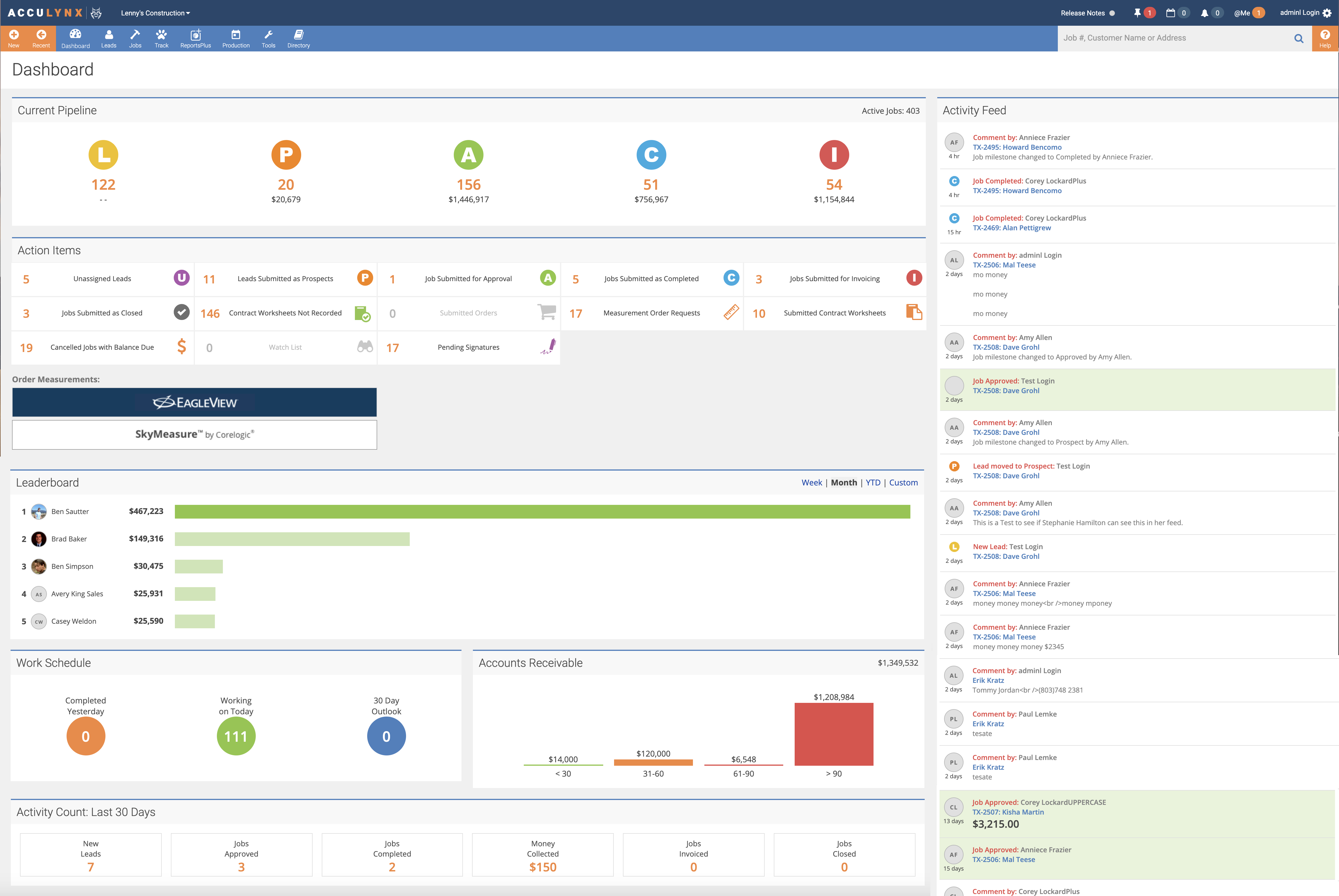 AccuLynx is a roofing contractor software to help you manage projects and streamline multiple processes. It provides an easy way to connect with your crews in the field via the mobile app, and share images and data so everyone's on the same page.
Pricing
No pricing information available.
7. Bridgit Bench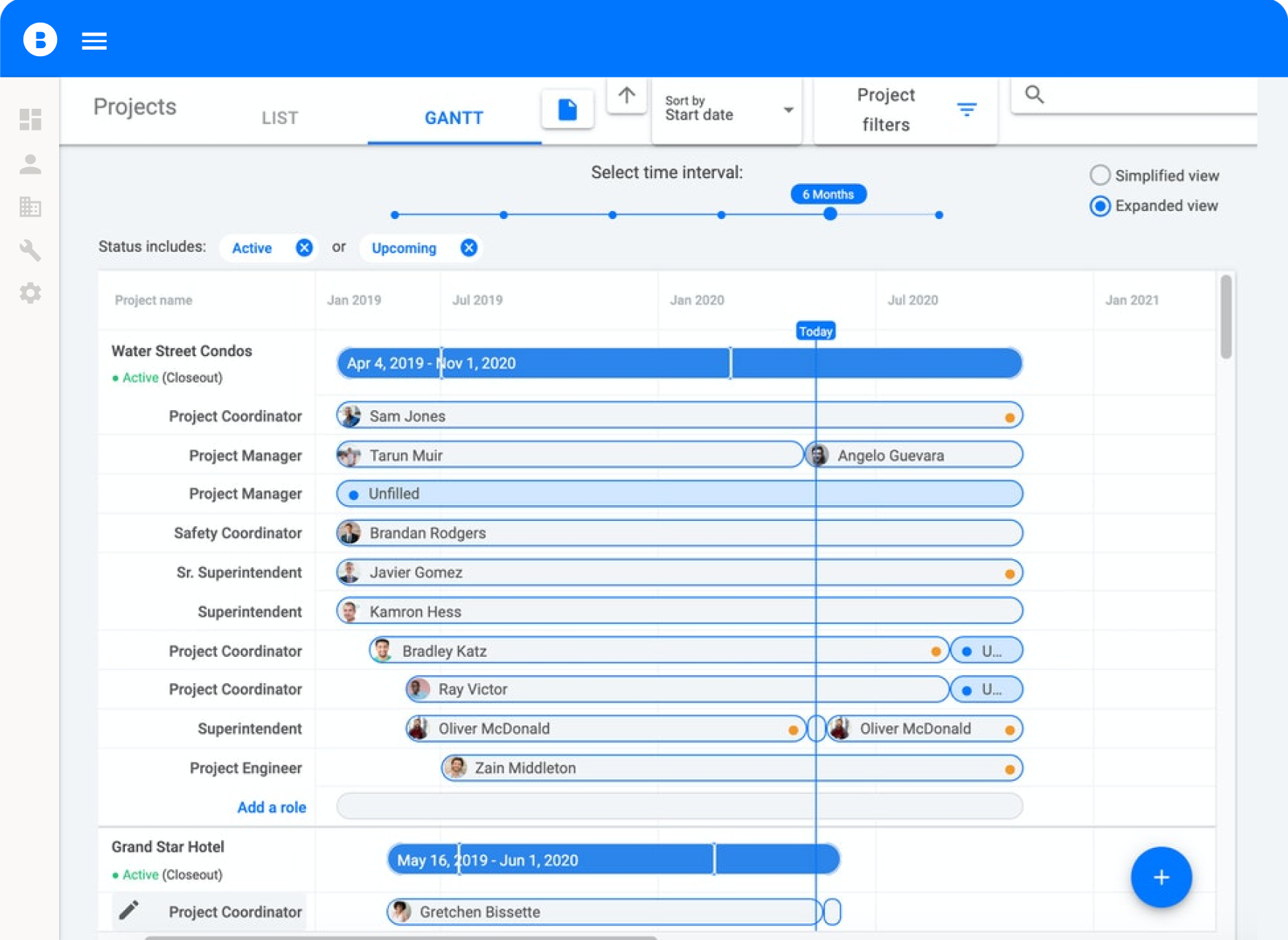 Bridgit Bench is a user-friendly workforce management software ideal for roofing contractors. While not designed specifically for roofing contractors, it is a general contractor solution. It's a powerful tool to do projections that enables you to schedule up to five years in advance.
Pricing
No pricing information available.
8. RoofSnap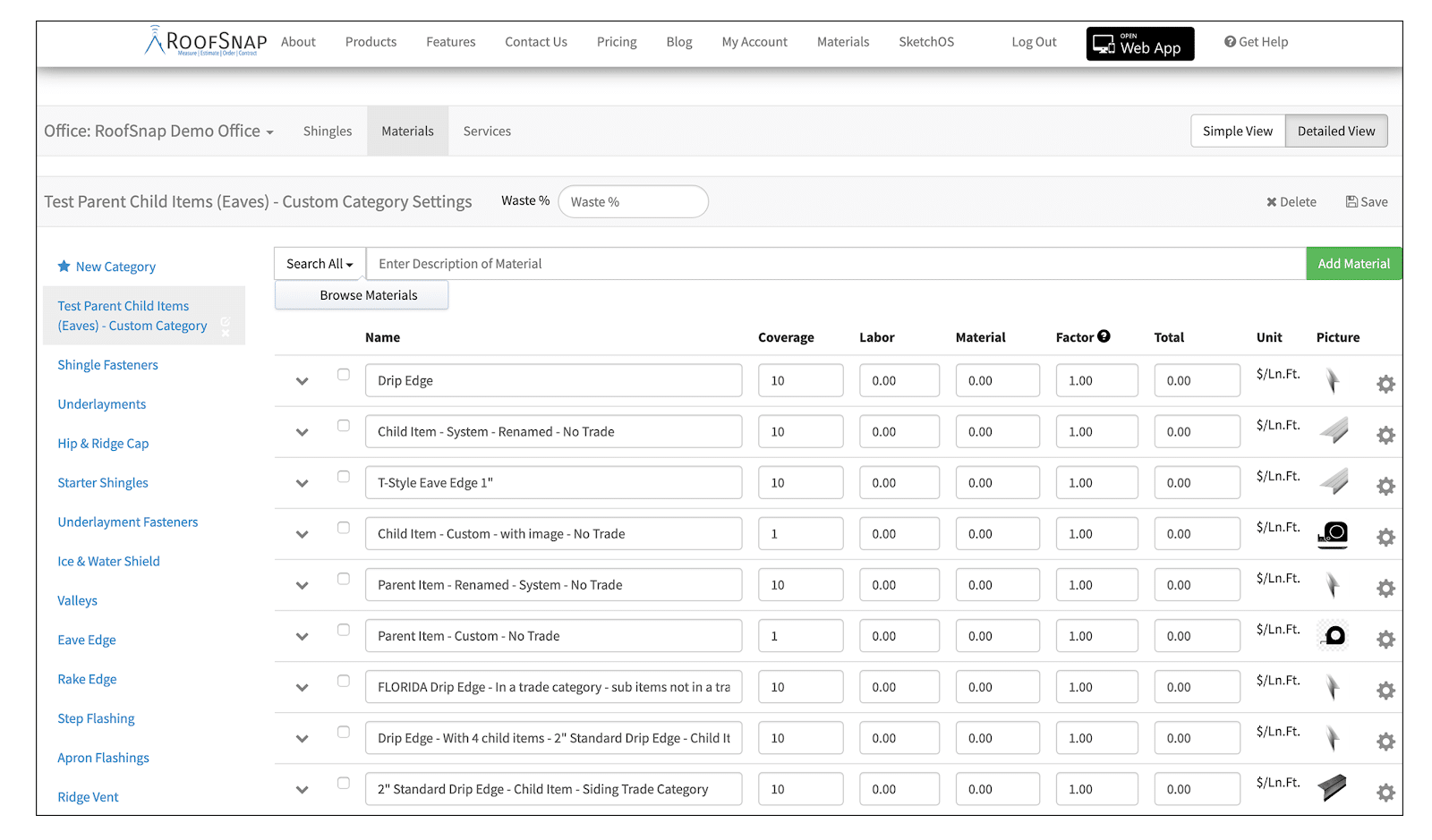 RoofSnap is a business software built by roofing professionals, for roofing contractors.
Pricing
Monthly subscription, $99 per month for one user (cancel any time); Annual subscription $49 per month, per user.
RoofSnap offers a free version, with individual fees for measurement orders.
9. BidGenius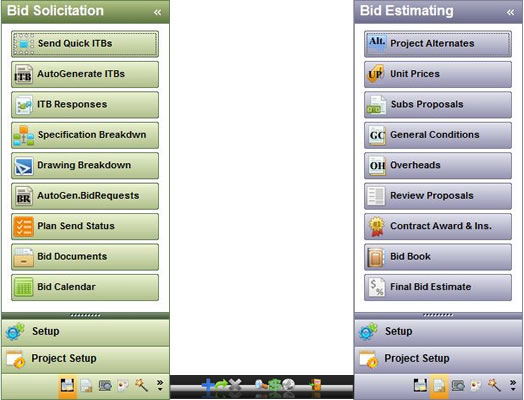 BidGenius is an estimation software tool that generates proposals and estimates for contractors. It allows you to send forms like RFIs, RFQs, estimates, and more, via email to multiple recipients. It was developed by professional estimators.
Pricing
No pricing information available.
Choose the Best Software for Roofers
More and more, trade professionals are adopting technology to stay competitive and profitable. If you have a roofing company, roofing software is a must to get and stay organized. Take advantage of free trials to see if the software is the best fit for you and if you need more tips on managing your crews, take a look at our guide, 7 Tips for Successful Construction Site Management.
---
Compare the Best Software for Your Roofing Company
| | | |
| --- | --- | --- |
| | Pricing | Free Trial |
| | Starts at just $8/month per user + $7/month base fee. | |
| | Prices start at $100 per month. RooferPro offers discounts for contractors who are certified OC, GAF, CertainTeed contractors. | |
| | Starts at $129 per month for three users. | |
| | PlanSwift offers a lifetime license for a one-time fee of $1,595.00. | |
| | No pricing information available. | |
| | No pricing information available. | |
| | No pricing information available. | |
| | Monthly subscription, $99 per month for one user (cancel any time); Annual subscription $49 per month, per user. | |
| | No pricing information available. | |