Wouldn't it be nice if there was something that could remember names AND faces?
Spoiler alert. There is now.
We are excited to introduce facial recognition to ClockShark! ClockShark's facial recognition time clock technology is a powerful tool available to your company which takes a picture of your employees when they clock in for work and embeds the photo in their timesheet.
Learn 6 Benefits of Facial Recognition Technology Every Business Owner Should Know
We received hundreds of customer requests for photo capture when employees clock in, so we've been hurrying to get this released for you. You might say we did it in a "snap".
How Does Facial Recognition Time Clock Work?
When an employee clocks in, facial recognition captures their photo. ClockShark then analyzes it to determine if the face matches the name of the employee.
If ClockShark detects any funny business (this is an expression: time clock impersonation is never funny), we'll mark the time punch for review, and the company administrator can inspect the flagged timesheet.
With facial recognition, buddy punching becomes a thing of the past, and accurate, reliable time tracking becomes a thing of the present. Facial recognition is available to all accounts, including free 14-day trials.
Save Time and Money with ClockShark
Thank you! Your submission has been received!
Oops! Something went wrong while submitting the form.
How Do I Set Up Facial Recognition for My Employees?
You can enable facial recognition for employees when you are setting them up in ClockShark. At the moment, facial recognition is currently only available on ClockShark's KioskClock™ mode, which transforms it into a biometric time clock.
If you would like to see it added to the rest of ClockShark's time tracking methods, just let us know. We're pretty famous for listening to our customers.
But Wait, There's More
You can now integrate your ClockShark schedule with your personal calendar. This means you can pull your work calendar from ClockShark into Google, Yahoo, and more!
We also created a new way to login to the ClockShark mobile app. Instead of entering a password, users can now request to have a special link emailed to them, which they can click to be automatically logged into the app.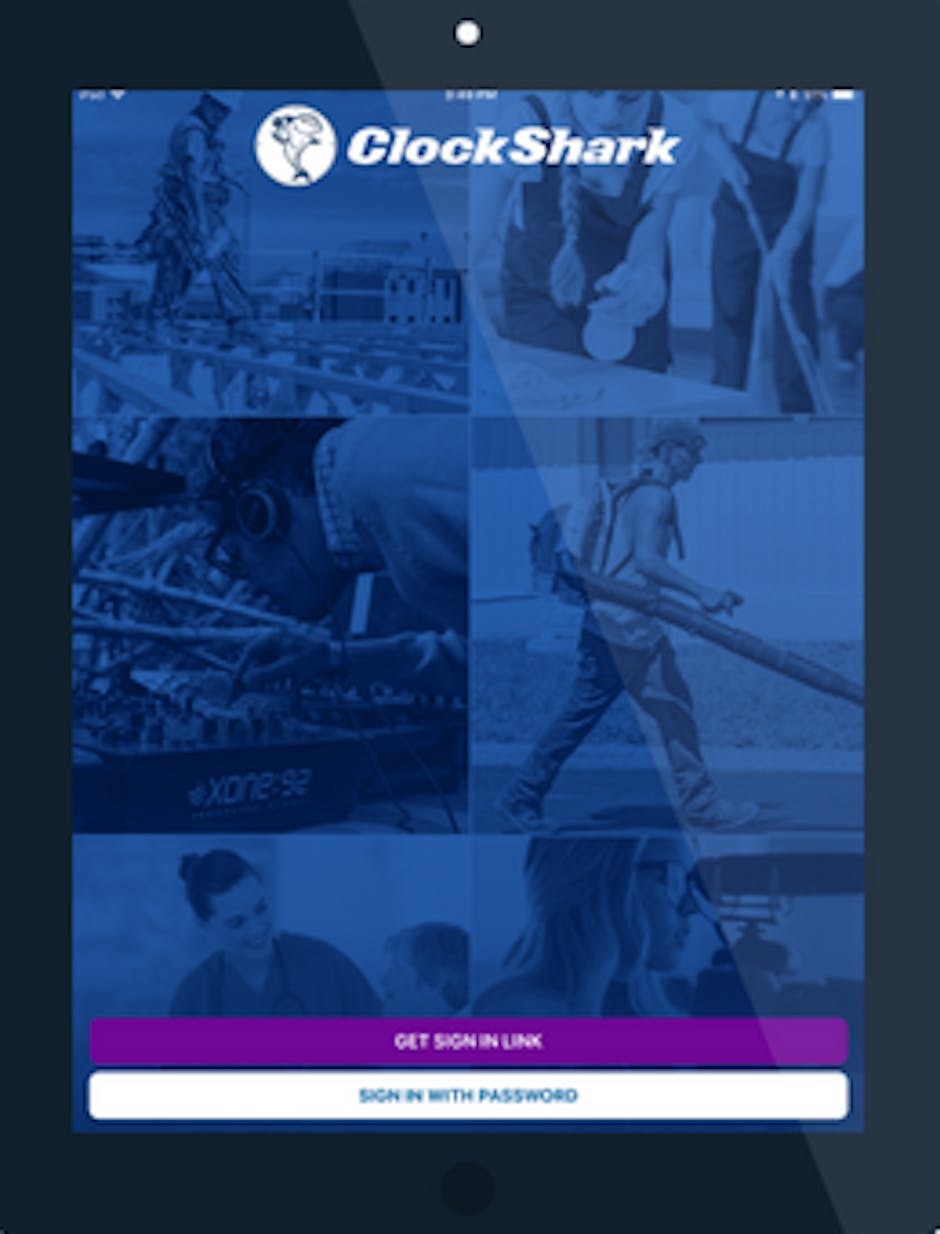 This doesn't replace your ClockShark password, but it does provide an alternative login option if you momentarily forget your password. Feel no shame; we all do that.
You'll find that new sign-in option on the redesigned login screen. Oh, that's another thing we did. We gave the home screen a fresh look and feel. You can read more about that and how to use the new sign-in flow here.
We're putting the finishing touches on some other amazing new features, and we'll be announcing those in just a few days. Stay tuned!
Ready to get yourself started with awesome time tracking and powerful facial recognition? Click here to get a free 14-day trial of ClockShark!
Eager to get facial recognition set up for your company? Check out these helpful articles from our ClockShark help site!