Just 15 years ago, there was a surplus of skilled workers in the construction industry. Demand for construction work was at an all-time high, and business owners didn't have to worry whether or not there was enough labor to get their jobs done.
"When I first went into business in 2005, it was really booming," says Mikki Paradis, owner of PDI Drywall in Raleigh, North Carolina. "There were a ton of people wanting work."
Today, 89 percent of contractors have trouble finding skilled workers. And they're lucky if they can find enough skilled tradesmen to finish their jobs on time. In fact, 83 percent of general contractors say the skilled labor shortage is making it difficult to meet deadlines. Some are turning down new projects because they don't have the capacity to get the work done.
And according to Alicia Smith of F&S Building Innovations in Roanoke, Virginia, it's not just general contractors who are affected.
"The labor shortage spans across every facet of construction, from plumbers to electricians to mechanical installers. Everybody is facing the same shortage," Smith says.
So what happened between 2005 and now?
What Caused the Shortage of Skilled Workers?
Workers started exiting the construction industry at the end of 2007, when the recession hit. By 2009, 115,000 people per month were leaving the field. By 2011, over 2 million workers had left the construction industry, taking their knowledge and skills with them for good.
To make matters worse, as mass numbers of skilled workers left the industry, fewer numbers of high school graduates entered the construction trades.
"[Part of the construction shortage] is because the two youngest generations of the workforce heard nothing but 'college, computers, and business' through their childhood," says Mike Falahee, owner of Marygrove Awnings in Livonia, Michigan.
And there's plenty of data to back him up.
A recent survey of adults aged 18 to 25 shows that only 3 percent intend to pursue a career in construction. The survey also shows that the three most sought after careers for this age group are in the medical, business/management, and tech/IT fields.
As a result, today only 9 percent of the construction workforce is aged 16 to 24, while the average age of construction workers is 47. And an aging workforce presents challenges of its own.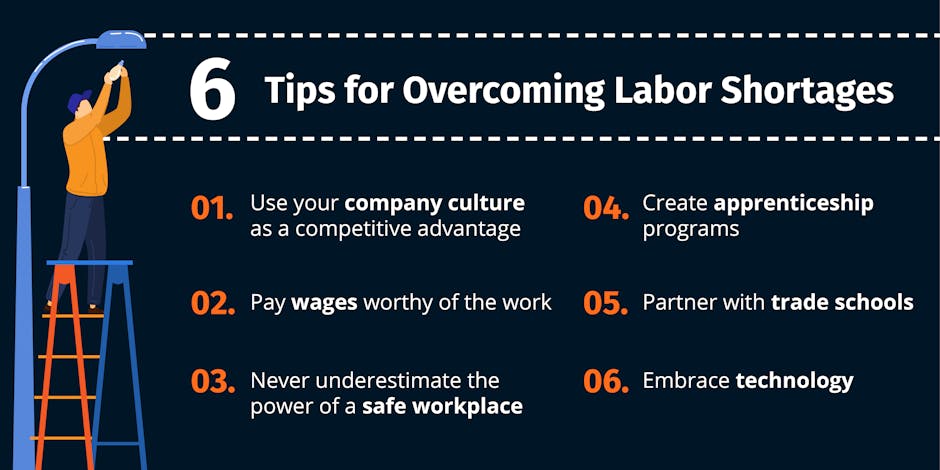 Baby boomers are starting to retire, creating an even larger gap in the labor force. By 2026, 29 percent of the current construction workforce is expected to retire. By 2031, that number is expected to rise to 41 percent.
On top of these challenges, Covid-19 is taking its own twisted toll on the construction labor force. Mandatory shutdowns have forced layoffs and furloughs, while the virus itself has caused extended sick leaves, hospitalizations, and deaths.
Yet, in the midst of all these struggles, there are ways your company can beat the labor shortage. Some center on fortifying your personal business. Some center on committing to industry-wide change.
Let's start with what you can do to mitigate the labor shortage inside your own company:
How to Fortify Your Company Against the Labor Crisis
The labor shortage may get worse before it gets better.
In order to thrive in spite of the broadening labor gap, you'll have to fortify your company against it. From learning new ways to attract and retain skilled workers, to incorporating technology so you can get more work done with fewer laborers, here are six ways you can strengthen your business against the labor crisis:
1. Use Your Company Culture as a Competitive Advantage
Your first line of defense against the construction labor shortage is to ensure that you're attracting the skilled workers who are still in the industry. The best way to do that is to center your company's culture around treating workers well.
When Paradis first went into business, she noticed that many contractors projected an attitude that said, if I have work, you're lucky if I give it to you. And they took advantage of their laborers.
But even though the industry had a surplus of workers at the time, Paradis recognized this attitude as a competitive disadvantage. She decided to run her company differently.
"That [attitude] was never something that I participated in," Paradis says. "I did not drop [workers'] pay. I did not alter how I treated them. It's our company ethos that we treat others with the same respect that we would want to be shown. And that has a huge amount to do with why PDI has fewer problems finding skilled laborers."
Smith agrees. "At F&S Building Innovations, we really strive to create a culture where people are not just a number. When you become part of the F&S team, you're part of our family. And it's not like that at a lot of construction companies. A lot of people will come here and say, 'We were just a number somewhere else.'"
Creating a culture where workers are more than just a number can also keep your subs prioritizing your jobs instead of your competitors'.
"When a sub has to choose between working on my job or another job, they will choose my job," says Paridis. "Because I've got years worth of investments in having relationships with people."
2. Pay Wages Worthy of the Work
Another reason that Paradis struggles less than some to keep skilled workers is because, as she puts it, "I never mess with my guys' pay."
"I have to pay these guys what I would pay myself if I was doing the same job," says Paradis. "The last place that I want to make money is from off their back. Because without their back, I wouldn't be where I am. PDI has always paid above industry standard."
And it's not just Paradis who thinks industry-standard pay isn't high enough. According to statistics, the industry standard is lower than it should be. The Bureau of Labor Statistics reports that construction workers today make $5 an hour less than they did in the 1970's.
And to add insult to injury, a survey of southern construction workers reveals that 30 percent of participants did not receive overtime pay for the work they'd completed. One in three respondents reported they were underpaid because they were misclassified as independent contractors.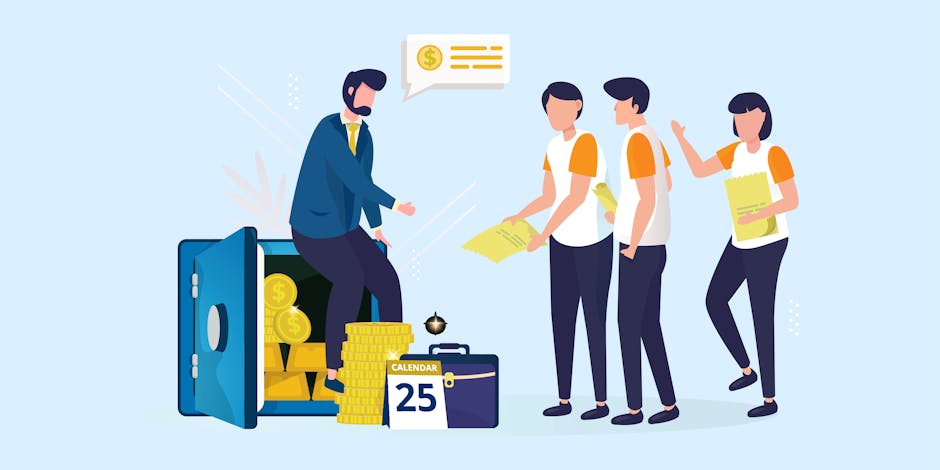 And mislabeling employees as contractors is not uncommon. According to an article by the National Alliance for Fair Contracting, 300,000 construction employees per year are misclassified as contractors so employers can avoid paying taxes, insurance, and workers' comp.
In the midst of this type of rampant wage theft, payroll fraud, and underpayment, your company can stand out from the crowd of employers simply by offering fair pay and benefits.
3. Never Underestimate the Power of a Safe Workplace
Falahee argues that along with paying low wages, many construction companies don't offer enough of a "safety net" for workers. He is a proponent of offering health and wellness programs for construction employees.
Falahee suggests creating wellness plans that incorporate preventative maintenance and education to lower accident rates, as well as paid time off and medical costs for anyone who gets injured on the job.
"Whatever the plan looks like, it would make a difference in potential employee's decision making," says Falahee. "There is no shortage of people who enjoy physical, tactile work in the outdoors," he says. "But there is a shortage of people willing to sacrifice their bodies for a meager wage while gambling on falling into worker's comp and disability."
Smith agrees that safety has to take first priority.
"Let's face it, if we're being real, safety precautions are aggravating," says Smith. "When you have to put in safety precautions, it takes twice as long to accomplish a job.

"But you've got to look at the flip side. What happens if you don't put in those precautions, if someone is injured, or heaven forbid, someone loses their life?"
Taking the extra time to be safe is worth it.
And that's especially true in the era of Covid-19.
"In the beginning, it seemed like Covid spread through my crews like wildfire," says Paradis. "Every single one of my hangers had it at some point. We had a friend who was a trim carpenter who died from it. The community that I work with every day has been hit extremely hard."
And what she and her workers experienced is common industry-wide. One study reports that construction workers are five times as likely to be hospitalized with Covid than workers in other industries. And that stark truth is affecting how laborers look at companies who ignore Covid safety precautions.
"Like with injuries, workers didn't take Covid seriously until they got sick," says Paradis. But now that they understand first-hand the gravity of the situation, she says there will be permanent and temporary effects on the labor shortage.

"As this continues and people continue to get sick, we have this temporary issue: there's going to be a lot more people saying, 'Listen, I'm not coming to work today, there's too many people on the jobsite.' And we have permanent loss with people who have passed away."
So it's imperative to create a workplace where workers feel as safe from Covid as possible.
Limit the number of people on site. Wear masks at all times. Keep distanced when possible. And always provide hand sanitizing stations, especially when there's no running water onsite.
4. Create Apprenticeship Programs
Smith says, like every other construction company, F&S struggled to find qualified craftsmen and lead carpenters. So they implemented a very aggressive apprenticeship program to combat the problem. So far, it's been very successful, despite facing a few challenges.
"F&S has grown extremely rapidly over the last three years," Smith says. "In three years, we went from 50 employees to about 80. And training them, that's been a struggle."
She says part of the problem is that apprentices can often become gophers instead of being taught the important aspects of the construction trade.
When that happens, apprentices don't have the skills they need to become valuable employees. They also don't develop the types of relationships that make them want to stay with the company that trained them.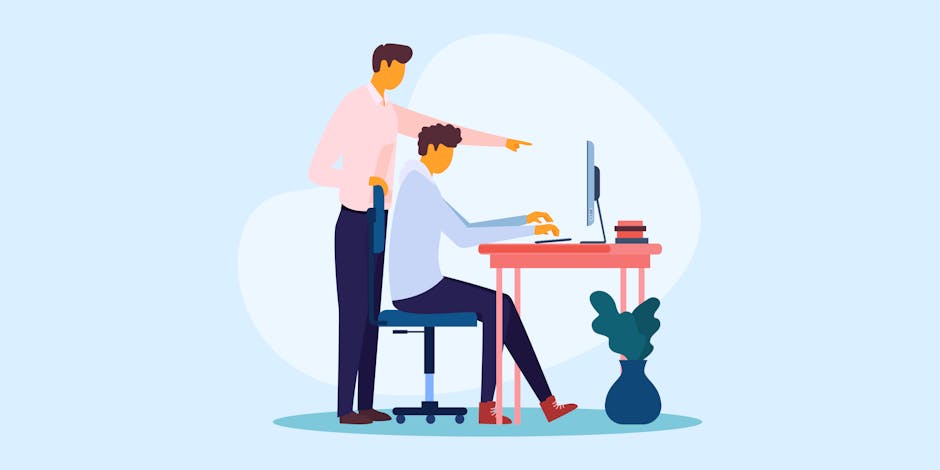 "We recognized that, so as soon as we implemented our apprenticeship program, we designed a mentor program to 'train the trainer.' We teach the folks that are working with the apprentices and give them the tools to bring these apprentices along."
She explains that mentors should never just point and say "Do this, do that." Mentors should train apprentices by showing them hands-on how to perform a process. And trainers should always explain to apprentices the "why" behind what they're doing.
"Does [training mentors] take a little bit more time?" Smith asks. "Yes, it does. But ultimately, we're producing apprentices that come out of our apprenticeship program ready to go into a full-time position."
If you're on the fence about starting a registered apprenticeship at your company, here are a few stats that prove the benefits:
89 percent of employees who complete a registered apprenticeship stay with the company that trained them for at least three years

For every dollar companies invest in an apprentice, they get $1.46 back

Siemens USA gets an estimated 50 percent rate of return from its apprenticeship program
5. Partner with Trade Schools
Trade schools don't just help students learn a trade. They also help place those trained students into apprenticeships and jobs at your company.
And the benefits of partnering with a trade school don't stop there. Some trade schools also help contractors better train the workforce they have.
F&S Building Innovations has recently launched a new trade school, Build Smart Institute.
And Smith says, "If a company comes to Build Smart, whether they're an electrical contractor, a plumbing contractor, or a light gauge steel framer, they can say, 'Hey, we need this type of training for our team.' And we can customize a curriculum for them. We've done this for quite a few local companies already."
6. Embrace Technology
Millennials and Gen Z'ers were born embracing technology. So if your construction firm isn't using technology to get things done, you aren't going to attract a new generation of workers.
Tablets and smartphones are as important on today's jobsites as power tools. Software and apps for these devices allow quick, real-time communication, and they make collaboration between the office and the field much more efficient.
And technological advances in the construction industry don't stop with cloud computing.
Certain types of technology are designed specifically to help you get more work done in the field with fewer laborers.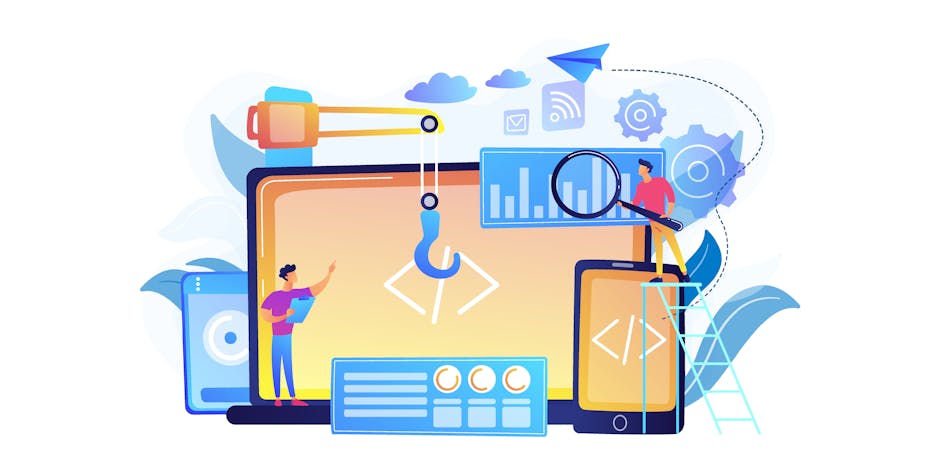 Here are some examples:
Want to lay brick, quick?

Check out the

Semi-Automated Mason (SAM)

, the first commercially available masonry robot. Matt Hearn, Senior Project Manager for Rabren General Contractors, used it. And he was able to complete a brick wall that would have

normally required 12 masons

, using only four. And it only took one week to complete the wall instead of two.


Need dozers to run 24/7, but don't have the manpower?



Do like Mortenson

and partner with Built Robotics to make your machines autonomous.


Or, do like Mikki Paradis and use common sense products like drywall stilts to make the laborers you have more productive.
No matter what part of the construction trades you're in, there is new technology that can help your company thrive in the midst of the labor shortage.
Conclusion
During a labor shortage paired with a global pandemic, it's more challenging than ever to find and keep skilled labor. But if you follow even a few of these steps, your company can thrive despite these challenges.