Service companies, such as landscapers, need to be diligent about their marketing efforts since a lot of time is spent out in the field. If you're a relatively new or small company, you will need to know the right tools and practices on how to get landscaping customers. For larger or growing firms, there may be more advanced ways you can enhance your marketing efforts to get a greater ROI.
In the U.S., there are more than a half million landscaping businesses, so it's important to make your business stand out. Here are just some ways you can begin to bring in new clients and nurture the ones you have.
1. Understand Your Customers
Before you can successfully market your business, you have to understand your customers. It would do little good to target consumers who are not interested in - or can't afford - your landscaping services.
Research shows households that earn $100,000 annually or more, are the greatest market opportunity for residential landscapers. Additionally, many younger homeowners are beginning to look at gardening as a pastime as they grow more climate conscious and sustainable.
Of course, getting landscaping customers that pay is always great, but even better is when you're able to get the ideal customers - those you want to work for. Often, neighborhoods will have homeowners in the same age group or tax bracket, and they will have similar needs or concerns.
One of the best ways to understand your customers is to simply listen. Ask questions and get a feel for what they are looking for, what their concerns are, what they wish their yard or landscape could be and some of the reasons why it isn't.
Questionnaires and surveys are also excellent ways to gather information about potential customers. You can gather this information in a variety of ways, but the best ways are through simple, short surveys on your website that asks just two or three questions about those who visit.
2. Develop a Referral Program
New customers from referrals are the best way to grow your landscaping company. You can offer incentives to existing customers, such as $25 gift cards for any referral or a free service you offer in exchange for a referral.
When you provide top-notch professional landscaping services, your customers will be happy to suggest you to their peers and neighbors. Make sure they have at least two of your business cards so they can easily provide one to someone looking for landscaping services.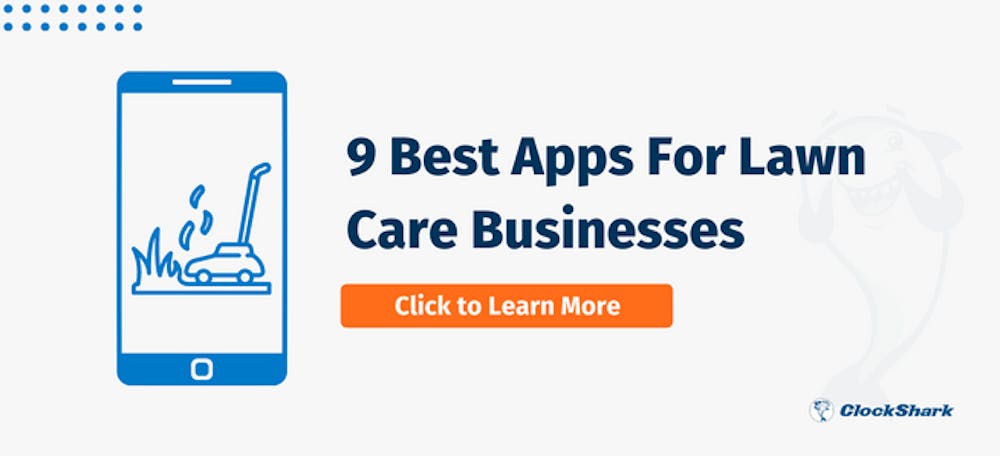 3. Consider Paid Ads
Paid ads are an excellent way to get your brand and your company in front of the right people. You don't have to launch any major ad campaigns to start with. Rather, a simple Pay-Per-Click (PPC) is a good way to start.
With PPC ads, your ads will show up only for specific individuals, based on parameters you set such as zip code, location, age, etc. This is particularly helpful for landscaping professionals who tend to target specific areas. PPC ads are relatively inexpensive and you can set your budget anywhere you want.
You can also use social media ads, which are also targeted to be displayed to users with certain criteria. Social media ads can be run for a specified period of time and budget, and you can use analytics to gauge how well your ads are performing.
4. Utilize Google My Business
Google My Business (GMB) is a very powerful tool for landscaping companies to use, to get their name out there. If you don't have a Google My Business page yet, you should make this a priority as it helps you get noticed in local searches for your services.
GMB allows you to share important information about your business such as your location, contact information, link to your website, and more. Additionally, it helps you showcase reviews from your customers, which is an essential key to getting new customers in any service business.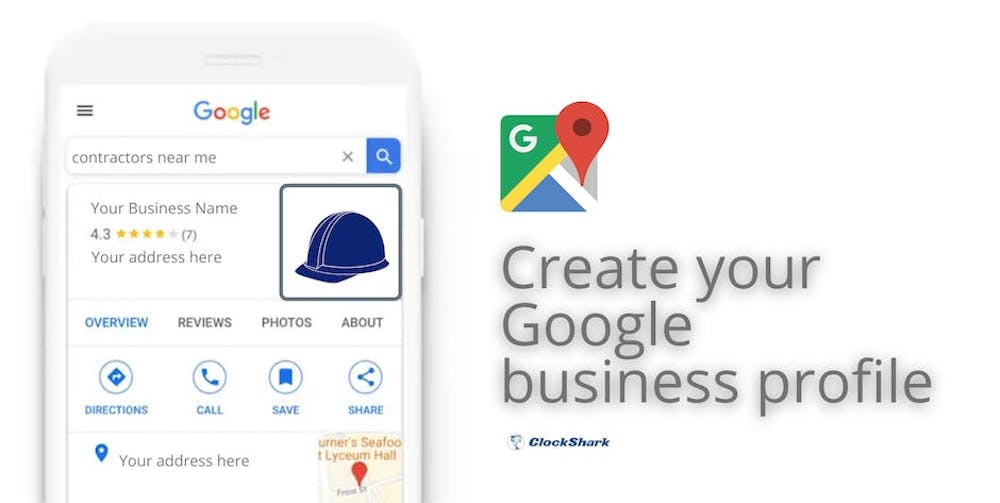 5. Implement a Strong Branding Strategy
To be recognized, you have to be recognizable and memorable. Your brand is essentially your company image. There are many factors to having a strong brand that people will remember. Make sure your logo is simple and modern, rather than over-complicated and overwhelming.
Your company name and logo should be easy to remember and recognize. Be sure your company assets - equipment, vehicles, paperwork, uniforms, etc. - are all consistent with the colors and message of your brand.
6. Get Involved With Local Organizations and Networking Groups
Landscaping companies generally serve local customers, so getting recognized by local residents for providing pro bono work - for example, contributing to a park or school event - shows them you and your company are truly a part of the community and happy to serve.
You should also take time to visit local events and wear branded attire. The goal is not to sell your services, but, rather, to network, get to know others, and have your brand out there. Be authentic but be purposeful, too.
Social media such as Facebook and Instagram provide you with opportunities to interact and join online groups from your local community. It's a great way to engage with existing and potential clients.
7. Grow Your Business Internet Presence
A website is an essential part of owning any business. Your landscaping business should have a website that potential customers can visit to see the kinds of services you provide and learn more about your business.
Once you have a website, you can list it on GMB and use social media platforms to further increase your presence. Be sure your online presence is offering value and consistency.
8. Keep Your Existing Customers Happy
Happy customers are returning customers. Your services are not the only thing that make your customers happy, though. Your customers need to feel valued and appreciated. There is never a bad time to tell them thank you, and your crews should know this, as well.
Be sure they are getting what they want, the way they want it. You can provide simple things to make them feel important, like thank you cards or even holiday swag from your company.
9. Ask For Reviews
Most of today's consumers read reviews before choosing a product or service, but it's not enough to ask your customers for reviews. You have to make it easy for them to do it.
Consider setting up an email template for new customers that you send after their first service. Thank them for the opportunity to service them and explain how helpful their review can be. Provide a link so they can click on it to leave a quick review.

10. Create Useful Content On Social Media
Social media is an excellent way to gather leads. Provide tips and tricks that offer value to your followers, so they are more likely to share the content to their feeds. This is something that costs nothing to do, but can lead to more followers of your social media page.
Get More Landscaping Customers
It takes effort to learn how to get landscaping customers, but the amount of effort you put into it will equal the results. Take time to put these steps into practice, so you can learn how to grow your landscaping business and become more recognized in the community. To stay competitive, landscaping professionals have to pay attention to their marketing efforts and determine what's working and what isn't.
To help grow your landscaping business, it is important to have the right tools. Check out our blog post to discover 9 Best Apps For Lawn Care Businesses and to learn about other ways you can increase your production and efficiency.