From social media to logo design, from operating hours to customer testimonials and dispute resolution, there is a lot of "public information" available about every company. Some of it has a lot of influence on business growth, future profits and continued success.
Can a construction company assure that only the positive stories get told? Should a company try to manage its public image or just let the chips fall where they may? Does it matter?
The short answer is "Yes," and here's why you should care:
Times Have Changed
Rome may not have been built in a day and in a past age, hard work and perseverance were their own reward. Companies that survived tended to prosper, despite what might have been short-term setbacks, isolated disputes, or even regrettable public gaffes. Maybe customers were more forgiving; maybe there simply was not as much competition. Not so today.
The corporate image — branding, as it is now termed — is all-important. Giants like McDonald's, Nike, Apple, and Budweiser spend big bucks to promote their names and remain high on an elusive scale of acceptance, allegiance and community involvement. Even they are sometimes caught up in controversy and must deal with storms of public criticism. In other cases, well-known names are can forever be subjected to public distrust and disdain. One needs only to think of Monsanto and certain pharmaceutical companies.
That's not a good way to boost sales or build lasting consumer confidence.
The Role of Social Media
Whereas in the past a magnetic door sign on a single van might have been enough to establish a contractor's presence in the community, today an entire fleet of personalized vehicles would have less effect than a well-managed Facebook or Twitter account. Sales growth, business reputation and customer loyalty today depend on the "chain mail" promotion, interaction and responsiveness demanded and fostered by social media. Comprehensive advertising and marketing efforts must be centered around websites and bolstered by dynamic social media integration.
It's a distinctive kind of personalization, and it is very personal. Consumers still seek the reassurance they will be doing business with "real people," even if in many cases they will never meet company owners in person. They still hope to "relate" in a virtual way, and interaction is still an essential part of doing business, even though it occurs within a totally unique digital landscape.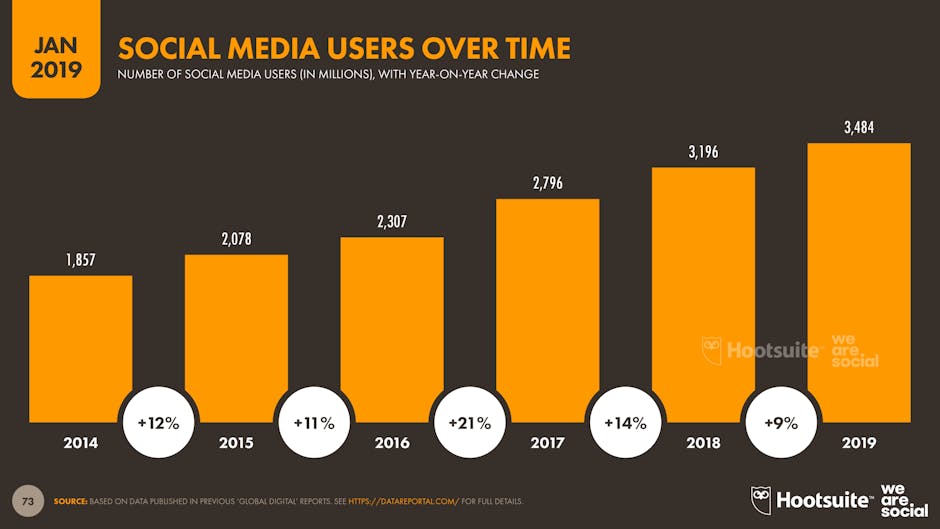 Because business credibility, as well as personal reputations, can be destroyed by the allegation, it is imperative to pay close attention to public perception and constantly monitor the social media scene.
It's a big job and an extremely vital one.
Building the Right Platform
The digitally-dominant domain of modern business is, in a sense, the very definition of a double-edged sword. While immediacy and impact of the digital economy is not in question, it is daunting. It is also the way of the future and it is constantly evolving. Any business that wants to be present and profitable in the future must learn ways to mine the potential and adapt to the changes. Social media, done well, is an effective way to quickly boost business interest and build a following, but it is an ongoing challenge. Because there is so much online competition vying for notice, it is sometimes difficult to find a way to be noticed at all.
But, according to Jez Frampton, a global chief executive for branding consultant Interbrand, it's essential. He notes that today's consumers are, in effect, "co-creators" of many brands, assuming a sort of "ownership" role. That's where the website comes into play. A residential construction company website can cater to the interests, questions, concerns and needs of potential home buyers before individuals even recognize them.
Blog posts of both home builders and commercial construction companies can address sustainability issues, discuss health and safety standards, explain how visual reality is changing the world of design and development and bringing prices down — in short, a whole host of diverse topics that are only marginally related to selling the product. View your website as a public information forum and offer helpful information without charge. Potential customers will notice, and they'll count you as an expert dedicating to improving the world, interested in more than making a profit.
Profound shifts in relationships have been triggered, according to Frampton, by a new dynamic that allows for "consumer-created content and conversations" to drive "organizations' image, reputation, and bottom line." He adds that firms must focus on "understanding, engaging and staying relevant to consumers, and less on regimenting or controlling them." It's as true for nationwide homebuilding companies as it is for soft-drink manufacturers and sports teams. It's also pertinent for design and development companies in small towns, for commercial builders, and for the butchers, bakers, and candlestick-makers.
The world is, indeed, shrinking; you never know where your next client may come from, but chances are good that they will find you online.
Make the Online Experience Count
Increased public reliance on the internet is a major factor in how clients discover any business. While a For Sale sign planted in the dirt or a "coming soon" sign on an empty lot may garner some fleeting notice and build name recognition, it is the online presence that cements today's business relationships. Add to that the 24-hour access that the online presence provides and you have some idea of the immense reach of the digital world.
It's true that a whopping 90-plus percentage of home buyers begin their searches on the internet, and contact listing agents via text or Email rather than by phone or through an office visit. Percentages vary, but the same is true for other types of business. Consumers shop — and buy — at their own convenience — not necessarily during normal business hours. It's not necessary to dial a phone number today even to order a pizza or renew a prescription. And, depending on one's point of view, it's almost impossible to lodge a complaint at any time of day with a real person.
Digital tools and feedback drive the business dynamic, and that online experience is what customers remember. Wise business owners will double their efforts to improve the digital experience.
As odd as it may be, potential customers pay attention to those online expressions of satisfaction or discontent. While buyers in the past may not have readily accepted the opinions of strangers, online shoppers are apt to click on customer testimonials and product reviews and to give credence to the views of strangers. Consumers want to join the online "community" and will react to both positive and negative comments.
Never underestimate the importance of building a "seamless" digital experience with customers. A positive response to a negative review is a plus and reinforces the "interactive nature" of marketing in the digital age.
Marketing for the Future
Marketing and image-building represent a major challenge for construction companies today. Digitization is not an issue of "if or when," according to an article on construction industry challenges published by D!gitalist Magazine in August 2016. The article notes that the top four challenges facing the industry are "poor productivity and profitability, project performance, skilled labor shortages, and sustainability concerns."
The writer adds, however, that digital technologies have "disrupted the industry." Not only do they offer new opportunities to address major challenges, but they embody a new way to drive outcomes and "improve margins." It's difficult to disagree with the writer, who says that the old norms have been replaced. The conclusion is: "Construction companies must take steps now to join the digital future and stay ahead of the competition—or risk being left behind."
That view is nowhere more evident than in the realm of image-building. To quote Jez Frampton once again, "It's easy to be put off by the apparent complexity of digital media, but success comes down to understanding people and behavior." The goal is always to build relationships and enhance customer experience.
That's what success in business has always been. So, Yes, it is vitally important that you gain and maintain control over how the world views your company. It's just different today!
References