When looking for the best mobile time-tracking app for electricians, there are a lot of reasons SaaS (Software as a Service) solutions are superior to conventionally licensed desktop software.
SaaS offers greater benefits than the old-school licensed software solutions that are still on the market, and they're certainly better than outdated paper timesheets. While the cost for a time-tracking app for electricians might be a little higher for larger organizations, the cost is easily recouped through the time and money savings it brings.
But when it comes to choosing the best construction apps for your electrical business, it can be confusing.
Most big businesses have a lot of workers and most SaaS online time-tracking software for electricians, bill per user. With that said, some SaaS providers offer discounts to big firms or construction businesses. This way the cost per user is reduced substantially.
Regardless of the cost, you'll find using an app to track time for your electrical business will save you hundreds of dollars a week.
Plus, research has shown any part of the construction ecosystem - including electrical contractors - that doesn't evolve and adopt technology, is not likely to keep up with its competitors.
Why Invest in a Time-Tracking App for Electricians
If you're considering using an app for your electrical contractors, there are a few reasons it's a good idea.
1. Accurate Records and Payroll
Electrical companies have a lot of different workers in the field which makes collecting their time and tracking their jobs challenging. With an app for electricians that tracks times, tasks, jobs, and information, you'll have a breadcrumb trail of their workday, and you'll have a clearer picture of the jobs they've done.
2. Better Transparency
When you have electricians in the field, you aren't able to be where they are so you are less likely to be able to identify potential issues before they get out of hand. For example, if you have a worker respond to an emergency call and they spend only 30 minutes there, when they should spend more to assess and remedy the situation, you'll know it.
Conversely, if you send one of your electricians to take care of a call, and they've logged their hours and tasks there, and the customer complains, you have solid proof the work was completed when it was completed, based on the information stored by the time-tracking app.
Plus, with a mobile time-tracking app for your electricians, they can document their work with photographs, so you have evidence to present, if needed, to show the work was done properly.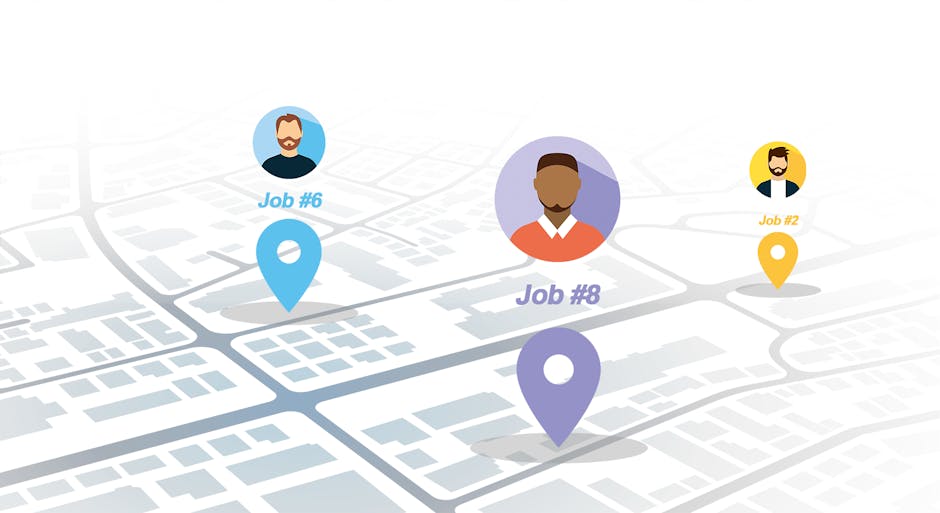 3. Better Job Costing
It's hard to do accurate job costing when you don't have accurate time sheet records. When you have a clear picture of where your costs are going per job, you have a much more accurate way to track your job costs.
4. Gives You Extra Time
If you're still using paper timesheets, you're probably pulling your hair out when it's time to collect employees' hours.
Missing, inaccurate, damaged, and illegible timesheets are a headache to sort through and interpret. How many times have your employees forgotten to clock in or out? When you're spending all that time tracking down the right information, you're losing time that could be spent nailing down new jobs or finding new customers.
Companies that adopt paperless timesheet technology can save hours per week, depending on the size of their workforce. Imagine what you could do with that extra time.
5. Online Time Clocks Are Flexible and Move Anywhere With No Worries
One of the best parts of cloud-based time tracking for electricians is that SaaS system solutions are portable.
Since workers for most electrical construction businesses are spread out across cities, towns, or larger geographical regions, it is imperative to choose a mobile time-tracking app, as it can offer you wider geographical flexibility. This will give your workers and subs an easy and flexible way to clock in and log into the administrative interface to see and approve time cards.
The time clock interface is available on the employee's smartphone and over the web. Since SaaS is widely known for its flexibility, you are always assured of no complicated network setups.
6. An Online Time-Tracking App for Electricians Is Scalable
A clock in clock out app for electrical contractors works whether you have a five-man crew, or an international enterprise - and anywhere in between. So as your company grows, the software many electricians use, grows with them.
And since you're paying per employee, the cost scales, too. Whether you add 100 employees or 10, the cost (and the cost savings) will scale with your company.
7. Data Security
There is nothing more important to businesses than the security of their essential data. The safety of important business documents and data loss are two main concerns for electrical contractors when choosing an online time clock. Cloud-based solutions ensure the safety of critical information by moving the data into the cloud.
Comparatively, keeping records on your own systems, you run the risk of the data being damaged, hacked, altered, or otherwise destroyed.
With cloud-based solutions, your providers have their own servers where they host the database and software. This off-site method of data storage may not sit well with employers who are used to thinking that data is safely stored on their premises. There are various reasons why this "old school" thinking is not correct – the chances of you losing data using off-site storage are very minimal.
SaaS servers are kept in data centers with fire protection, 24-hour monitoring, HVAC systems, and security precautions. The information stored in the data center is totally safe from peeping eyes as security access is controlled.
Save Time and Money with ClockShark
Thank you! Your submission has been received!
Oops! Something went wrong while submitting the form.
8. Superior Uptime and Availability
An easy-to-use time-tracking app is more convenient and versatile to use than desktop solutions.
The software is kept and hosted by a software firm on their own internet servers, making it cloud-based. This means that it is very reliable, so even if there is no wifi connection, or you leave a service area, your time will still be tracked and uploaded to the cloud. Administrators and employees can feel confident about the data because SaaS uptimes reach the 99.9% range.
Even if there is an electrical or internet failure at the office, it won't impact the time tracking records of the electrical workers in the field.
Conclusion
A time-tracking app for electricians will serve multiple purposes to help you keep your electrical business going strong. You'll be amazed at the time, money, and headaches that are saved when you decide to go with a cloud-based app for your workers.
ClockShark is an online time clock for electricians and construction companies. Signup now and try ClockShark for FREE!