Time Tracking Doesn't Get any Easier Than This
When your workforce is mobile you need a time tracking solution that's mobile too. ClockShark's free mobile apps give your crew in the field the ability to accurately track time from anywhere while our web punch clock was designed for your office staff. Your entire staff is covered with powerful tools that were designed to be super easy to use with a mobile workforce. You'll have everything you need for accurate job costing and easy payroll. Better yet, you'll run payroll in less than half the time it used to take with old-fashioned paper timesheets.
Automate Your Time Tracking
How do you make time tracking fast and easy without sacrificing accuracy? By having the technology do most of the work. The ClockShark apps get the time from the device automatically for each clock in and clock out so your employees don't have to mess with entering the numbers. This prevents data entry errors and ensures your time records are not estimated or rounded up. Our GPS time clock app also includes the phone's location with each time punch automatically so you also see where everyone was when they clocked in or out. All your employees need to do is select the job and the task they are working on and we'll handle the rest.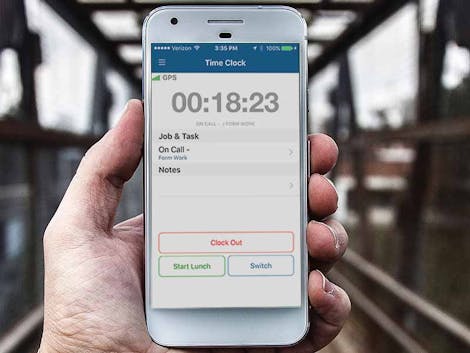 Time Tracking with Scheduling. The Perfect Pair.
Not only does ClockShark give your employees an easy way to track time using the phone in their pocket, they can also see their schedule in the app. The employee's schedule is synced to your web dashboard so they update in real-time. Change the schedule with a last minute service call and your crew can see it right away. You can even send a notification right to their phones so anyone affected knows the schedule changed. Considered all your time tracking bases covered.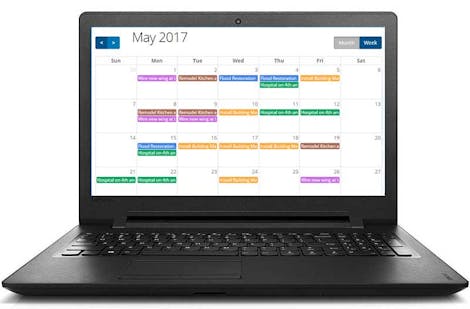 Ready to save hours of your time and 2-8% on labor costs every payroll?
Get started with easy time tracking in under a minute with no credit card
Time Tracking for a Whole Crew
If your employees work in teams you can have a supervisor or lead person run the clock for the whole group. We call it CrewClock™ and it allows the employees you select to punch the clock for their entire team. You can send everyone to lunch at once or switch the whole crew to a new task in just a few taps on your smartphone. The best part is that it's built into the mobile time tracking app, so you can do it from anywhere. With CrewClock™ it doesn't matter if someone forgets their phone at home or has an old school flip phone. You're covered!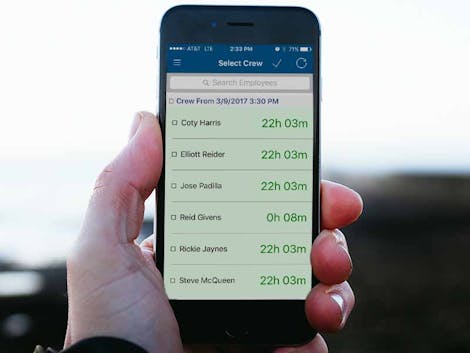 Easy to Read Time Tracking Reports
ClockShark doesn't just make time tracking easy to do, it also makes your time data easy to report on. If you just need a quick snapshot we've got summary reports you can run with just a few clicks. There are also more detailed reports available that you can view, save, print or export as a CSV file. All time reporting can be filtered by job, task, employee and date range so you can easily see how a job went last week or how much time was spent on a certain task last year. Whatever you need to know, your data is only a few clicks away.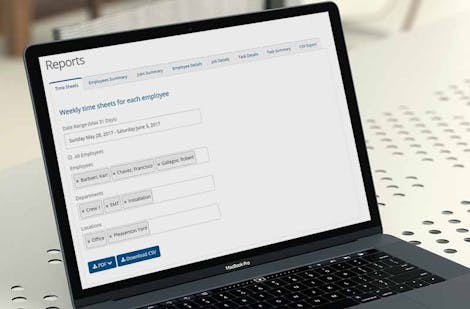 Accounting and Payroll Integrated With Time Tracking
While it's easy to export your data out of ClockShark to import into another system, if you use QuickBooks, ADP, Sage or one of our other integration partners it's even easier. ClockShark's integrations allow you to send your time data over to your accounting or payroll software at the push of a button. Integrated time tracking makes job costing and payroll a snap! No data entry errors and a ton of time saved from not having to re-type data.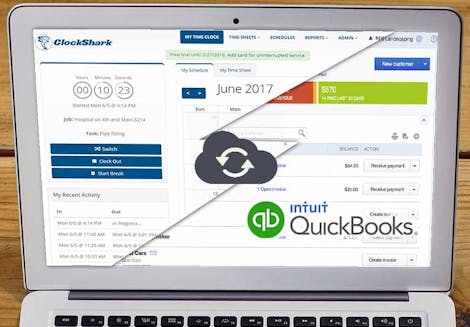 Jasmin‍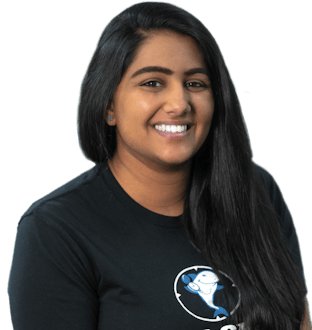 Talk to us
Start your free trial today and get personalized support as you set up ClockShark for your crew. We'll help you every step of the way.
Or Call Us at (800) 828-0689
Or Call Us at (800) 828-0689
Ready to save hours of your time and 2-8%
on labor costs every payroll?
Get started with easy time tracking in under a minute with no credit card
Thank you! Your submission has been received!
Oops! Something went wrong while submitting the form.