Having a landscaping business comes with unique circumstances not faced by companies based in one location. Tracking your employee's time can become inconsistent and unreliable when left to manual time tracking. However, by using automatic GPS time tracking for landscaping workers, it becomes an easy, reliable and accurate process.
What Is GPS Time Tracking?
Time tracking is necessary for all business types so the employer can know the correct amount of hours each employee works. Time is recorded and used to pay each employee. In a landscaping business, this can be a difficult task since employees are often offsite.
GPS Time tracking is automatic time tracking using GPS to track where each employee is when clocking in and out. It also records where your employees are throughout the day. This allows the employer to remain confident that the hours tracked are accurate and your employees are in the right locations.
The Five Major Benefits That Come with GPS Time Tracking
GPS time tracking will add a level of comfort to every employer that deals with offsite work. In a landscaping business, being able to track your employee's time accurately is essential in managing payroll and job costs. While tracking your employee's time, you are also keeping employees accountable for their time while on the job. With that, let's get into all the benefits that come with having landscaping GPS time tracking!
1. Provides Accountability
In a landscaping business having employees, accountability is very important. Since work is offsite, you rely on the honesty of your employees to track their time accurately. This is where manual time tracking fails in this business type because it leaves room for inaccuracies.
By having your employees track their time through an easy to use the app on their phones at the job site, you can save time and money. When you use an automatic GPS time tracker, you can see exactly where each employee clocked in and out. Being able to track them throughout the day helps keep employees accountable for their work and hours.
2. Decrease in Costs
Landscaping businesses that use manual time tracking often have employees who round their hours up or track them completely wrong. This adds up in payroll costs for your workers, ultimately losing your company money. Payroll fraud is a serious problem experienced by many companies and offsite companies like landscaping businesses are affected by it the most.
By having a more accurate way for your employees to clock in and out, your company can lower the cost that adds up with over-estimated hours. Allowing your employees to clock in and out automatically from their phones saves all that stolen time. In an offsite business, the added GPS feature allows an extra layer of protection in knowing that each employee is at the job site when clocked in for work.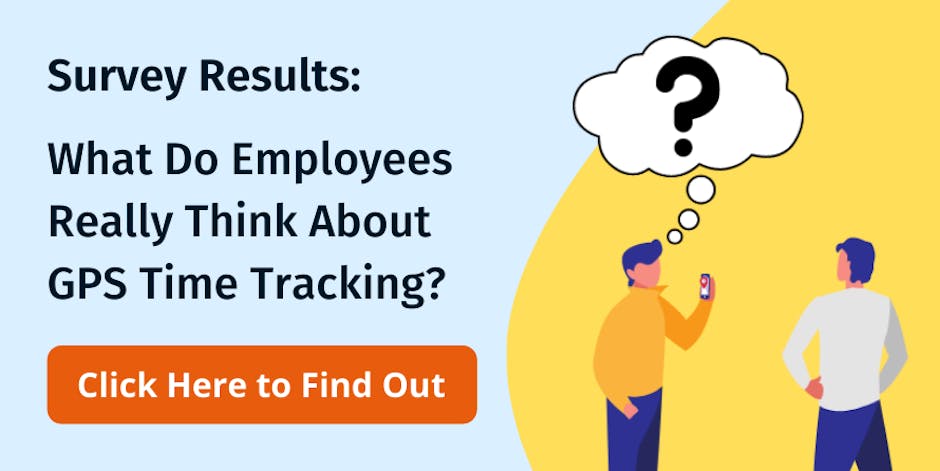 3. Manage Jobs
By being able to see how long each employee spends at each job site, you can better plan future jobs. Job costing can become tedious and messy when done manually. It also can leave room for inaccuracy when left to each employee.
By having each time tracked adequately and knowing what each employee did while clocked in, the employer can begin to understand what each job will cost.
4. Improve Productivity
Using a time tracking app helps employees visually see how many hours they have worked and how many more to go. It also allows for complete transparency between employer and employee, so they know that their hours are always correct and fair.
When your employees feel they are being treated fairly and the responsibility for remembering all of their time is removed. Then they are more productive in their tasks when at work.
5. Increase in Profit
By tracking your time accurately, you already save yourself in payroll costs. However, you can also see how long it takes each employee to complete tasks and manage them correctly.
Increasing your profitability is the goal of every company, and tracking each employee and job has proved effective in increasing your profits.
What to Look for in a GPS Time Tracking Software
GPS time tracking for landscaping companies is beneficial for not only the employer but also the employees. Finding the right software that fits your company is vital in gaining all the benefits of automatic GPS time tracking.
There is a multitude of time tracking software. However, there are some things you should keep in mind when looking for the right ones.
Accurate GPS tracking- The software you choose should be able to track on and offline. Some job sites may not have service, so this feature is crucial for always having accurate locations.
Consistent Tracking- Finding a software that will continuously track throughout the day is beneficial in knowing that your employees are on the job for the right amount of time.
Accessibility- You should not have to buy any new products to use a tracking app. The right software for you should be easy to download on any computer and smartphone.
Usability- The time tracking software you should be looking for should be easy to use by every employee and the employer.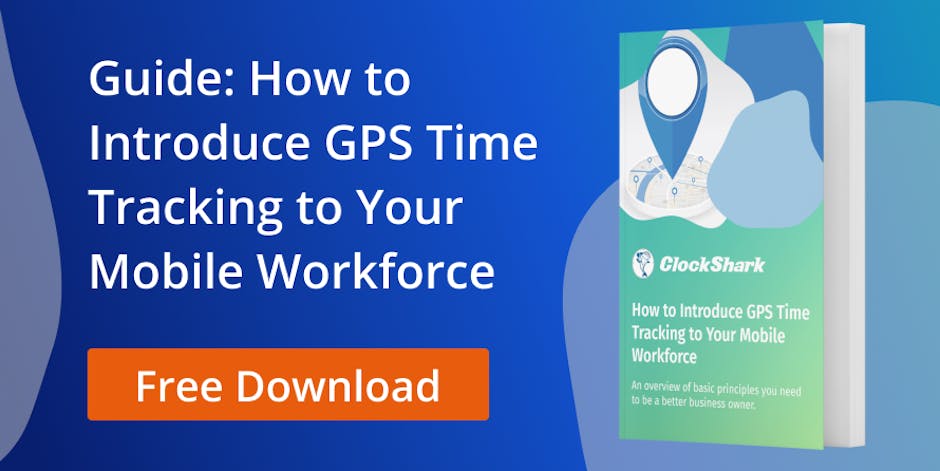 The Best GPS Time Tracking Software for Landscaping Businesses
GPS time tracking for landscaping workers is an important part of having accurate timesheets, and finding the right software will only make the process that much easier. ClockShark is a GPS time tracking software made specifically with landscaping and field service businesses in mind. They have already saved their customers 2-8% in payroll cost just by using GPS time tracking!
ClockShark provides solutions to employee scheduling as well as GPS time tracking. The app, which is available for both Android and iPhone, is simple and easy to use for your employees. Most importantly it will accurately track your employee's time as well as their exact locations throughout the day so you can be sure to know they're in the right place at the right time. If you work in areas where there is no cell service ClockShack also has a solution for that. The software collects data even when your employees are in an area without cell service and updates automatically when the service is back online!
ClockShark allows your employees to switch between jobs and tasks seamlessly without having to clock in and out each time. This powerful software also gives each employee the option to add notes and attachments to jobs to let the employer know the progress of each job or any other important information. This will help the employer understand how long each specific job takes and compare the productivity of each employee. Stop losing valuable time and money to inaccurate paper timesheets and sign up for a free trial of ClockShark today!
Save Time and Money with ClockShark
Thank you! Your submission has been received!
Oops! Something went wrong while submitting the form.
Conclusion
Being able to GPS track your employee's location when on the clock will benefit your landscaping business immensely. Your company will see a decrease in employee payroll costs and an increase in overall profit. You will also have the peace of mind that all your employee's time and locations are accounted for. It's time to make the change and start implementing GPS time tracking into your landscaping business.