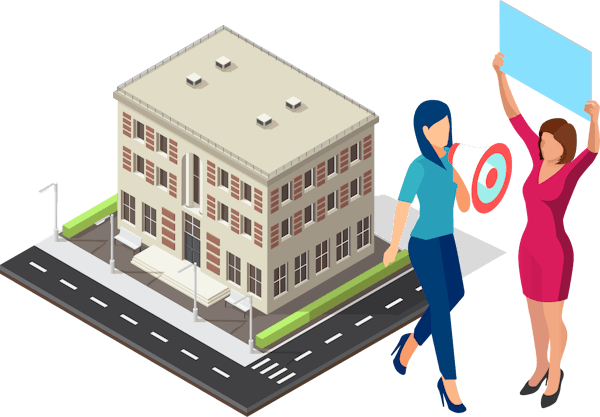 Nonprofits Time Tracking
Simplify your employee timesheets and scheduling with nonprofits time tracking
No more double data entry
Extremely easy to use
Create work shifts in minutes

ClockShark is trusted by more than 9,500 companies and over 100,000 field service and construction professionals worldwide.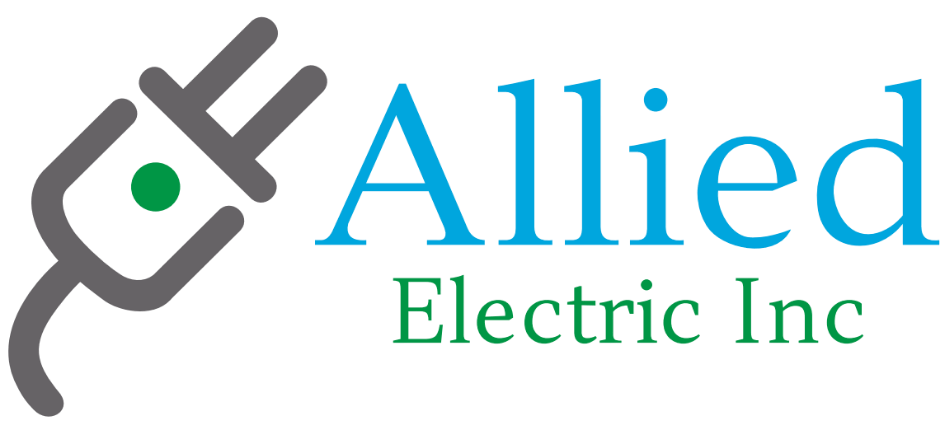 In the Nonprofit world, accountability is a big topic. Everyone wants to make sure that all the time and effort spent provides the maximum value. ClockShark can help by allowing employees and volunteers in the field to track their time and what they're doing through our free mobile apps. Each time record includes GPS coordinates so you can see where everyone was while they worked. This information is synced to your web dashboard so you can see what's getting done to ensure everyone is achieving their full potential.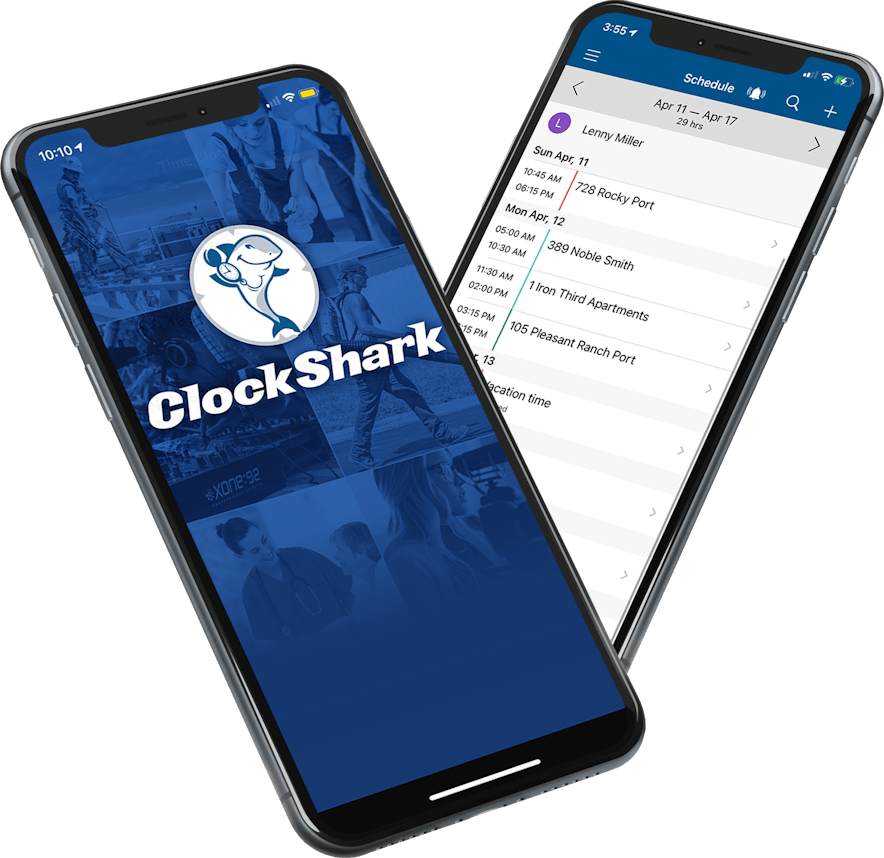 The ClockShark's nonprofits time tracking are easy to use and stay with your employees and volunteers as they travel. Clocking in is as simple as selecting a Job and a Task then pushing the "Clock In" button. You won't have to re-enter data from paper timesheets, decipher text messages or cut and paste from cumbersome spreadsheets. You'll also save time by not having to track down missing timesheets. ClockShark customers spend 50% less time on their payroll process than they did with their old manual process. Picture the good you can do in the world with that extra time!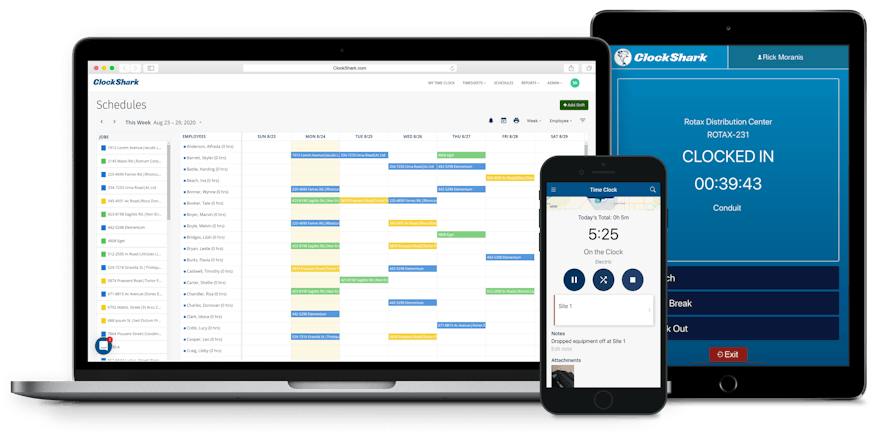 You've got big goals. Let's help you achieve them with the easy drag and drop employee scheduler. It helps you organize your efforts and your people. Your employees and volunteers can see their schedule on their smartphone so they know what to do and where to be. When you make a schedule update, you can notify all the affected people with the push of a button. You can also automatically send friendly reminders to your crew to clock in and out. Now everyone knows where they're supposed to be, so they'll keep reaching their goals!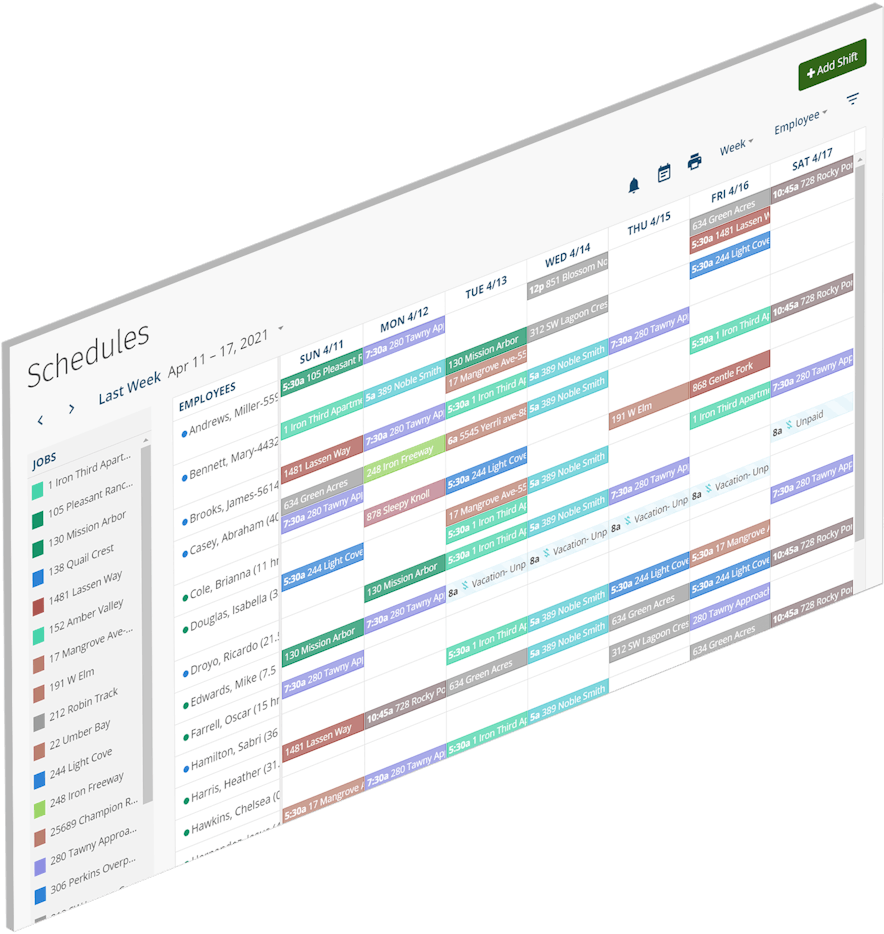 Nonprofits love our simple and powerful time reporting. It allows you to view, print, save or export all of your data by employee, job or task. You can use any time frame you want for the reports whether it's yesterday or last year. Whether your donors want to see what good their contribution made, or you need a quick report for payroll, ClockShark's nonprofits time tracking make it easy.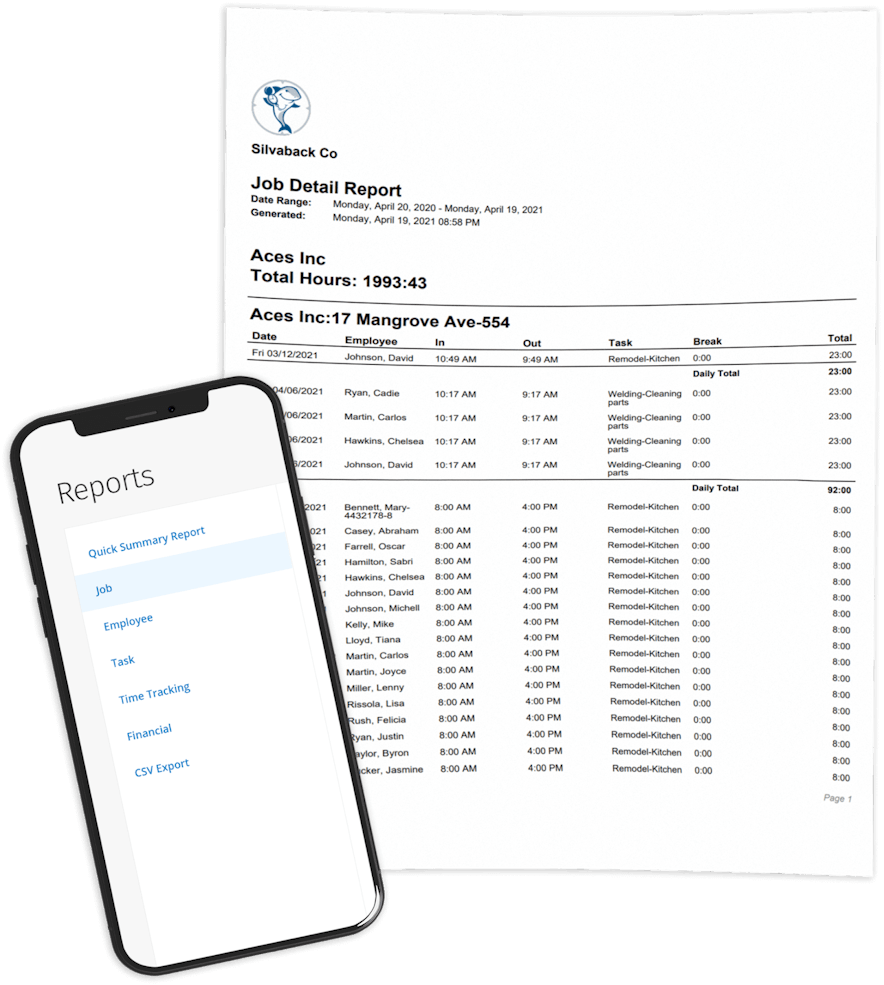 We want you to succeed in what you do, so if you ever need any help, we're there for you. Our customer service team has earned hundreds of five-star reviews and is available through email, live chat, and even the phone. We can help you set things up, answer questions or do a screen sharing session. We work with lots of organizations like yours. Just give us a call at 800-828-0689.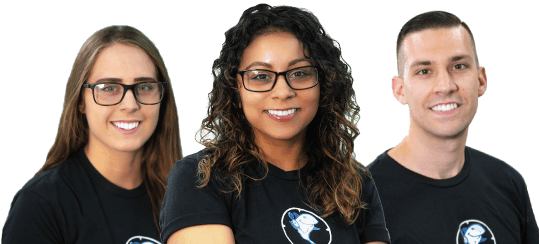 "I really like the Geofence feature in ClockShark. This is what sets it apart. We find it most useful for automating clocking in and out for our team rather than manually reminding them when their schedule starts, which can be at odd hours."
9,500+ companies use ClockShark to track employees and save time every month.