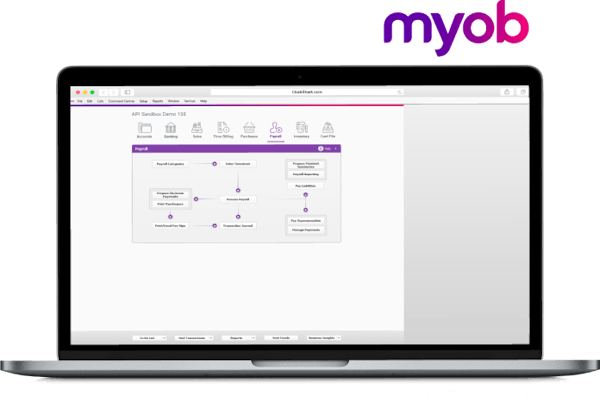 MYOB Time Tracking Integration
MYOB and ClockShark are the perfect marriage for a powerful integration that supports your payroll, invoicing, job costing, and more!
Get faster payroll and invoicing

Automatically import time tracking data

Cut time spent on payroll in half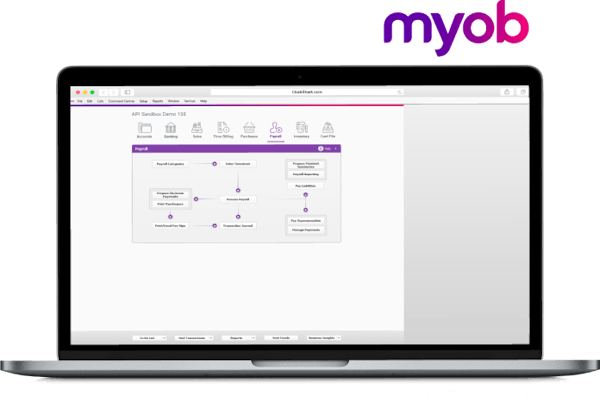 Get Started Quickly
Integrating MYOB with ClockShark is a quick and simple process so you can get started right away!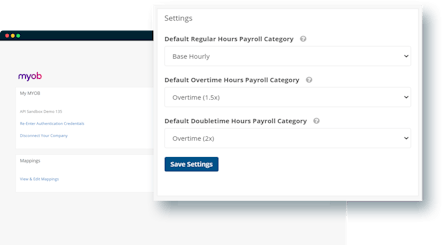 Track Time and Tasks Accurately
Once you sync and connect your employees and jobs with ClockShark, you'll be able to easily export your employees' times and job data from ClockShark into MYOB's platform.

Improved Processes
ClockShark helps augment MYOB's processes with support for job costing, invoicing, and payroll with their AccountRight plan.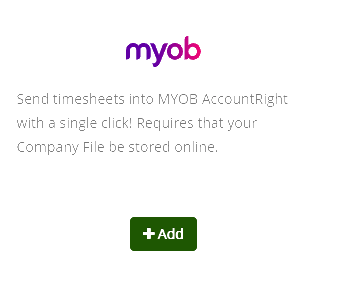 Ready to Get Started?
Integrating ClockShark with MYOB is a great way to boost your productivity, data, and information capabilities. If you're ready to give it a go, our 5 Star customer support team is available to get you going in no time! Email us anytime at hello@clockshark.com.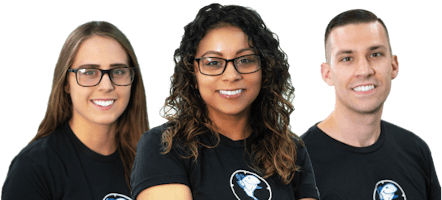 "ClockShark has changed my way of seeing time tracking software. It is powerful and easy to use. I like that it has its mobile application to use it in phones or on tablets. It works with integrated GPS and provides us with the easiest way to do administrative tasks for our employees."
8,000+ companies use ClockShark to track employees and save time every month.
Get started today.