ClockShark's time clock software lets you track time whether you're at your desk, using a tablet at a coffee shop or on your smartphone in your car. People who work at a desk can use the web punch clock and employees in the field can use the free mobile time card apps. No matter where your team is, they can track time and view their schedules. No need to change how you do business, ClockShark has an option for everyone.
Track Time. Don't Waste It
ClockShark's time clock software is designed to be fast and easy. So easy that employees don't even need training. Whether you use the web dashboard or the smartphone app, tracking time only takes a few clicks (or taps). Clock In by selecting a job and task and hitting the clock in button. Switching tasks, viewing the schedule and clocking out are all just as fast. Time clock app should track time, not take up time.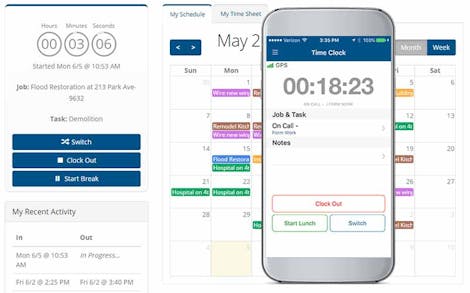 All the Data You Need
We didn't make our time clock software fast and easy to use by sacrificing features. Every clock in requires a job and task to be selected so you know what everyone is doing along with when they did it. It only takes a second for your employees to clock in, but you get all the data you need for job costing, payroll and accounting. Why pick between speed and power when you can have both!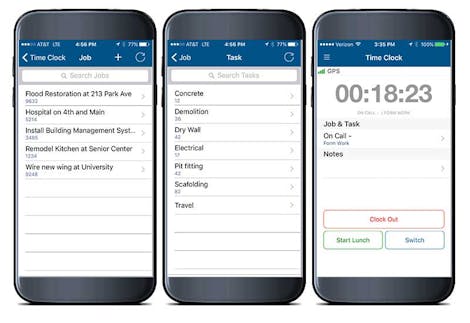 Access Time Clock Software From Your Desk
ClockShark's web-based time clock app is accessible from anywhere with internet access. Whether you're at your desk in the office or using your home computer you can track time. Laptop on a beach? Yep, that works, too. Anytime it's easier to get to a web browser than your smartphone, you can get to your time tracking software through the web dashboard.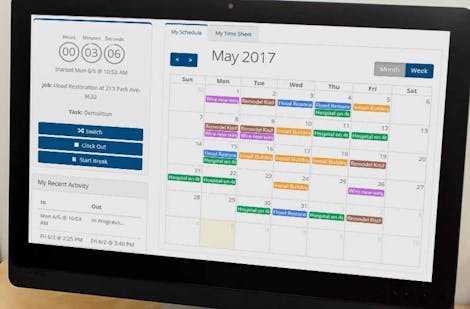 Perfect Time Data
ClockShark uses the system time on the computer or mobile device when an employee clock in or out. That means they don't have to waste time typing in the time or be tempted to round it up. This saves them time and gives you better data for your time reporting. The same is true for switching between jobs and tasks. Simply selecting a new job and task and hitting the "Complete Switch" button is all it takes. The time clock software will set the right end time for the previous time record and create a new one with no gaps. Down to the minute accuracy is automatic. We do the work so you don't have to. We're just helpful like that.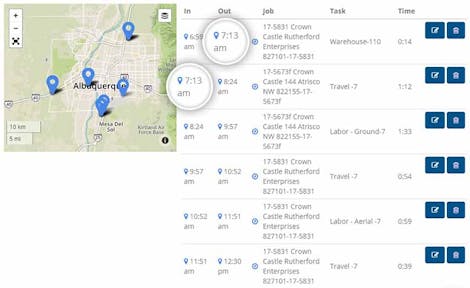 View Schedules and Timesheets Anywhere
ClockShark's time clock software gives employees access to all their time and schedule information. They can easily view their past and current timesheets and their schedule, too. Whether on a desktop computer using the web dashboard or on a smartphone in the field, all the data is available and up to date. In a few clicks, you see everything that happened in the past and anything coming up in the future. It's not quite time travel, but it's close.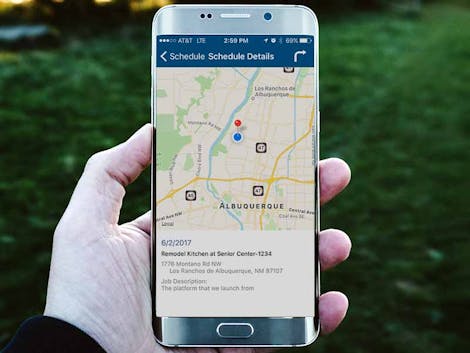 One Click Lunch and Break Tracking
ClockShark's time clock software makes taking breaks and going to lunch easy. How easy? Hit the "Start Lunch" button and get your grub on. When you come back, just hit "End Lunch" and you're back to work with the same job and task that was active when you left. Starting a new job or task instead? No problem, just use the "Switch" button and you're all set. One-click to go on break. One to come back. It can't get any easier than that.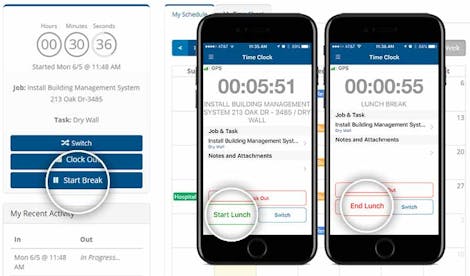 Jasmin‍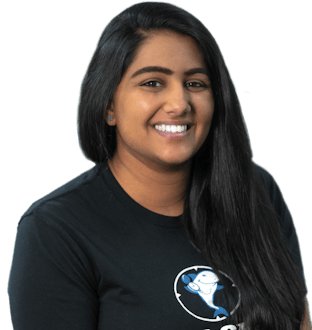 Talk to us
Start your free trial today and get personalized support as you set up ClockShark for your crew. We'll help you every step of the way.
Or Call Us at (800) 828-0689
Or Call Us at (800) 828-0689