Easy To Use Time and Attendance Tracking Software
Good time tracking is the first step to being on time and on-budget. Without good information, business slows down and you end up with extra work and poor service. Paper timesheets, text messages, and spreadsheets are so messy, and so yesterday. ClockShark's time and attendance tracking software automates your time tracking. ClockShark's iPhone and Android mobile apps let workers in the field clock in and out with a few taps. They pinpoint each employee's GPS location throughout the day so you know when they're at your job site, and when they're at home!

ClockShark's reports keep everyone on your team up to date. They cover what got done, and how much time was spent doing it. You can also export a spreadsheet to import into your accounting and payroll software. ClockShark even integrates directly with popular accounting and payroll apps to fully automate your payroll and job costing. Picture payroll with no data entry. The bottom line, you can improve the accuracy of your time tracking easily with ClockShark, just like thousands of other companies have already done.
Time Tracking Software Built With Your Time In Mind
Field service and construction companies like yours are difficult to run. It seems impossible to get all your staff where they need to be, at the right times. Employees keep track of their own time and struggle with keeping it straight. They often have to do that record-keeping in tough, outdoor conditions. Old fashioned time clocks don't work outdoors! Paper timesheets and shared spreadsheets have problems, too. Filling out the information at the end of a long shift is hard to do if it's even remembered at all! This forgetfulness is one of the big problems that ClockShark's time tracking software solves. By tracking hours in "real-time", there is nothing to remember. A few taps on the mobile app lets employees clock in and out, take their lunches and switch from task to task. All of that data is available on the ClockShark website immediately so you'll know who's where and what they're doing - instantly. Customers report that after switching their time tracking to ClockShark, they spend 50% less time on their time tracking and payroll than they did use old-fashioned paper timesheets.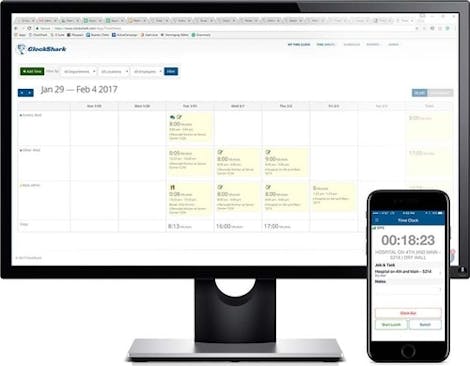 Powerful and Easy To Use. A Two for One Deal.
What's the problem with powerful software? It's usually hard to use. There are tons of confusing buttons and options on each screen. But it doesn't have to be that way. ClockShark's time tracker is engineered from the ground up to be so easy to use that no training is required. The screens are simple and focused. We hear from customers every day that our software is easier to use than any other time tracking software. Why is being easy to use so important? Because the best time tracking software in the world is useless if it never gets used. That's true for both you and for your employees. The good news is that our user-friendly mobile apps make time tracking for your employees so painless, that getting them on board is easier than you'd think. It's a win-win for everyone. Picture yourself hassling less with time tracking and getting back to doing better things, like making more money.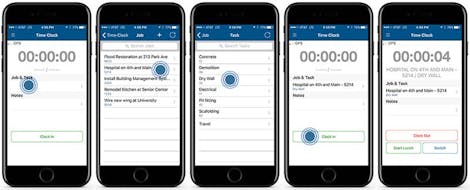 Who. What. When. Where. Now.
Using ClockShark's time tracking software, you'll never have to worry about the accuracy of your time data or the speed at which you have access to it. With the free iPhone and Android mobile apps, your workforce takes the online time clock with them and you get the info back instantly. In a few taps, your employee selects what job they're on and what they're doing. Bam! The app logs the time and gets the GPS coordinates. Switching tasks? A few more taps. Taking lunch? Another tap. With ClockShark you'll know exactly what happened, and you won't have to wait to find out. Your team won't have to strain to remember what they did at the end of a long day. That's how time tracking software is supposed to work. Instant information! Instant gratification! Better yet, instant and accurate results for your business.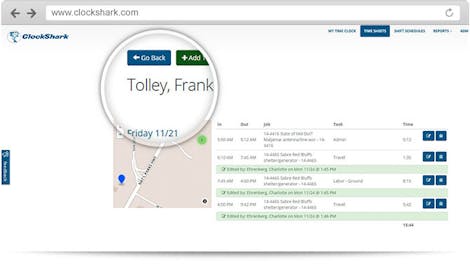 Set Up in 5 Minutes. Use Immediately.
Attendance and time tracking software are supposed to make your life easier. That's why with ClockShark it's important to realize you can get up and running in 5 minutes. Not five days. Not five hours. You can get started right now, and you can get to tracking time today. You'll first sign in to your free trial, which takes less than 60 seconds. Then with a few clicks, you'll add your jobs. Next, you'll add your work types. That's just a few more clicks. Then you'll add an employee or two (to help you test things out). That's it! You're ready to rock!
Your employees can start tracking time as soon as they download the free mobile app to their smartphone or tablet. With ClockShark's time tracking software, it's important to know you can start cutting in half your time spent on payroll, on the very the same day you set it up!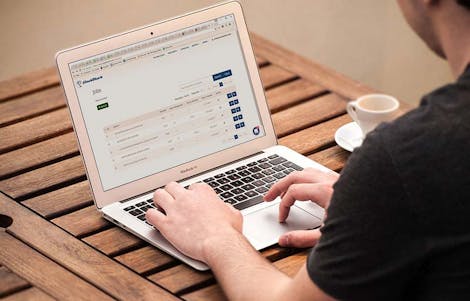 Time and Attendance Tracking That Travels With You. Everywhere.
In field service and construction businesses, you never know where the next job site will be. At some job sites, internet service isn't available. That isn't a problem with ClockShark. Even when offline, employees can still track time. When they return to an area with cellular service or wifi, their time punches sync with the ClockShark's online service immediately. What if a worker forgets their smartphone? No problem. There's a feature that allows supervisors or foremen to clock time for another employee or for an entire crew (CrewClock™). Downtime? That's not a problem with ClockShark.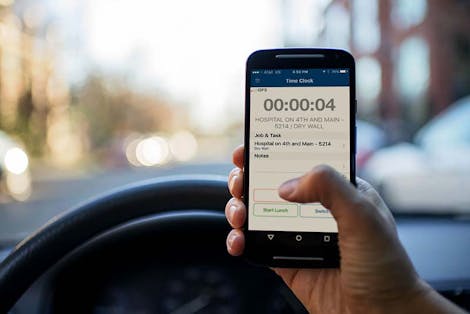 Time and Attendance Tracking Software of the Future: Add Scheduling
If all you want out of your time tracker is a time tracking, that's ok - you're covered. If you also want to schedule your jobs, ClockShark can help you schedule in an effortless way. Scheduling your work in ClockShark can be done with a few clicks. But the part that's going to change your business is that your employees will always know what's going on (without you having to call or text them). If you make a change in the schedule, they'll get notified right away on their mobile devices. Next, you'll get a notification if they don't clock in when and where the schedule says they should. When something isn't how it's supposed to be, you're going to know that right away! With the scheduler, everyone is on the same page. There are no more frantic text messages when something changes. It's just smooth sailing. With all your new free time, maybe you'll want to work from the beach?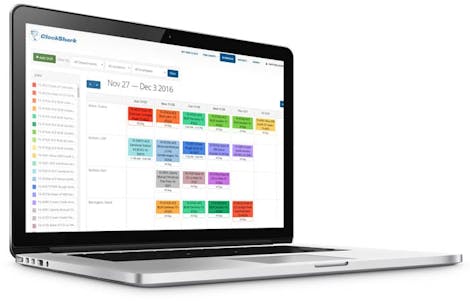 Dee‍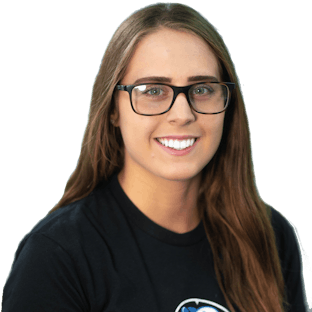 Talk to us
Start your free trial today and get personalized support as you set up ClockShark for your crew. We'll help you every step of the way.
Or Call Us at (800) 828-0689
Or Call Us at (800) 828-0689