Every business owner knows that time is money. It sounds cliche, but it rings true. Especially when it comes to time tracking for construction. By automating time tracking for your construction workers you save time, save money, and increase your productivity. This boosts your bottom line and can save you stress in the long run.
We've broken down a few of the benefits that come with automating time tracking and how ClockShark's mobile time clock is the best time tracking solution for construction businesses.
The Benefits of Time Tracking Automation
1.
Estimating and Billing
Numbers are the base of every business. Having an accurate log of hours worked, job expenses, project needs, and productivity level determine what materials need to be ordered, whether to hire more employees and how business practices can be improved.
Accurate job costing data can help you gauge pricing and find areas that can be fine-tuned to produce better results. It can also keep track of hours spent on projects and reduce the chances of overtime, saving you money and getting results faster.
In construction especially it's critical to manage projects accurately. Staying on budget and on schedule is good for your business and means your clients are happy. It's important to have a working knowledge of how long projects will take and how much they will cost in order to successfully deliver what was promised to your client. When's the last time someone was happy to pay you more money than they were originally told?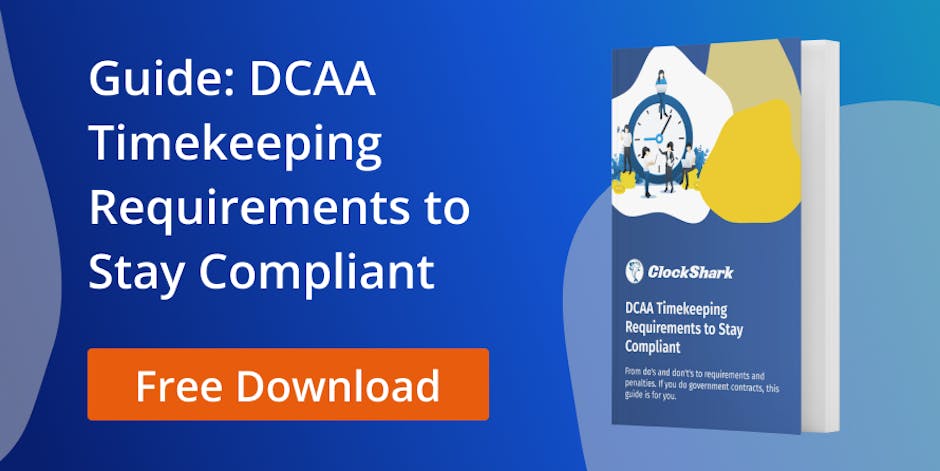 2.
Save Time
Automated time tracking frees up time spent on manual timekeeping methods and the inconveniences that come with them. With more time on their hands, management can focus on driving the business forward. Employees spend less time completing and entering time cards and more time completing productive work.
3.
Manage Overtime
Overtime is inevitable. Projects with tight deadlines will often need employees working overtime to make sure the job is done on time. Automated time tracking apps make sure that overtime is approved and is within the budget, helping you avoid going over budget due to mismanaged overtime.
Automated time tracking for construction workers also ensures that you're up to speed on any state and federal laws regarding overtime as well as mandatory breaks.
4.
Save Money
Old-fashioned paper time cards with hand-written hours can be a pain. On top of that, employees might write down incorrect hours, rounding up to hide a late arrival or early departure from work. This time theft means they're being paid for hours that weren't worked and slowing down the productivity of your business as a whole. Automated time tracking helps combat common time theft practices and makes sure that payroll is fair and accurate.
5.
Avoid Time Theft
Mistakes happen, but when it comes to manual time tracking those mistakes can add up to real dollars and cents. The American Pay Association estimates that companies lose as much as 7% of their gross profit. When your business is small that can have a huge impact on the health of the company as a whole.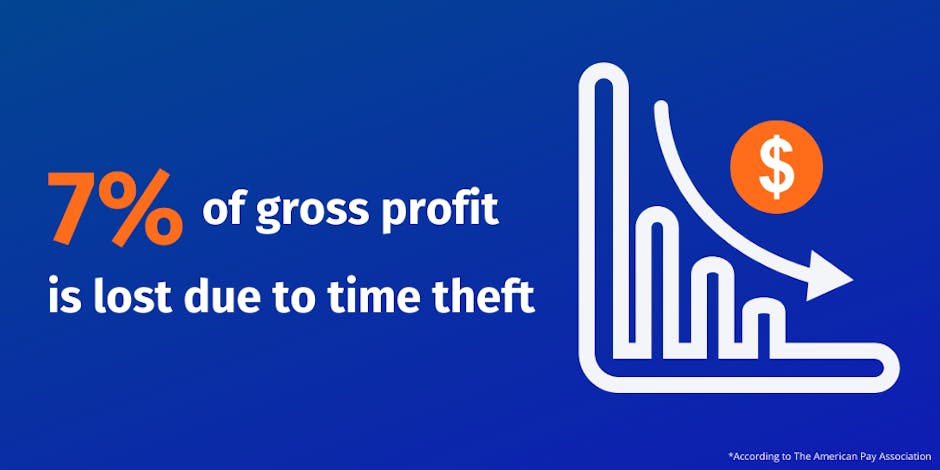 An automated time tracking app eliminates the mistakes and loopholes that exist with traditional timekeeping solutions and save your business money. When employee hours are accurately logged you avoid overpaying for hours not worked.
Automatic time tracking apps are a great solution to time theft issues in construction since they often use GPS and Geofencing features to automatically clock employees in once they reach a job site, and prevent them from clocking in before arriving.
When you have construction sites spread far and wide, the ability to set geographic barriers and automatically keep track of who is on-site takes the heavy lifting out of tracking time.
ClockShark Lets You Take Control
ClockShark's GPS mobile time tracking and scheduling was built with time tracking for construction in mind. Leave the frustrations of lost profits and productivity behind and focus on the big picture while ClockShark tracks time, manages payroll, and keeps tabs on job costs.
ClockShark's job costing tool was designed to multitask. Employees can select the job and task they're working on each time they clock in, letting you know whether a job is on track.
The best part? It all comes in an app. Use the tools your employees already have-- their smartphones. ClockShark's GPS Time Clock app automatically clocks employees in and sends you a notification when they arrive. The GPSFence feature reminds employees to clock in once they enter the invisible boundary set around the job site.
Save Time and Money with ClockShark
Thank you! Your submission has been received!
Oops! Something went wrong while submitting the form.
Still have employees clinging to flip phones? No problem. CrewClock allows a supervisor or foreman to clock in for employees as needed.
Once ClockShark logs employee hours, it integrates with programs you already use to manage payroll. Time punches from ClockShark merge with your accounting software with just the click of a button.
Conclusion
Automated time tracking for construction workers means time and money saved. So what are you waiting for? Try ClockShark today for free and see the benefits for yourself.