Do you spend hours a day working hard, only to go home and spend even more hours sifting through mountains of stained, torn, or inaccurate handwritten construction timesheets? Are you missing out on free time because you spend so much time chasing after missing time records from your crews?
Or maybe you're the hero behind the desk waiting until the very last minute before calling Rick for his time from last week, frustrated and wishing you had an easier, more accurate and faster way to track time and run payroll.
Most of today's construction companies are already using a timesheet software for their payroll processes.
In fact, Deloitte's Midyear Outlook for Engineering and Construction Industry states, "digital technologies can help increase visibility, improve workflow, and streamline scheduling" and these companies "should accelerate their digital transformation to accommodate many of the workplace changes brought on by COVID-19."
In other words, in order to grow and stay competitive, it's not a matter of if you should start using a paperless timesheet app for your company, but when. To stay ahead of the curve and keep up with growing companies, a mobile time clock for construction can be your first step to shifting to technology.
Leader, Follower, or Behind The Curve?
A 2019 Future Ready study done by KPMG found there are three types of construction companies when it comes to being future ready.
Leaders
These are industry leaders that include cutting-edge contractors and "owner innovators" who make up 20 percent of those surveyed. They have embraced technology to improve their productivity, streamline processes, and be ready for changes and risks.
Followers
Making up the largest portion of those surveyed, 60 percent of respondents fall in this category. These are a mix of global/regional contractors and asset-driven owners who try to balance between investing in their company's future and dealing with their current struggles.
Behind The Curve
At the end of the scale are the 20 percent of respondents who have very little long-term strategy and are driven more by making money and cutting costs, than investing in growth, governance, and technology.
If you're among the latter two groups, a construction timesheet app might be a great first step in your evolution and growth as a construction company. However, choosing the best construction apps to go with is just as important as choosing to go for it.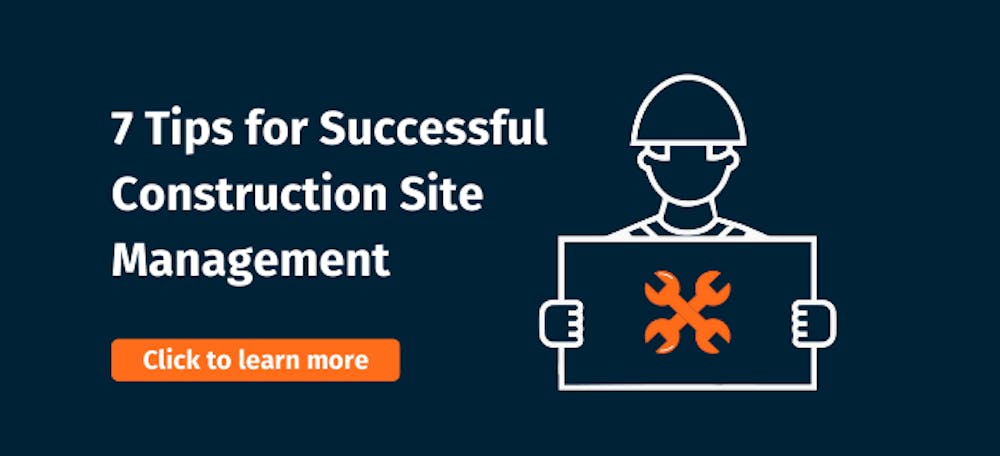 Why ClockShark Is Different
Construction companies have unique challenges. Multiple job sites, multiple crews, multiple contractors and subs… all of these things are challenges for contractors and subcontractors who have people in the field.
Construction companies need accurate timesheets and easy ways to track time, job costs, time off, overtime, and other records that are distinct for this industry. Being able to pull up reports with a simple click is a giant step away from sorting through disorganized sticky notes and seeking lost notebooks where messages have been written down, or playing phone tag with your foramen.
The founder of ClockShark, Cliff Mitchell, was a construction company owner who saw the need to have a simpler solution to keep track of his employees' hours. He built the app the way he would have wanted when he was in the field. That's one thing that makes ClockShark stand apart from other construction time-tracking apps.
It's built specifically for construction and field service companies.
ClockShark knows how hard you and your crews work, as well as the amount of time and frustration spent having to track time. That's why we've built a platform to grow with you as you, in turn grow with us.
Another important difference between ClockShark and other construction timesheet apps is our award-winning, five-star customer support. Our team of customer support members are consistently touted as the best in the industry. You don't just use ClockShark; You become part of the family.
Problems ClockShark Solves for Your Construction Company
While ClockShark is, above all else, an award-winning construction time-tracking app, it works to solve much more than just construction time tracking problems. It's one of many habits of running a successful field service business.
Time & Money Leaks
If you don't know something is broken, you can't fix it. We've seen for ourselves how many of our customers were not even aware of how much time and money they were losing with paper timesheets.
ClockShark's easy-to-use construction time-tracking app helps you know where your money is being spent and helps you identify areas that need improvement.
Accurate Payroll
When you have multiple workers on multiple sites who are using paper timesheets to track time, you run up against a slew of possible ways you're either over- or underpaying your workers.
From human error to illegible timesheets, your administrative time spent collecting information, inputting it, and running payroll is cut significantly by automating it with a construction time-tracking app. With ClockShark, your workers simply pick a task and clock in. At break time, they clock out, and then back in when they're done.
They will be reminded to clock in and out, so forgotten timesheets become a thing of the past. You won't just save time, but you'll also cut down on money lost to timesheet rounding.
"We save time every week not having to chase down employee time cards. The values port directly into quickbooks, saving hours of administration time every pay period."
ClockShark integrates with numerous different accounting platforms to make payroll a snap. You can now run payroll in minutes - not hours - and your workers will get accurate pay, every time.
Flexible Reports
When you're keeping the books for a construction company, there's a lot of information to keep track of. ClockShark's timesheet software not only ensures your employees are paid accurately, but you can use the information to run many different types of reports including:
Job summary/details

Task summaries

Timesheet reports

Pay reports

PTO reports
With ClockShark's reports, you can be ready for things like audits, job costing, and invoicing with a quick click of the mouse.
"We searched all over trying to find a user friendly software easy for all our employees to use. We're a general contractor and love the ease in tracking our employees time, job costing, and scheduling. No more paper time cards and reviewing jobs. It's all very easy with the options to view any reports we may need."
Streamlined Processes
With ClockShark, the information you gather from your employees helps you stay organized and prepared. Scheduling is easier because you can quickly take a look at the schedule and make changes from your computer. You can easily monitor when people are approaching overtime. You're essentially able to manage crews from the office without wondering who is where, doing what.
Improved Customer Service
When you can show your customers more accurate time records for jobs, you not only have more accurate job costing, but you provide them with peace of mind when invoicing. Using technology like timesheet software, allows you to have accurate records and details to show your customers and gives you a more professional appearance.
Conclusion
ClockShark is more than a construction timesheet app. It's a tool to make running your business easier, faster, and more accurate and competitive. ClockShark is committed to our customers, and we always listen to feedback and implement changes that are suggested.
To learn more about how you can improve and grow your construction company, check out our article on the 7 tips for successful construction site management. ClockShark offers a free timesheet calculator for you to use and see for yourself, how much you're actually spending on your payroll.
Save Time and Money with ClockShark
Thank you! Your submission has been received!
Oops! Something went wrong while submitting the form.