What Is The Novel Coronavirus?
Officially called COVID-19, it is part of a family of viruses carried by animals and humans. It is believed this strain was transmitted from an animal to a human and now, transmits from human to human.
The COVID-19 attaches to the tissue of the lungs and can result in a variety of medical conditions ranging from something as mild as cold to severe respiratory problems such as SARS or MERS.
date, there are more than 219,000 confirmed cases in 157 countries, and almost 9,000 deaths. The WHO has increased the risk of spread to "very high," which is the highest level, although the majority of cases are still currently in China.
How Is COVID-19 Affecting Businesses?
The industries most affected so far have been travel and hospitality. However, with many businesses relying on supplies from China, and many Chinese workers unavailable, the global economy has been devastated.
While we can't know exactly what to expect or how much the virus will impact businesses, we can be sure it will. It has already begun affecting construction industries and more disruption is sure to come.
Experts predict the peak of the impact of the virus will be in mid-March and the majority of companies worldwide do not understand how much risk there is for their companies. That's because they don't clearly understand all the "locations of all the companies that provide parts to their direct suppliers."
How Can I Prepare My Business For Coronavirus?
There are some things companies can do to prepare for an outbreak that may help reduce the impact.
Symptoms of the Coronavirus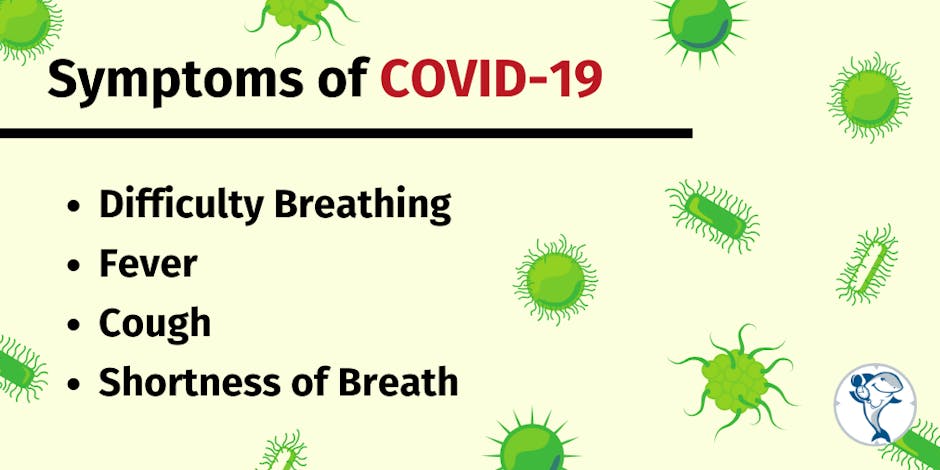 1. Review Your Policies
According to research, 90 percent of employees admit going to work while sick. Make sure your sick-leave policy encourages sick employees to stay home. Make sure employees understand the symptoms of COVID-19:
Difficulty breathing

Fever

Cough

Shortness of breath
It is important for managers to recognize symptoms and actively persuade workers to go home. Prepare for the possibility of higher-than-usual employee absences and consider cross-training employees to learn how to do other vital jobs in case of absenteeism.
2. Create Flexible Work Options
Flexwork and remote work provide companies the advantage of continuing to get work done, without sitting behind a desk. Incorporate remote work for employees whose jobs can be done from home.
Using a time-tracking app, employees can clock in and out remotely. Similarly, online scheduling makes it more convenient for managers and employees to stay connected and understand who is doing what, when.
Field workers can utilize these remote solutions as well, reducing the need for physical presence or contact. The flexibility provided by mobile apps and smartphones makes getting things done easier for both employees and employers.
Involve employees in deciding how the plan will work with everyone so that each person is clear about their roles.
3. Keep Work Areas Clean
The coronavirus spreads through contact. Germs can be picked up from surfaces and transmitted through touch. Provide disinfecting wipes and hand sanitizer and encourage employees to keep their environment clean.
4. Limit Travel
While some travel may be unavoidable, try to limit the amount of travel required. Encourage employees to determine if work can be accomplished remotely without traveling or try to reschedule trips.
If travel is necessary, check with the CDC's Travel Health Notices for information about the destination. When employees travel - particularly if it is to a high-risk area - require a 14-day quarantine just to be safe.
5. Provide The Right Tools
Remote work has already become popular for today's workforce but with the impending COVID-19 outbreak, more employees will likely need to work from home. This means companies that have not incorporated remote work, will need to find the right tools for their employees to work remotely.
Employee scheduling app and time tracking such as ClockShark are two essential tools for accurate and streamlined remote work. These types of apps are relatively simple to set up and intuitive, so it is easier and economical to begin utilizing remote workers.
Save Time and Money with ClockShark
Thank you! Your submission has been received!
Oops! Something went wrong while submitting the form.
Field workers such as those in landscaping, construction, or utilities, will be more exposed because of the nature of their work, as they move from site to site. Make sure they are educated about the signs and symptoms of COVID-19 and know the proper procedures to follow in case they become exposed.
For workers who must stay in the office, make sure they have the right tools to minimize their exposure. Consider staggering work hours for "social distancing" to reduce the risk of human-to-human spread of the virus.
Evaluate which parts of their jobs these workers may be able to do from home. Consider cloud technology that allows them to do their job without going into the office.
6. Provide Employee Support
Since it is common for employees to report to work sick, start communicating right away. Make sure your employees are not afraid to call in sick for fear of repercussions.
It is important to note that individuals who are older or have weak immune systems are more at risk. Be sure employees understand this and take the necessary precautions.
Provide a list of tips for employees to have so they can prepare themselves at home. Not only can this help keep them safe from the virus, but it also helps them feel prepared and more confident.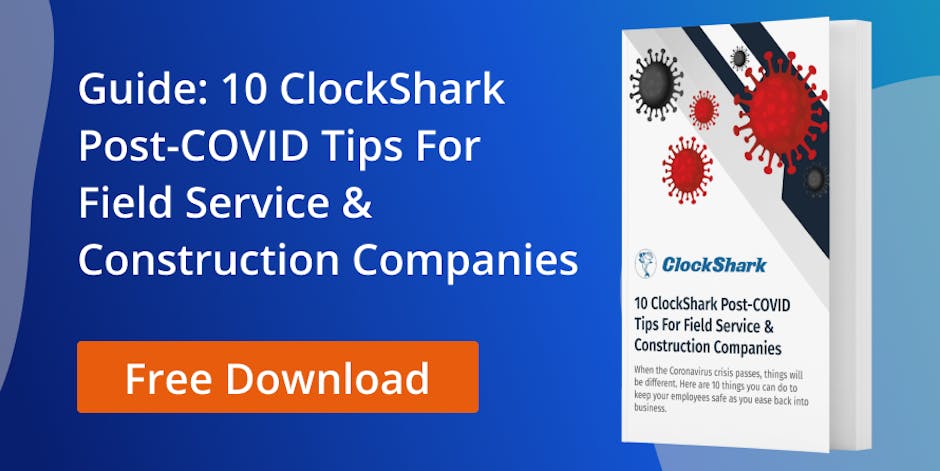 Conclusion
Concern about the coronavirus and the global workforce is no longer about "if" but "when." We know it is expected to impact organizations worldwide but cannot be sure of how badly until it happens.
That's why many of today's organizations are going to have to adapt their practices preemptively in preparation. Remote workers will be an important component to continuing business as usual. It is important, however, to start as soon as possible. Waiting until the last minute to have the best practices in place, could be devastating to your organization.
ClockShark has everything you need to shift your workforce to remote with experts ready to help walk you through the transition. If you are ready to find the right business solutions for your remote workers, contact us today, or try ClockShark's Free Trial.
Save Time and Money with ClockShark
Thank you! Your submission has been received!
Oops! Something went wrong while submitting the form.