*This data updates weekly
The Coronavirus has led to an unprecedented challenge for businesses across the globe. In the U.S. alone, the latest report from the Department of Labor* shows over almost 7.5 million individuals filed for unemployment benefits in the week ending April 9.
Although many of our clients are continuing their field services and construction/contracting work, states are increasingly identifying "retail and wholesale trade and construction industries," as those who are being impacted by the COVID-19 pandemic .
Alabama, Pennsylvania, Iowa, Maine, Texas, Michigan, Florida, and Wyoming appear to be seeing the most increases in construction industry unemployment claims to date, according to the report.
We understand that many are struggling with payroll as they try to stay in business. They have stopped paying themselves, laid-off workers, cut hours, or shut down altogether.
In response to the economic impact of the COVID-19 pandemic, the U.S. government passed the Coronavirus Aid, Relief, and Economic Security (CARES) Act. It is an attempt to help small businesses stay viable, the Paycheck Protection Program (PPP) is intended to help small businesses continue to pay their employees through this difficult time.
What Is The Paycheck Protection Program?
It is a part of the CARES act that allots $349 billion as loans for small businesses to provide a direct incentive for small businesses to keep their workers on the payroll.
Who Qualifies for the PPP?
Any business that has 500 or fewer employees qualifies to apply for the Paycheck Protection Program including:
Nonprofits

Veterans organizations

Tribal business concerns

Sole proprietorships

Self-employed individuals

Independent contractors
If you have more than 500 employees, you might still qualify if you meet SBA employee-based size standards for certain industries for government contracts.
How Much Can My Business Get?
The amount you can get depends on your payroll costs. Loans can be for up to two months of your average monthly payroll costs from the last year plus an additional 25 percent of that amount. That amount is subject to a $10 million cap.
Salaries above $100,000 do not count toward your total.
The SBA has provided steps on how to calculate the maximum amount you can borrow (as well as examples) for your company. These steps are:
Aggregate payroll costs from the last twelve months for employees whose principal place of residence is the United States.





Subtract any compensation paid to an employee in excess of an annual salary of $100,000 and/or any amounts paid to an independent contractor or sole proprietor in excess of $100,000 per year.





Calculate average monthly payroll costs (divide the amount from Step 2 by 12).





Multiply the average monthly payroll costs from Step 3 by 2.5.





Add the outstanding amount of an Economic Injury Disaster Loan (EIDL) made between January 31, 2020 and April 3, 2020, less the 9 amount of any "advance" under an EIDL COVID-19 loan (because it does not have to be repaid).
According to their experts, the term "payroll costs" is defined as:
"Compensation to employees (whose principal place of residence is the United States) in the form of salary, wages, commissions, or similar compensation; cash tips or the equivalent (based on employer records of past tips or, in the absence of such records, a reasonable, good-faith employer estimate of such tips); payment for vacation, parental, family, medical, or sick leave; allowance for separation or dismissal; payment for the provision of employee benefits consisting of group health care coverage, including insurance premiums, and retirement; payment of state and local taxes assessed on compensation of employees; and for an independent contractor or sole proprietor, wage, commissions, income, or net earnings from self-employment or similar compensation."
When Can I Apply For the PPP for My Businesses?
Starting April 3, small businesses and sole proprietorships were eligible to apply for and receive loans to cover their payroll and other certain expenses through existing SBA lenders.
Starting April 10, independent contractors and self-employed individuals can apply for and receive loans to cover their payroll and other certain expenses through existing SBA lenders.
The PPP initiative has been met with high demand, overwhelming lending, and government officials. Now, they are looking at ways to help speed up the process to try to meet the demand.
Recently, the Acting Director of the Office of Management and Budget, Russell Vought reached out to the Trump Administration and Congress asking for more funding for the PPP.
He says he believes the level of demand for the program will lead to the existing funding being exhausted soon. He has asked Congress to approve another $251 billion - a total of $600 billion for the program.
What Do I Need to Apply?
You'll need payroll documentation as proof of payroll costs and then complete the PPP loan application. Once you have this, you should submit the application with the documentation to an approved lender that can process your application by June 30, 2020.
Be aware that many institutions have experienced delays and even shutdowns because of the overwhelming demand.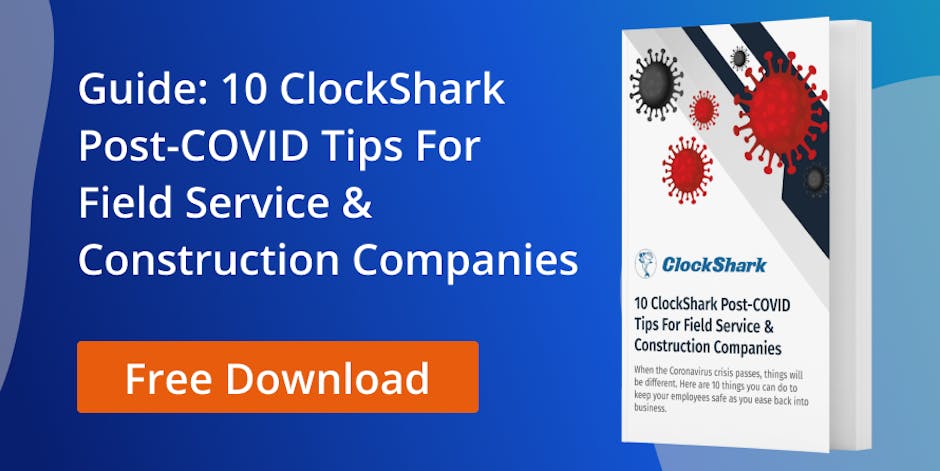 When Do I Have to Pay it Back?
You can start paying back the PPP loan as soon as you choose but there is a six-month interest-free deferral period after you receive the funds.
What Can I Use The Loan For?
Technically, you can use the funds for whatever you want. However, only payroll-related expenses will be forgiven. These expenses include (over an eight-week period):
Payroll costs

Rent

Utilities

Mortgage interest
What is the PPP Interest Rate?
Originally, there was a .05% interest rate. That was changed to be a 1% fixed interest rate.
What Is The PPP Loan Forgiveness?
The purpose of the Paycheck Protection Program loan is to help businesses continue to keep employees on the payroll.
As an incentive, the loan can become a grant that businesses do not need to repay but there are certain criteria that must be met.
According to the SBA, "Forgiveness is based on the employer maintaining or quickly rehiring employees and maintaining salary levels. Forgiveness will be reduced if full-time headcount declines, or if salaries and wages decrease."
PPP loans will be fully forgiven if at least 75 percent of the forgiven amount has been used for payroll.
It is important for today's small businesses to stay on top of these financial assistance programs because they evolve and change at a rapid pace, due to the nature of the COVID-19 pandemic.
Please note that ClockShark is not licensed or specifically trained to offer financial advice. We wish only to provide helpful information that can guide businesses to make the best choices for their companies and employees.