In construction, cash flow is king. Every residential builder and remodeler knows this, and they value the importance of it. But somehow the fact that invoices are directly tied to cash flow is often overlooked. And the gravity of invoicing gets ignored.
But think about it: cash doesn't start flowing until after your invoices are sent.
And thanks to the nature of the industry, even when you send invoices on time, payment can be a slow process. In fact, in a recent survey, 49 percent of contractors say they have to wait over 30 days for payment. And 16 percent report 60 days or longer as the norm.
And this annoyance is compounded if you forget to send your invoices, leave off important information, or send them with pricing errors. So it pays to take the time to assess your current invoicing process, and make sure it's helping you to head off these problems instead of contributing to them.
In this article we're going to take a deeper look at invoicing for residential contractors. We'll discuss what makes a good invoice and outline invoicing best practices -- so you can learn to create an invoicing system that works hard to get you paid fast.
Let's start with the basics.
What Construction Invoices Are and What They Should Include
A construction invoice is a bill your customers receive from you. It's a written request for payment, not verbal, and it's an important form of business communication.
Invoices describe, in writing, the goods and services that a customer has received but hasn't paid for yet, and they serve as a reminder for your client that payment is due. They also allow your customer to see that they're being charged correctly, so you can avoid disputes that get in the way of prompt payment.
And good construction invoices always include the details you and your clients need to keep accurate records.
Here are 13 things you should never leave off an invoice:
The word "invoice" - this seems like a given, but an invoice should always be properly labeled
Your company's name and address
Your client's name and address
A description of the goods and services purchased
The quantities of those goods and services
The prices of those goods and services
The date they were purchased
Labor hours that are charged directly to the client, if any
The PO number that the charges are associated with, if there is one
Any discounts - include any discounts that are already applied as well as discounts that will be applied if they pay early
The retainage amount for this bill, if any (you always want to show this, so your client knows they aren't being billed for it yet)
Payment terms - is the bill due upon receipt, net 30, or net 60? What methods should they use to pay? Who's name should go on the check?
An invoice number for easy reference
You can create your own invoices using computer software like Excel on your PC, or Numbers on your Mac. The advantage to this is that you can be sure the invoice includes everything you need.
Another option is to use an invoice template made specifically for construction. The only drawback to these is that they can sometimes leave off important information.

Construction Invoice Example
Here's an example of a nearly perfect construction invoice template. It includes places to put lots of important information, and it's clear and easy to read. But it has one major flaw. It lacks a place to include payment terms: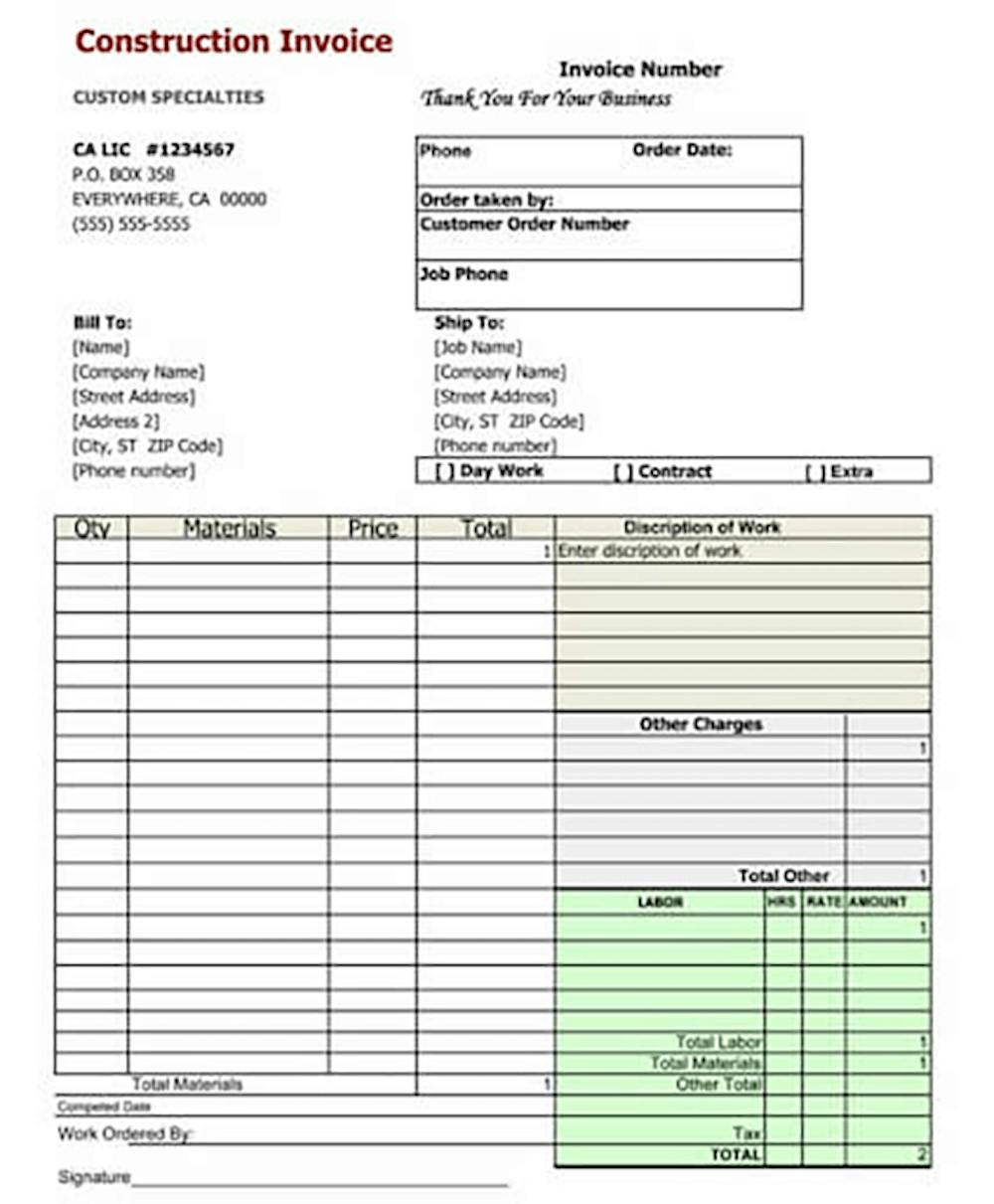 Here's another template that includes space for all 13 items a construction invoice needs.
It doesn't have labor and miscellaneous charges separated out for you. But it allows you the flexibility to label and include material, labor, and other charges as you see fit. Plus it has a place for payment terms: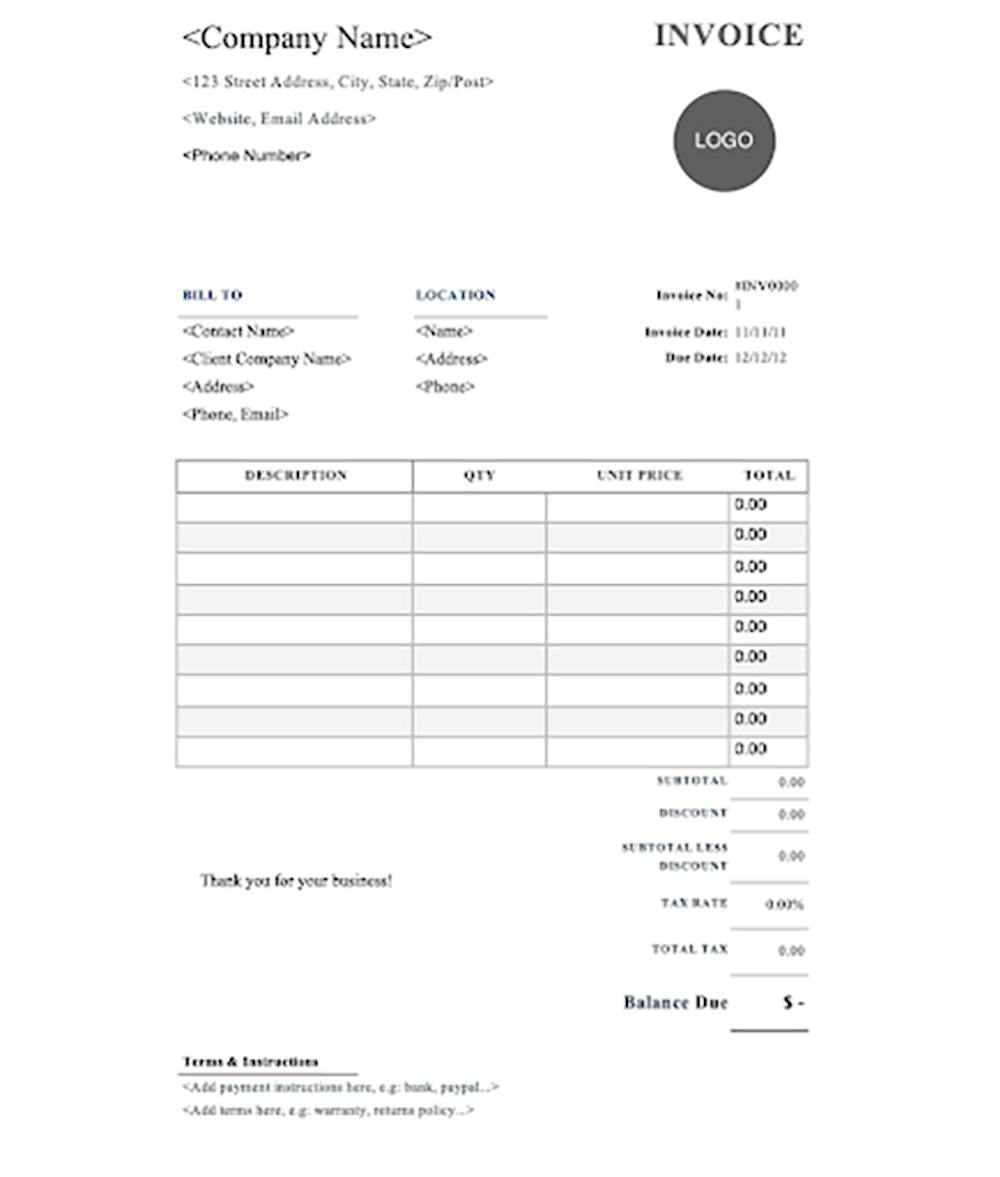 Best Practices for Construction Invoice
Having an invoice that includes all the information you need is a good first step. But a great construction invoice isn't all you need. You also need to create an invoicing system that sets you up for success -- one that heads off the invoicing mistakes that can slow your cash flow.
Here are some construction billing best practices to get you started:
1. Make Sure Your Contract Reflects Your Billing Protocols
The way you bill is always dictated by your contract. So be sure that the contract you're using spells out a favorable payment plan, preferably one that you've thought about carefully beforehand.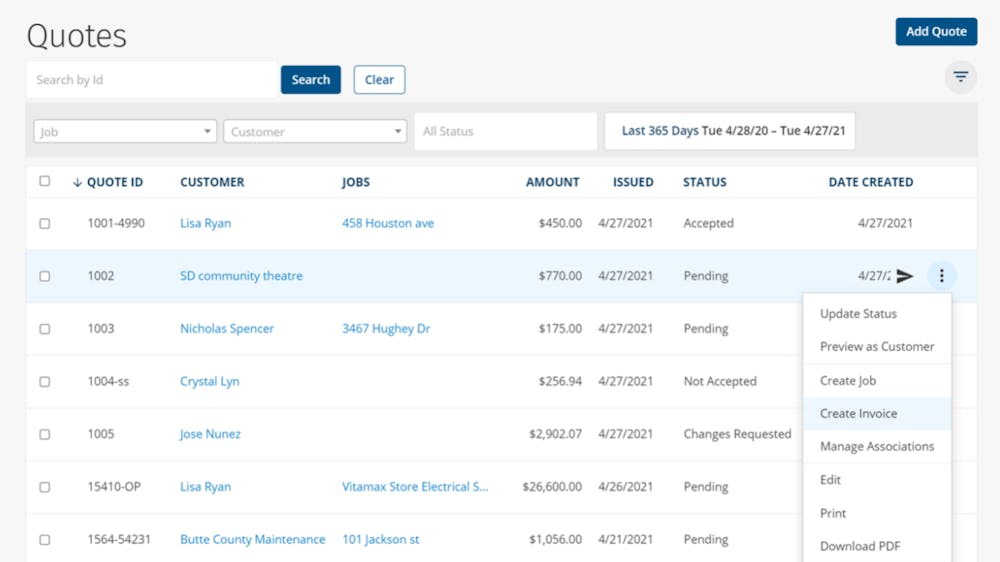 Your contract should outline how much of a deposit you need before work begins, and stipulate that the deposit is non-refundable. It should describe how many payments are required throughout the project and when they're due. It should state if retainage is being withheld and at what percent. It should also spell out any incentives or discounts for paying early and include any repercussions for late or missed payments.
2. Send On-Time Invoices
You started a construction business to build things, not to push paper. But not taking the time to do your paperwork will break your business, especially when it comes to invoicing.
So, don't use the fact that you need to do the actual construction work as an excuse to send invoices "later." Invoices should be sent as quickly as possible, so you can get paid as quickly as possible.
Once you've decided on an invoicing schedule, you need to stick to it.
3. Decide on the Best Schedule to Send Your Invoices
Most construction jobs vary in length and scope. The length and scope of your projects will determine the best way to break up your payments and when to send your invoices.
For example, if you're building a small deck that will take a month or less to complete, it makes sense that you'd take 50 percent of the total payment upfront and bill 50 percent upon completion. So you would send the first invoice after signing a contract to start work, and the second and final invoice immediately when the job is finished.
If retention is being withheld, however, then you will invoice in thirds. The first bill is for the deposit. Again this is sent after the contract is signed, and work shouldn't start until the money clears your bank. The second bill should be sent when work is finished and will be for the remainder of the bill minus the retention rate. Then the third and final bill would be for the retention amount once the owner has seen that the job has been done satisfactorily.
Payment terms for small projects should specify that payment is due upon receipt. There's no reason to wait 30 days to get paid for a job that takes less than a month to complete.
For larger, more complex projects progress payments are standard. And invoicing will be a bit more complicated.
It's best to invoice monthly for these projects.
The first invoice would again be for the deposit. Then each invoice afterward would be sent monthly for work completed. So, all the work for January would be invoiced at the beginning of February, all the work for February would be billed at the beginning of March and so on.
If retainage is being withheld, then the retainage amount comes off of every bill. Once work is completed, and your clients have accepted that the work is finished, you will send a final bill for the total amount of retainage owed.
And be sure to deduct any retainage amount in the lien waivers you provide with your invoices.
4. Understand When and When NOT to Sign Lien Waivers
Some contracts require you to sign and send lien waivers along with your construction invoices. But you should never sign an unconditional lien waiver unless the invoice has been paid and the money has cleared your bank.
If you sign an unconditional lien waiver and the money doesn't clear, you've given up your legal right to file a lien, and you lose your leverage for recovering the lost sum.
It's best to wait until the money has cleared your bank or to use a conditional lien waiver.
Conditional lien waivers specify that if you aren't paid, then the waiver doesn't take effect.
5. Create Checks and Balances to Head Off Mistakes
Mistakes on your invoices can be red flags for your clients and create an environment of mistrust. And if a client disagrees with your charges, they won't pay you. You don't want that.
So be sure to set up a system for double-checking invoices before you send them out.
Verify that these items are correct before sending your invoices:
Check that the charges belong to the name on the invoice
Check that the dates on the invoice are correct
Compare with other documentation like time cards and receipts to make sure charges are correct and no charges are left off
Check with field teams and managers to correct any discrepancies you find
6. Give Clients a Way to Pay Electronically
Make it easy for clients to pay fast by accepting electronic payments.
These days wire transfers, credit card payments and even print checks can be sent via the cloud with the click of a few buttons. And these payments will get to you much faster than a check in the mail.
In fact, switching to electronic payments can get you paid up to 77 percent faster and lower your processing costs by as much as 88 percent.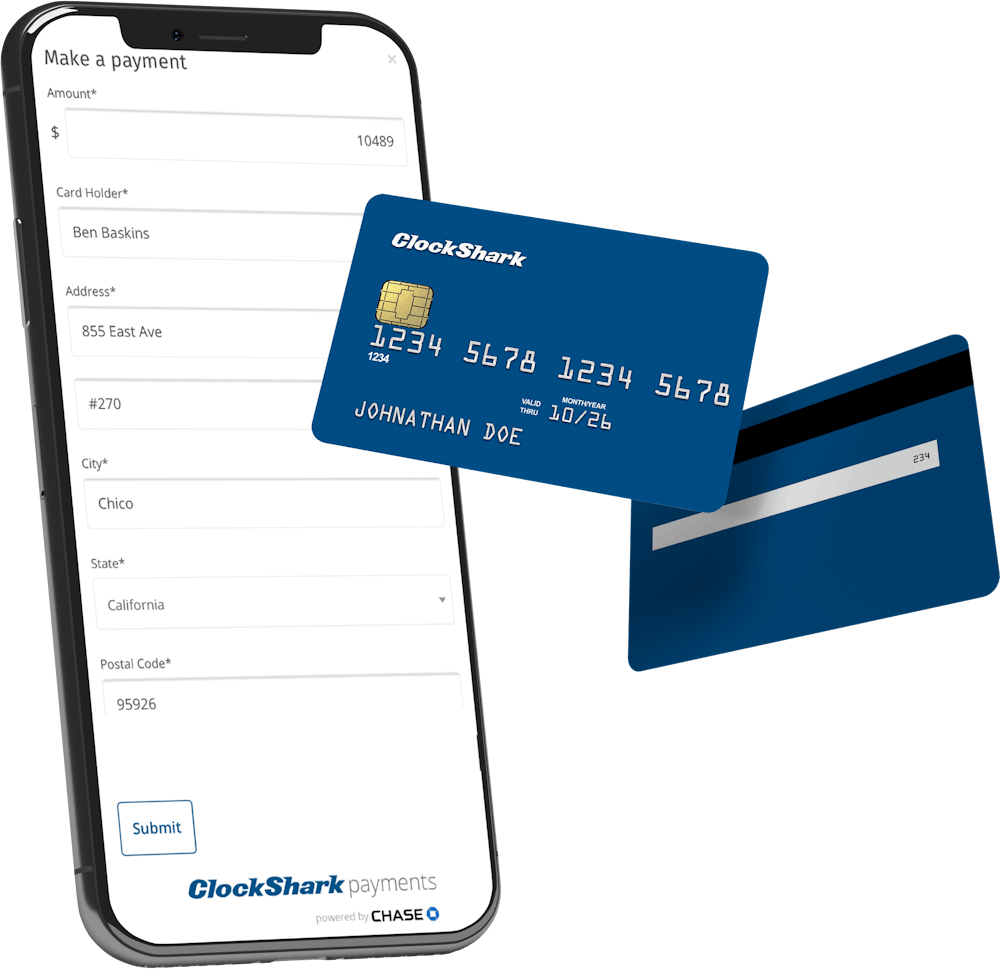 Of course the best way to accept these kinds of payments is to use digital invoicing software. And the best software integrates quotes, invoices, and payments.
7. Use Digital Software that Integrates Quotes, Invoicing and Payments
Not all invoicing software is created equal. And while any digital invoicing software is better than none, the best invoicing software lets you streamline your financial workflow by keeping your quotes, invoices, and payments inside one system.
Using a multi-functional invoicing software makes it easy to move from quote, to invoice, to payment without having to jump back and forth between several different softwares. It keeps your quotes, invoices, receipts, labor hours, and construction job costing information together for internal use. Plus it allows your customers to see any information they need on their end.
With an all-in-one invoicing solution you can attach supporting documents like pictures of completed jobs, as well as signed lien waivers with the invoice. Then your clients can see what they're paying for and have the assurance they need to go ahead and pay the bill.
Using this kind of software can get you paid up to five times faster than traditional invoicing methods.
But even the greatest invoicing software isn't 100 percent foolproof. So always follow-up after your invoices are sent.
8. Create a Follow-Up System
Let's face it, whether they're electronic or paper, bills sometimes get lost, forgotten, or even ignored. So be sure to create a system for following up once you've sent an invoice.
For example, you might decide to send out an email reminder five business days after you send an invoice that's due in seven days.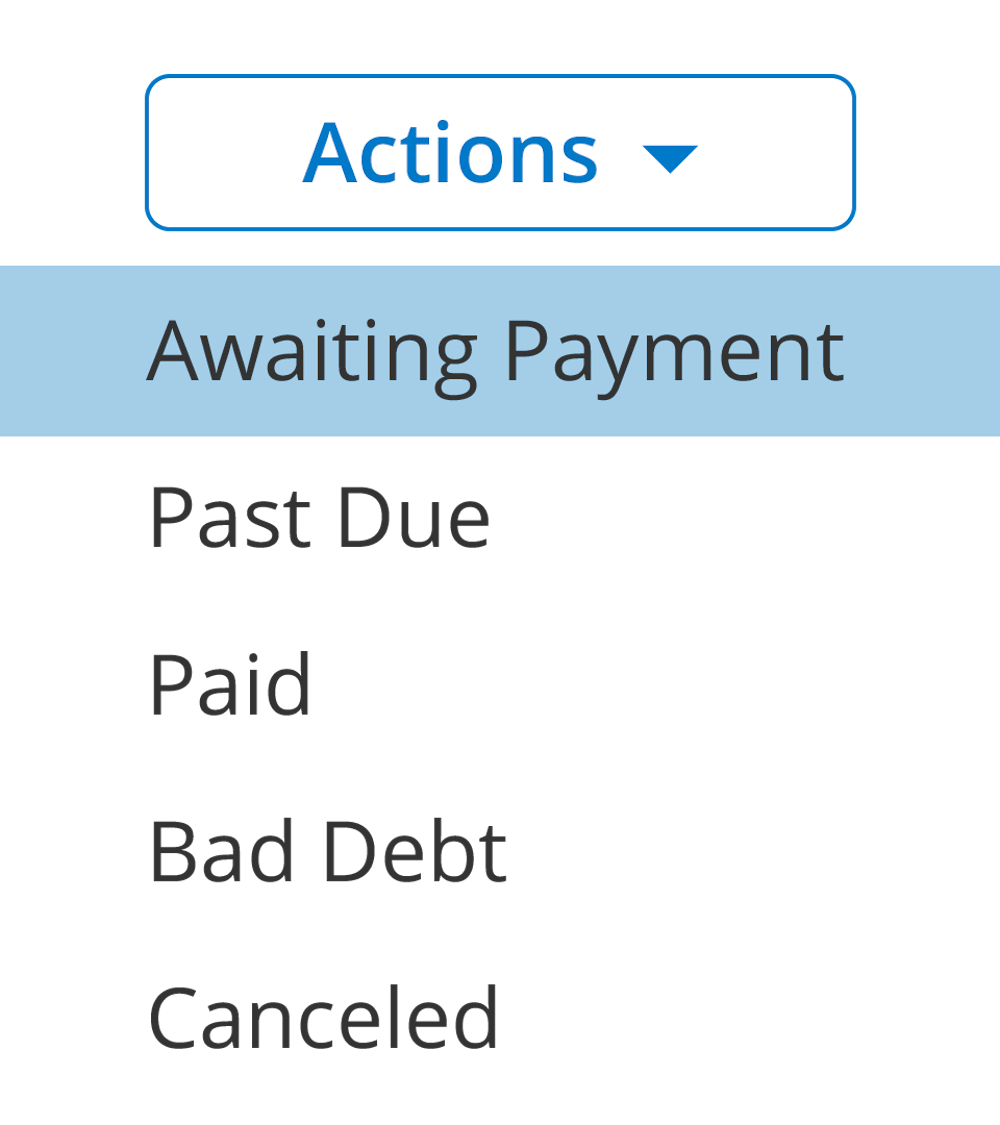 Or you may send out a payment reminder 15 days after you send a net 30 invoice. Then send another reminder three business days before the bill is due.
You might even decide that a quick courtesy call is necessary at a certain point after a bill is past due.
The timelines and methods you use to reach out are up to you. But the goal is to create a system that keeps you top of mind and makes it hard for them to forget to pay their bill.
You never have to be rude, but you should never make it easy for customers to pay late.
Save Time and Money with ClockShark
Thank you! Your submission has been received!
Oops! Something went wrong while submitting the form.
Conclusion
Getting paid on time is critical for maintaining a healthy cash flow. So make sure your construction invoices are working for you, not against you.