Employee Time Clock App Travels with Your Mobile Workforce
Old-fashioned mechanical time clocks don't travel well and paper timesheets are a mess. Companies with mobile workers need a way to accurately track time from anywhere, and employee time clock apps deliver. Mobile time tracking apps let your employees track time from anywhere in just a few taps. Easy for them. Less stress for you.
Paulina‍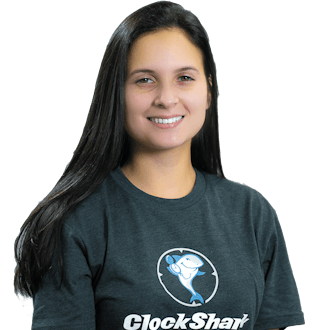 Talk to us
Start your free trial today and get personalized support as you set up ClockShark for your crew. We'll help you every step of the way.
Or Call Us at (800) 828-0689
Or Call Us at (800) 828-0689