An Online Time Clock for Your Mobile Workforce
Looking for a solution to track the time of your mobile workforce? The old way of doing things can be painful. Messy paper timesheets. Text messages. Endless spreadsheets. Double data entry. Not knowing where your employees were or whether their times are correct. It's both confusing and time consuming. But the good news is…. ClockShark built an easy online time clock that ends those problems. It's built specifically for mobile workforces (like construction and field service) to clock time for payroll and billing online. So you can get back to working on better things and stop hassling with those ugly paper timesheets.
A Powerful Time Clock with Mobile Apps
Once upon a time, paper timesheets were invented and they worked ok. But the times were always rounded and inaccurate. They were a pain to track down. Messy handwriting made them illegible. Entering them for payroll was painfully time consuming. Errors happened on payroll. Payroll was inflated from the rounding up. But the good news is, ClockShark fixes all of that mess. By combining the power of an online time clock with easy mobile apps you'll slice payroll processing time in half. You'll also save between two and eight percent on your payroll costs compared to inflated paper timesheets. Picture your workers in the field clocking in for work with just an easy tap on their smartphone. Here's more good news. Your workers all carry a smartphone already. So you won't have anything to buy. Everything in the mobile app is designed from the ground up to be dead simple. No training is needed. Your workers download the app for free, and they just start clocking in. It's that easy. Call your accountant and tell her, she's going to love your decision to try ClockShark!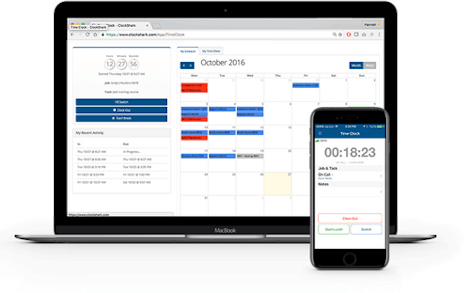 Review and Edit Time Online with the Best Interface on the Planet
Customers tell us every day that ClockShark's online time editing interface lets them review and edit time for payroll more easily than any other online time clock. Workers clock time in the field (or in the office) and the time clock times are available in the online dashboard in real-time. You can review and edit times with a few simple clicks. With the audit trail feature, you'll be able to see a full history of any edits made. So you can keep tabs on who made which changes when and exactly what was changed, to help you stay compliant with labor laws. It's all super simple. Just a few clicks and your times are ready for payroll.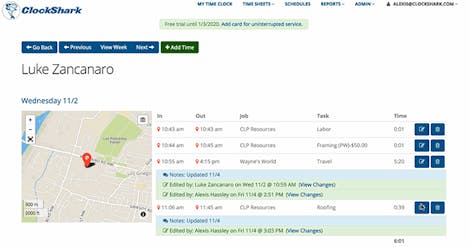 Beautiful and Simple Time Clocking
Shouldn't a time clock be simple and easy? ClockShark's online time clock was engineered to be both elegant and simple. We keep things simple but still pack the power and features you need to run your business like a pro and stop messing around with paper timesheets. ClockShark's thousands of customers sing the praises of how simple it now is to clock time.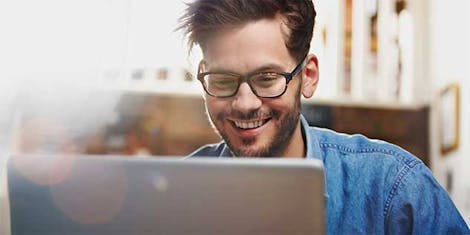 An Online Time Clock Should Work Offline Too
Businesses with mobile workforces often travel in places where cell service isn't great. Having no data coverage can be a pain - but it is not a problem with ClockShark. The mobile time clock app will work offline and then sync the time clock punches with the online dashboard when cell service comes back. It's all transparent, automated and easy for the employee in the field.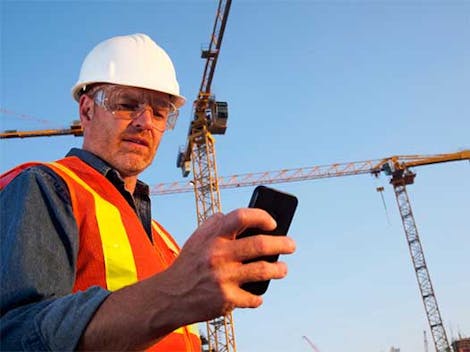 Clock Time as an Individual or a Crew
When not everyone in the field has a smartphone or tablet, it can make using a mobile time tracking system hard. With the CrewClock™ feature in ClockShark, a supervisor or foreman can clock time for a whole crew using a single smartphone or tablet. As each employee arrives or leaves a job site, the foreman can clock in for employees individually or in a group. So you can use ClockShark even when not everyone in your company has a smartphone. Problem solved!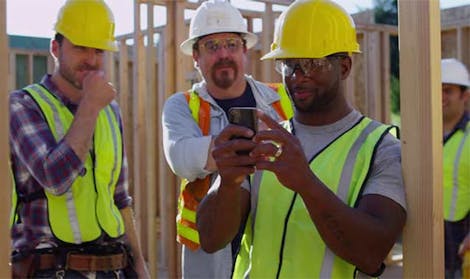 Jasmin‍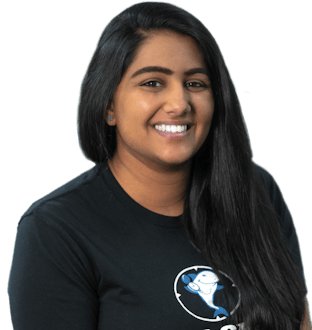 Talk to us
Start your free trial today and get personalized support as you set up ClockShark for your crew. We'll help you every step of the way.
Or Call Us at (800) 828-0689
Or Call Us at (800) 828-0689